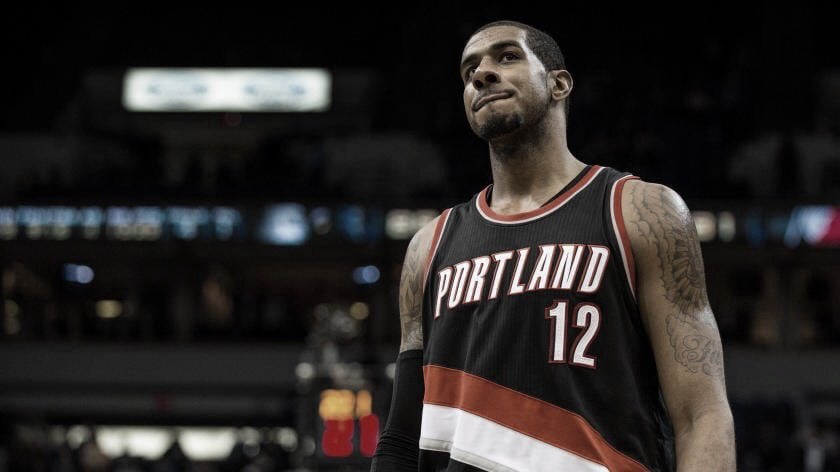 LaMarcus Aldridge was forced into early retirement recently due to health concerns.
Aldridge had only recently signed for the Brooklyn Nets after getting bought out by the San Antonio Spurs. Despite only playing five games for the Nets he looked like he was going to be a key member of the roster and had a great chance of winning his first championship.
The 35-year-old revealed in his retirement letter that he had concerning health problems in his last game for the Nets, against the Los Angeles Lakers.
"My last game, I played while dealing with an irregular heartbeat.
"Later on that night, my rhythm got even worse which really worried me even more." Aldridge wrote.
He also added: "that night was still one of the scariest things I've experienced."
Aldridge has had a great 15-year career in the league playing at a high level for the Portland Trail Blazers and San Antonio Spurs.
He was drafted with the second overall pick in the 2006 draft, by the Trail Blazers, who acquired the pick from the Chicago Bulls.
He went on to play nine seasons for Portland before moving to the San Antonio Spurs as a free agent in 2015.
He made four All-Star appearances during his time at Portland and has also scored the third-most points in the history of their franchise. Only behind Clyde Drexler and Damian Lillard.
He went on to the Spurs and still played a high level, making three All-Star appearances during six seasons at the Spurs. His coach at the Spurs, Gregg Popovich spoke on his retirement.
He said: "LaMarcus Aldridge enjoyed a wonderful NBA career. He was a consummate professional with a unique skill set and a deep respect for the game.
"We're grateful for his contributions, both on and off the court, during his time here in San Antonio."
He also has five All-NBA team selections, making All-NBA second team twice and third team three times.
Across his whole career, he has averaged 19.4 points and 8.2 rebounds. A truly great player whose time in the league was unfortunately cut short.