Around this time last year, Milos Raonic seemed well on his way to the top of the men's game and did not seem far away from contending for grand slam titles. Following a quarterfinal run at the Mutua Madrid Open, he reached a career-high ranking of number four, and it seemed like it was just the beginning.
But that was where his rise was cut short by a foot injury that required surgery to fix and forced him to miss the Italian Open and French Open. Even once he returned during the grass court season, he was still playing through pain and struggled, going 11-7 over the final five months of the season and ended up skipping his last three events of the season with an injury.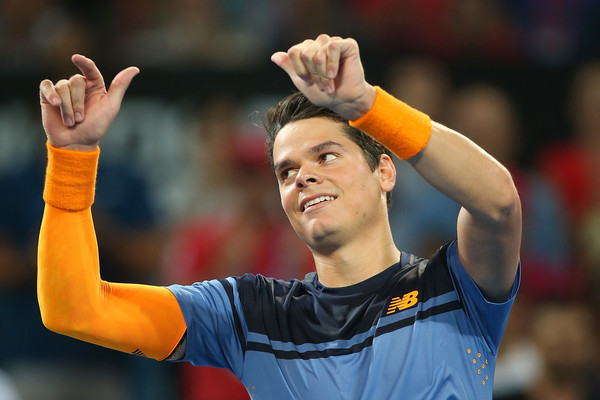 Healthy again in 2016, the big-serving Canadian picked up almost exactly where he left off in May 2015, stunning Roger Federer in the final of Brisbane before reaching the semifinals of the Australian Open. Despite a brief lull due to a leg injury, Raonic has been red-hot all season, reaching the quarterfinals of all but one of his events. He seems to be going nowhere but up as his best part of the season approaches. The question now for Raonic is how high can he climb?
Raonic's current status
As of this week, Raonic is ranked at number nine in the world. He has won one title so far this week, the Brisbane International in the first week of the season, and reached another final, his third Masters 1000 final in Indian Wells. He also reached the quarterfinals of Miami, Monte Carlo, and Madrid. He has a 24-6, the fifth most wins and the third-best winning percentage (.800) on the tour this year record and sits fifth in the race to London.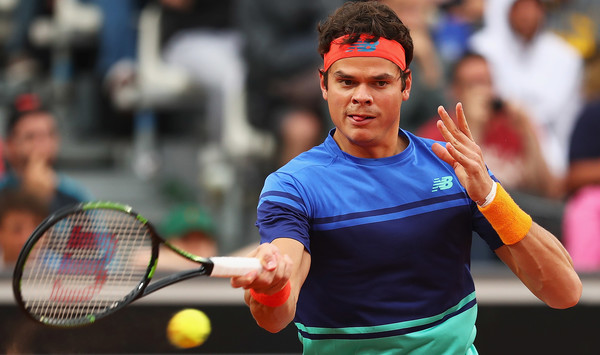 The Canadian number one currently sits at number nine, only 65 points behind Tomas Berdych for eighth. It is important for Raonic to climb into the top eight as soon as possible, as it would give him easier draws in big tournaments. On that note, over the next six months, through to the end of the season, Raonic has a mere 630 points to defend for the rest of 2016. That's less than one semifinal run at a major or slightly more than a runner-up appearance at a Masters 1000 event. And of those 630 points, 250 of them are from his title in St. Petersburg. The most points he has to defend at any other individual event is 90 points. He only has to defend one other quarterfinal appearance.
Best case scenario
So to answer the question how high can Raonic time, let's examine some numbers. The Canadian has posted in his schedule on his website, listing the 12 tournaments he will play this year (including the Olympics which does not offer rankings points), along with one more he hopes to play (assuming he qualifies for the ATP World Tour Finals, but he is currently in a strong position).
For the sake of analysis, let's assume that Raonic matches his best performance at each of those tournaments, which is hardly unrealistic. It would look something like this:
| | | | | |
| --- | --- | --- | --- | --- |
| Tournament | Best Result | Best Points | Current Points Defending | Change |
| French Open | QF | 360 | 0 (A) | +360 |
| AEGON Championship | QF | 90 | 90 (QF) | E |
| Wimbledon | SF | 720 | 90 (3R) | +630 |
| Rogers Cup | F | 600 | 10 (2R) | +590 |
| Western and Southern Open | SF | 360 | 10 (1R) | +350 |
| US Open | 4R | 180 | 90 (3R) | +90 |
| St. Petersburg Open | W | 250 | 250 (W) | E |
| China Open | 1R | 0 | 0 (1R) | E |
| Shanghai Rolex Masters | 3R | 90 | 90 (3R) | E |
| Swiss Indoors Basel | QF | 90 | 0 (A) | +90 |
| BNP Paribas Masters | F | 600 | 0 (A) | +600 |
| ATP World Tour Finals | RR (0-2) | 0 | 0 (A) | E |
Were Raonic to match all of his best results, he would gain 2710 points. That would nearly double his ranking points total, bringing it up to 5495 points and his ranking would climb to number six in the world. However, there are a large group of events where he likely will improve upon his best results while there are also some events where he could struggle to match his performance. Let's take a look in more detail at his schedule and how he is likely to do.
The French Open
Raonic missed the French Open last year, meaning just by showing up he will gain some ranking points. This is one tournament where Raonic's ranking could cause the Canadian trouble. However, Roger Federer's withdrawal means that he will be seeded eighth and will not have to play a higher-ranked opponent until the quarters. He should be able to make it that far. Raonic is underrated on clay, but it's still his worst surface. 360 points would be a solid gain here, and would be enough to get him past Berdych and into the top eight, assuming Berdych fails to reach the quarterfinals.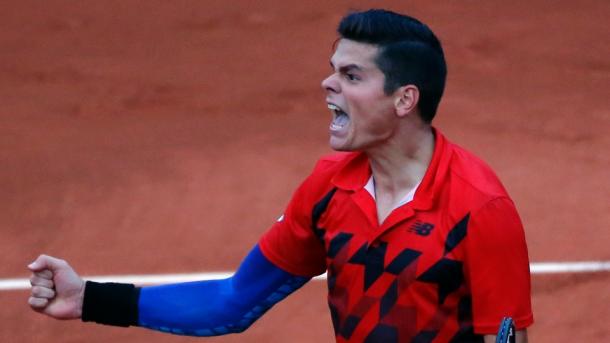 The grass courts
This is where Raonic can start to make his charge. He will start at the Queen's Club in London, where he made his return from injury last year and reached the quarterfinals. Based on the players currently committed to the tournament, Raonic would the fourth seed, meaning he would be favoured to reach the semifinals. On the speedy grass which highlights the Canadians strengths, the semifinals and a gain of 90 points would be good for him. On top of that, on grass, a finals run would not be out of the question.
Wimbledon is a fantastic opportunity for the Canadian to gain substantial points. By the time the Championships roll around, he should be in the top eight and should be able to reach the quarterfinals without too much trouble. Again, depending on which member of the top four he might have to face in the quarterfinals, the semifinals would not be out of the question again. Especially if the draw falls apart around him, most non-top three players will struggle against the big-serving Canadian on the quick grass. If he's at his peak, nothing could be impossible here. But for the sake of a prediction, we'll say he'll reach the quarterfinals.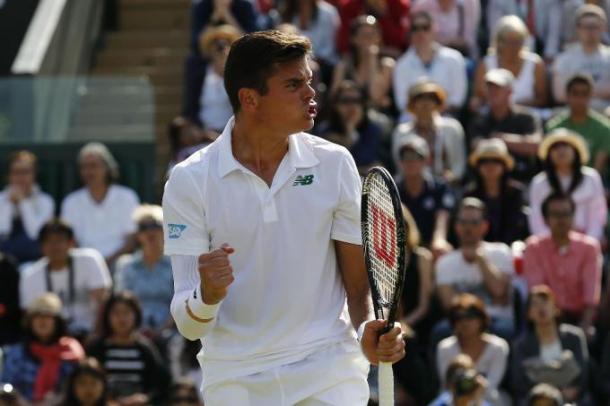 Summer hard courts
There is probably no better opportunity for Raonic to gain ground in the rankings than the summer hard courts. In the three big events be plays, he only has 110 points to defend. He lost his opening match in both Masters 1000 events and in the third round of the US Open. He should have no trouble improving on those results. First up will be the Rogers Cup, being held in his home town of Toronto. Raonic always plays well at the Rogers Cup when healthy. A deep run here is not only possible, if there is a place where the Canadian has a chance to make a run at his first big title, it's on home soil. A semifinal appearance seems probable, with a final or even title not out of the question. For the sake of this exercise, let's say he'll reach the final.
The summer Olympics will follow, but this time around no points are on the line, which is too bad for Raonic as he has a lot to gain there. The next big event where he can gain points is Cincinnati. Again, he only has an opening round loss to improve upon. The courts in Cincinnati are considered to be some of the fastest on the tour. That works extremely well for the Canadian. He should be able to fire past most opponents, so matching his best run to semifinals seems very possible.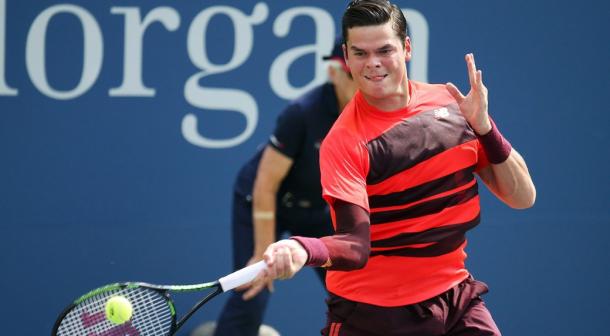 By the time the US Open rolls around, he should be ranked around number seven in the world, meaning he won't have to face a higher-ranked opponent until at least the quarterfinals of the year's final major. Despite the surface working well for his game, Raonic has always struggled in New York. But assuming he's healthy and in good form, this could be the year he finally makes a run at the US Open. He should easily reach the quarterfinals, and depending on the opponent, the semifinals are entirely within his grasp. Let's not get too far ahead of ourselves, and say he'll reach the last eight.
Fall hard courts
While Raonic has his biggest chunk of points to defend in the fall, it's probably the easiest points to defend and he has a ton of points to gain on surfaces that work well for his game. The hard courts in the fall, particularly the European indoor courts, are some of the quickest and Raonic tends to play his best on fast hard courts, especially indoor. And he has next to no points to defend on those speedy courts, providing a golden opportunity for him to make a late charge.
He'll start the fall with the toughest challenge, defending his title in St. Petersburg. The good news for Raonic is that the Djokovics and the Murrays tend not to play small events like that, meaning he will likely be the top seed and favourite to defending his title. Barring a shocking upset, he should be able to keep all 250 of those points.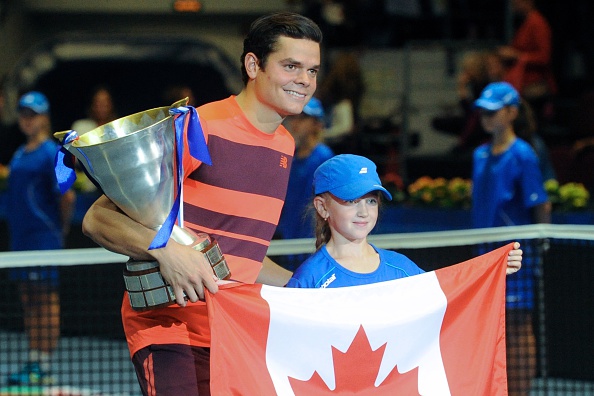 Next up will be Beijing, where he has a whopping zero points to defend. After reaching three straight Tokyo finals from 2012 through 2014, Raonic switched to Beijing last year, only to lose in the first round. The problem with Beijing is that Novak Djokovic is the four-time defending champion, and Rafael Nadal has reached two of the last three finals. A title here seems unlikely, but a semifinal run is probably not out of the question. The Shanghai Masters would follow, historically Raonic's worst Masters 1000 event. That being said, he has often been injured or sick at this event, so a healthy Raonic should be able to reach the quarterfinals at least.
The Canadian will then travel to Basel, where based on current rankings is he to be the fourth seed. On the fast indoor courts in Basel, he should definitely reach the semifinals, but these quick courts could give him the edge he needs to reach the final. He will then return to the Paris Masters for the first time since his finals run in 2014. Again, he likes the surface here. Two years ago, he stunned Roger Federer who at the time was chasing the world number one ranking before going on to reach the final. He should be able to reach at least the semifinals once again.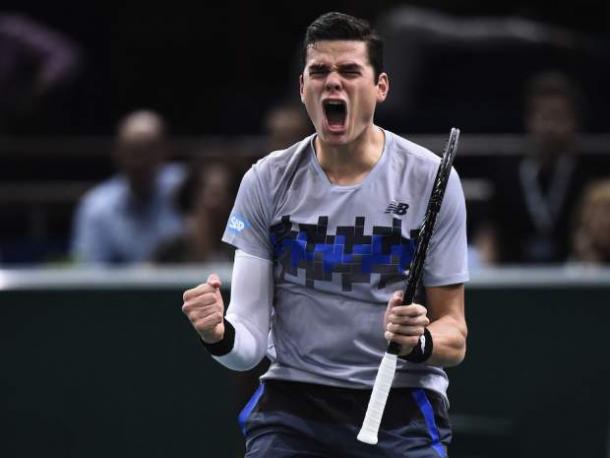 Based on these results that I have predicted, Raonic should easily qualify for the ATP World Tour Finals. The O2 arena houses an indoor hard court that does not necessarily work well for Raonic. It is a slower court, which could be troublesome for the Canadian. That being said, he's done very well on slow hard courts this year in Australia and at the American Spring Masters 1000 events. This event tends to bring out the best in the big four, so Raonic could be hard pressed to get out of the round robin. It's unlikely that he will get shut out again, but more than one win would be a great achievement.
Overall expectations
Here is the breakdown of the predictions listed above for Raonic's season in a much simpler, numerical form:
| | | | | |
| --- | --- | --- | --- | --- |
| Tournament | Points Defending | Expected Result | Points | Change |
| French Open | 0 | QF | 360 | +360 |
| AEGON Championship | 90 | SF | 180 | +90 |
| Wimbledon | 90 | QF | 360 | +270 |
| Rogers Cup | 10 | F | 600 | +590 |
| Western and Southern Open | 10 | SF | 360 | +350 |
| US Open | 90 | QF | 360 | +270 |
| St. Petersburg Open | 250 | W | 250 | E |
| China Open | 0 | SF | 180 | +180 |
| Shanghai Rolex Masters | 90 | QF | 180 | +90 |
| Swiss Indoors Basel | 0 | SF | 180 | +180 |
| BNP Paribas Masters | 0 | SF | 360 | +360 |
| ATP World Tour Finals | 0 | RR (1-2) | 200 | +200 |
Based on these predictions, Raonic should gain 2860 points, bringing his total to 5645 and a ranking of sixth in the world. That of course also depends on how the rest of the tour performs. Some would argue that these results are pessimistic, considering this writer has not predicted him to win any big titles or reach any major semifinals. Raonic himself would probably say that this writer is underestimating him. However, these predictions are meant to be a basement. These are what we should expect from Raonic at minimum. It is entirely possible that he will continue to improve and will start winning the big titles. Were he to claim a Masters 1000 title and make some deeper runs in majors, a top-five year-end ranking is not out of the question.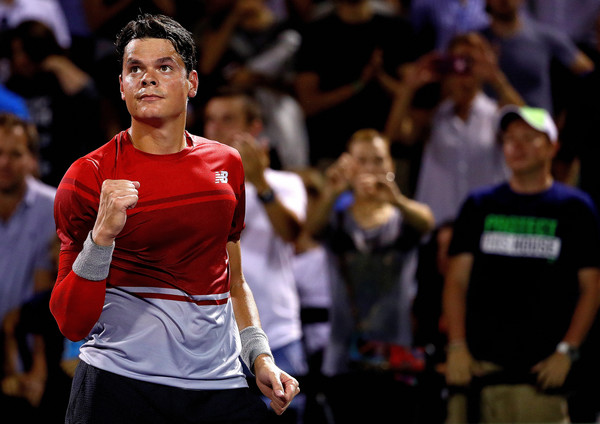 Since 2014, as long as he's played, Raonic has steadily improved. If not for his injury troubles in 2015, he would likely already be in the top five and contending for the big titles. The key for him to finally take that next step is his health. If Raonic stays healthy, there is very little standing in his way. But he has had a history of injuries so nothing is guaranteed.
It's not unfair to classify Raonic's generation as the lost generation. Grigor Dimitrov has not met expectations, Kei Nishikori has stagnated since his hot run in 2014, and there really are not any other players from that group to speak of. With very few points to defend as the courts will get more friendly for his big-hitting game, Milos Raonic has a golden opportunity to establish himself as the top player of his generation and take the step that step where his cohorts have fallen short.