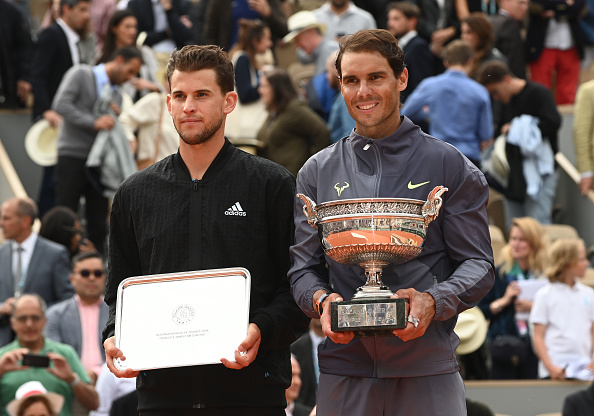 La Decimo Tercera. The thirteenth. That's what Rafael Nadal looks to claim at this year's French Open. The road to it this year may go through his good friend and fellow finalist from the last couple of years in Dominic Thiem.
The Austrian resides in Nadal's half of the draw so the two will meet in the semifinals should they get there. This leaves Novak Djokovic, the number one seed, a heavy favorite to get to the final with the top seed in his half, Daniil Medvedev, struggling on clay.
Here's a look at how the preview
Djokovic's Quarter
The Serb looks to be a heavy favorite to get out of his quarter with no issues. Hubert Hurkacz could pose a problem in a potential round three showdown. The Pole was up a break in the deciding set against Diego Schwartzman for a spot in the quarterfinals in Rome and has shown he has the game to play on clay.
The one to look out for is Cristian Garin. The 20th seed has an astounding clay court resumé, with five clay court finals to his name in his career. The Chilean hopes to better his second round appearance at Roland Garros from last year.
Matteo Berrettini is the top seed that Djokovic could face in his quarter. He was upset by Casper Ruud in Rome, but the Norwegian is very adept on the clay so by no means it was as big of an upset as many might have thought it was.
Both Roberto Bautista Agut and Pablo Carreno Busta reside in this part of the draw as well. Unlike their fellow countryman, a majority of success has been on the hard courts. Both players are consistent performers though so their third round showdown could be a very exciting one.
Both Jan-Lennard Sturff and Roberto Bautista Agut have reached the 4th round as their best appearance at the French, so should they meet, it would be a Parisian breakthrough for one of them.
Quarterfinals: Novak Djokovic vs Jan-Lennard Struff
Semifinalist: Novak Djokovic
First Round Matches To Watch For: Garin vs Kohlschreiber, Bautista Agut vs Gasquet, Struff vs Tiafoe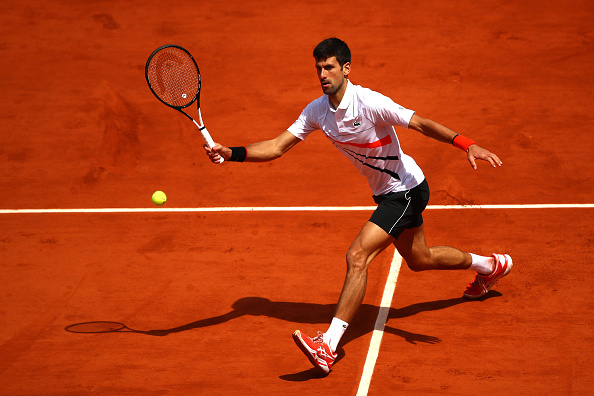 Medvedev's Quarter
Despite being the top seed in this section, the Russian heads into Paris with a losing record on clay in his career. This doesn't bode well for the fourth seed who's hoping to shake off some of that US Open disappointment. Marton Fucsovic awaits in round one but could easily be taken down by Adrian Mannarino or Albert Ramos-Viñolas in the second round.
This quarter seems to be the most open of the others. Stefanos Tsitsipas is in the final of Hamburg and is set to face off against Andrey Rublev, who both are in this section. Dusan Lajovic could be the favorite in the Medvedev portion of this quarter. The Serb has made a Masters final on clay before and has made the fourth round of the French Open.
If any quarter of the draw will bust out surprises, expect it to be this one.
Quarterfinals: Andrey Rublev vs Stefanos Tsitsipas
Semifinalist: Stefanos Tsitsipas
First Round Matches To Watch For: Mannarino vs Ramos-Viñolas, Shapovalov vs Simon, Munar vs Tsitsipas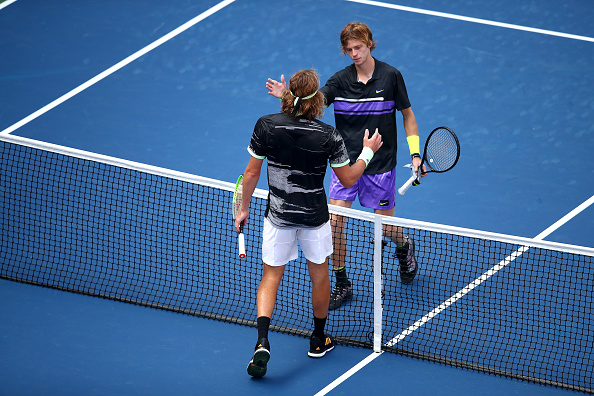 Thiem's Quarter
Fresh off a maiden Grand Slam title, Dominic Thiem has been dealt with a brutal draw en route to the semifinals. It starts in the opening round when he faces Marin Cilic and next up will be either Reilly Opelka or Jack Sock.
The first seed he can run into is Casper Ruud, who is excellent on clay. The Norwegian has 25 more wins on clay compared to any other surface and will pose a threat to the three seed who has to come off of an emotional high just a few weeks ago.
The top half of Thiem's quarter brings a lot of intriguing storylines. Stan Wawrinka looks to have a good showing but opens his campaign against Andy Murray. Felix Auger-Alliasime hopes to take the next step after a strong US Open. Diego Schwartzman looks to continue his strong clay season after a final in Rome, and Gael Monfils vs Alexander Bublik will be a showdown of the showman.
If Thiem can start off quickly, look for him to make another strong run here.
Quarterfinals: Diego Schwartzman vs Dominic Thiem
Semifinalist: Dominic Thiem
First Round Matches to Watch For: Bublik vs Monfils, Wawrinka vs Murray, Cilic vs Thiem, Nishioka vs Auger-Alliasime, Sock vs Opelka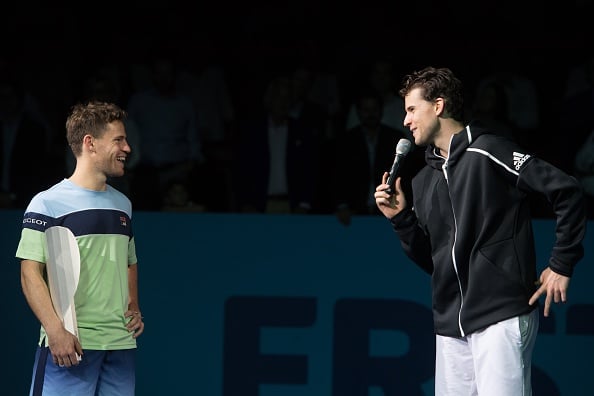 Nadal's Quarter
World number two Rafael Nadal is the favorite in this section and faces a tricky proposition should the unseeded Kei Nishikori get to round three. The Japanese star faces off against 32nd seeded Daniel Evans and should be favored in that matchup. Fabio Fognini awaits in this section as well. The fiery Italian has earned a few wins over Nadal in the last few years and could be salivating at the chance to get at em in these slower conditions which the Spaniard is already not a fan of.
Alexander Zverev is hoping to bounce back from a gutting US Open finals loss where he was up two sets and a break in the championship match. The French Open was the site of Zverev's first major quarterfinal breakthrough. 11th-seeded David Goffin has thrived on the clay in his career and hopes that this can be the site of a first major semifinal.
Quarterfinals: Rafael Nadal vs David Goffin
Semifinals: Rafael Nadal
First Round Matches To Watch For: Nishikori vs Evans, Goffin vs Sinner, De Minaur vs Cecchinato
Semifinals and Finals Prediction
Semifinals
Djokovic def. Tsitsipas
Nadal def. Thiem
Finals
Nadal def. Djokovic