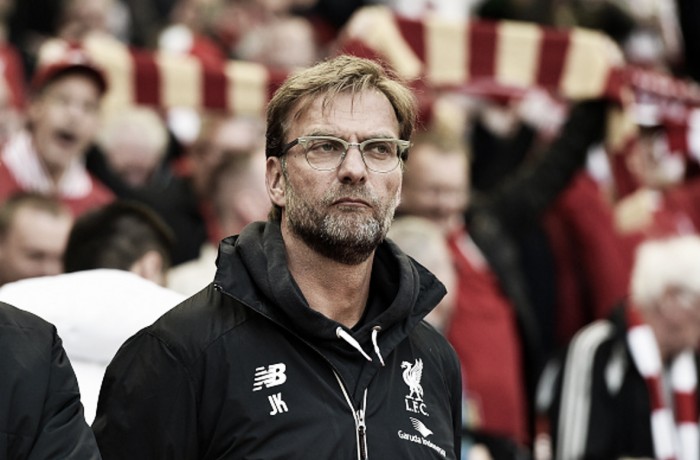 It has been a long, hard season for Liverpool and all those involved with the club.
Against Chelsea at Anfield, Jürgen Klopp reached his 50th game in charge of Liverpool faster than any previous manager, while the players themselves have now passed the 60-game mark for the campaign.
2015-16 has proven to be a very turbulent, inconsistent and emotional season – therefore looking back it should not have been surprising to see the Reds come up short in applying their best efforts against one of their fierce rivals, who had even less to play for than Liverpool in the Premier League.
Despite the argument that Liverpool would play well, with the high 'gegenpressing' intensity we have witnessed since Klopp arrived at the club vital towards their recent successes in the Europa League, particularly against Villarreal, and because of competition for places, such a claim falls short on closer examination.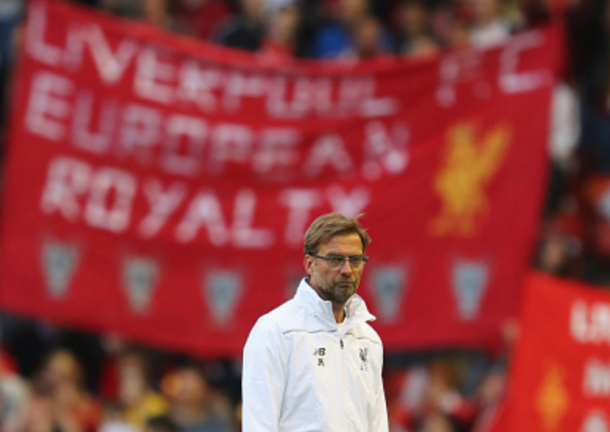 With the likes of Divock Origi, Jordan Henderson and Danny Ings still recovering from injuries to be considered, Mamadou Sakho embroiled in his drug-related issues and Jon Flanagan ineligible for the Europa League, Liverpool's options are actually quite thin in many areas, and Klopp's favoured line-up now looks fairly predictable for next Wednesday, in the Europa League final against Sevilla.
The side that started against Villarreal in the second leg at Anfield was identical to the line-up against Chelsea; consequently it would be no surprise to see the same eleven in Basel.
Joe Allen and Lucas Leiva are the only real threats to break up that side ahead of next week, but Lucas Leiva is behind Emre Can in the pecking order for the sole defensive midfield position, and Kolo Touré has to be preferred in defence alongside Dejan Lovren.
Meanwhile, Allen has performed well whenever selected by Klopp in 2016, however he does not seem to trust the Welshman in the biggest games, and instead appears regularly as a substitute. Allen may not offer enough for Klopp in a two-man midfield, but he remains a useful squad player. But, whether Allen accepts that or not for next season remains to be seen.
Liverpool capable of ending wait for European glory
With large-scale rotation highly likely this weekend in the final Premier League fixture, away to West Bromwich Albion, most in Liverpool will already be looking ahead to a match which could determine how this season is judged in years to come.
The Europa League has always been a major trophy, but Europe's secondary club competition has grown in status in recent years, helped immensely by the prize of Champions League football for the winner.
Both Liverpool and Sevilla covet this qualification, as neither can achieve such a route through their respective domestic league finishes.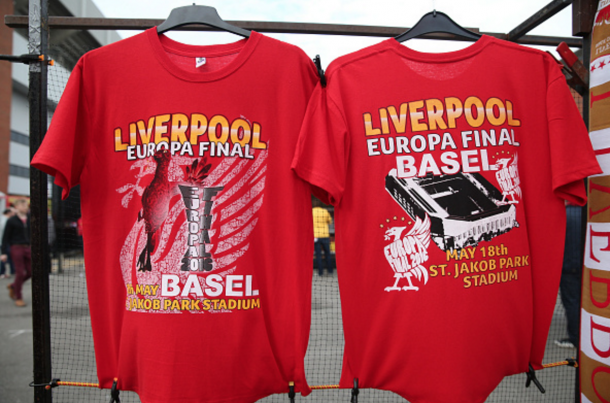 Undoubtedly, Liverpool will find this immensely difficult, but they, and Sevilla, will each fancy their chances against the other.
Unai Emery's side will point to their record in this competition, going for a third successive title and a fifth Europa League crown overall, already boasting the all-time record.
In contrast, Liverpool have not won a European trophy since that incredible Champions League victory in 2005, which contained a similar run to the final involving epic escapes against big teams and almost inconceivable victories.
Arguably, Liverpool's passage past Manchester United, Borussia Dortmund and Villarreal has been tougher than Real Madrid's to the Champions League final, and such wonderful memories will carry a heightened fondness and substance if Klopp's men can emerge victorious in Basel, as in 2005 or 1977, after Liverpool went on to win their first European Cup following their comeback victory against Saint-Etienne.
Furthermore, winning the Europa League could have a considerable impact on recruitment this summer.
Klopp has been clear in his assertions that he will not simply go out and buy superstars for a net spend of £200 million. He is not that kind of manager and Liverpool, despite their worldwide status, have never been that type of club. Both prefer to produce their own world-class players, immersed in their philosophies and identity, rather than having to convert potential egos.
Nevertheless, Klopp would reap the rewards by signing the right type of top-class player, ones that can adapt or are already on the same page as the German, while Klopp can already trust their ability.
Champions League football would give Reds extra pull
For Liverpool, it would send out the statement that they can still attract the cream of the crop, and are a force to be reckoned with.
Therefore, one or two from that bracket would be wise for Klopp to consider, and players such as Mario Götze fit the mould perfectly – someone Klopp knows can be world-class, as he developed the 23-year-old at Dortmund, and the German fits into his style of play.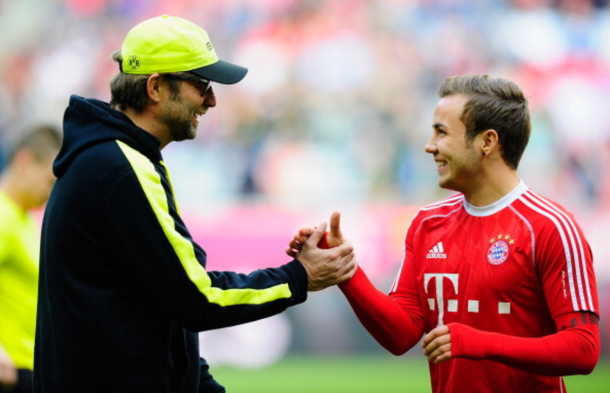 To help attract players, and improve Liverpool's finances across the board, playing in the Champions League would be hugely beneficial, and a remarkable bonus from a season of supposed transition.
Ultimately, it would constitute a sign of immense progress – always a positive message when negotiating new signings.
Klopp may feel he can bring in the likes of Götze anyway without Champions League football, but it would make such a persuasion that much easier if Liverpool were present at Europe's top table next season, as that is where every player eventually wants to be.
Alongside the big names, young players are likely to arrive at Anfield this summer, and these players will provide great strength to squad at prices which are not extravagant.
Marko Grujić is already on his way from Red Star Belgrade in a deal worth around £5 million, while Udinese's Piotr Zielinski, currently on loan at Empoli, is another target. The 21-year-old Polish international appears a safe bet to join Grujić next season in a Liverpool shirt, and his fee should not go far beyond £10 million if so.
Therefore, Liverpool are adding to their squad players with great potential to improve for reasonable fees, but will not be reliant on them if they take time to adjust.
Zielinski and Grujić can join some of the other youngsters who will probably fill out the rest of Klopp's squad for next season, such as Sheyi Ojo, Joe Gomez and Brad Smith.
Reds need not go overboard with transfer activity
However, the main core of the starting eleven only needs a few readjustments, not a revolution.
With Joél Matip secured on a pre-contract deal from FC Schalke, central defence looks in good shape. Lovren's resurgence this season, combined with Lucas' ability to play two positions, Touré's brilliance as a squad player (he should remain at the club while Sakho is banned, particularly if the Frenchman is missing for 6-12 months) and the return of Gomez should mean Klopp can rest easy on the prospect of adding another central defender.
Nearly all Liverpool fans want a new goalkeeper – Simon Mignolet is good, but not good enough, and could stay as a number two but would be unlikely. The likes of Timo Horn, Marc-Andre ter Stegen and Bernd Leno are just a few of the goalkeepers linked with a move to Anfield, though which one of those makes the switch - if any - will likely turn into another summer-long saga.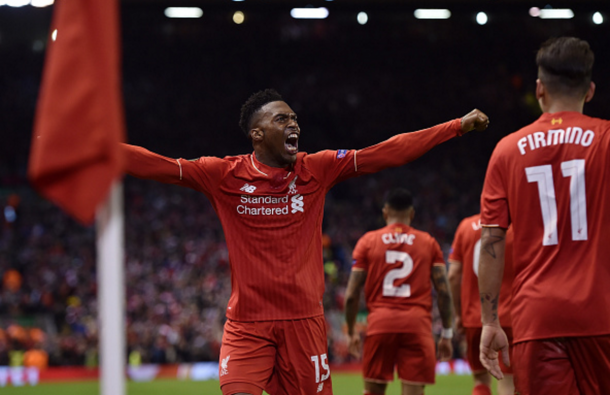 Elsewhere, the striker situation now seems more secure, even with Daniel Sturridge's injury issues.
Barring a year-long injury, Origi and indeed Ings have shown enough promising displays this season to suggest that they could at least cover short-term absences for Sturridge, so four strikers is not as pressing a concern.
However, Sturridge's future remains up for debate because of the questions surrounding his long-term suitability to Klopp's system. Although, given the changes the manager needs to make in other positions, plus the dangerous ploy of buying too many players in one season for the first-team, the 26-year-old England international should be retained for next season.
It would be hard enough to find a replacement anyway.
Klopp has to get the balance of signings right
Finally, midfield appears to be the primary area for change. The security of Allen, Lucas and captain Henderson are all uncertain in this position, but whilst the Brazilian can now revert to defence, Henderson and Allen are facing the prospect of departure, as their combined sales would be financially lucrative.
Moreover, James Milner and Adam Lallana have improved vastly under Klopp and now look likely to stay beyond the summer, even if they are not regulars next season.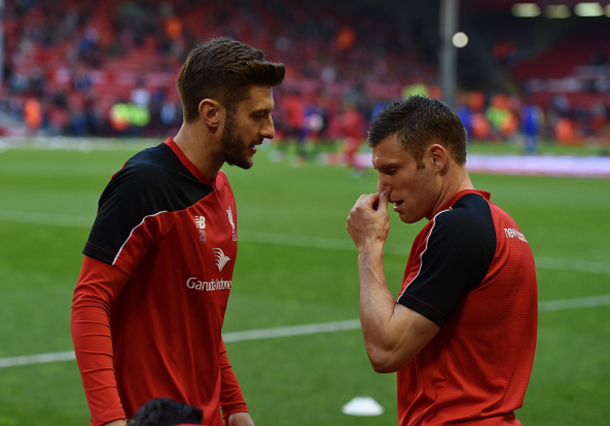 Götze continues to be heavily linked with the club, alongside Zielinski, while a partner for Can in midfield may also be sought, with many names in Germany linked, from İlkay Gündoğan of Borussia Dortmund to the Borussia Mönchengladbach pair, Granit Xhaka and Mahmoud Dahoud.
Overall, when concerning Klopp's strongest side, minor rather than major surgery is required, as long as the players brought in are of sufficient quality, with goalkeeper, left-back and midfield the principal positions in need of strengthening.
Achieving the right blend of arrivals this summer is also crucial – one or two statement signings, a couple of younger, cheaper imports and those lesser known players who could become immediate gems, such as Horn or Jonas Hector, both from FC Köln.
Buying fringe players for big money is not advisable; otherwise Liverpool will end up going down the same route as in the summer of 2014.
Klopp will need to be smart in his tactics if Liverpool are to overcome Sevilla to win the Europa League – that intelligence will also be required in his transfer policy.