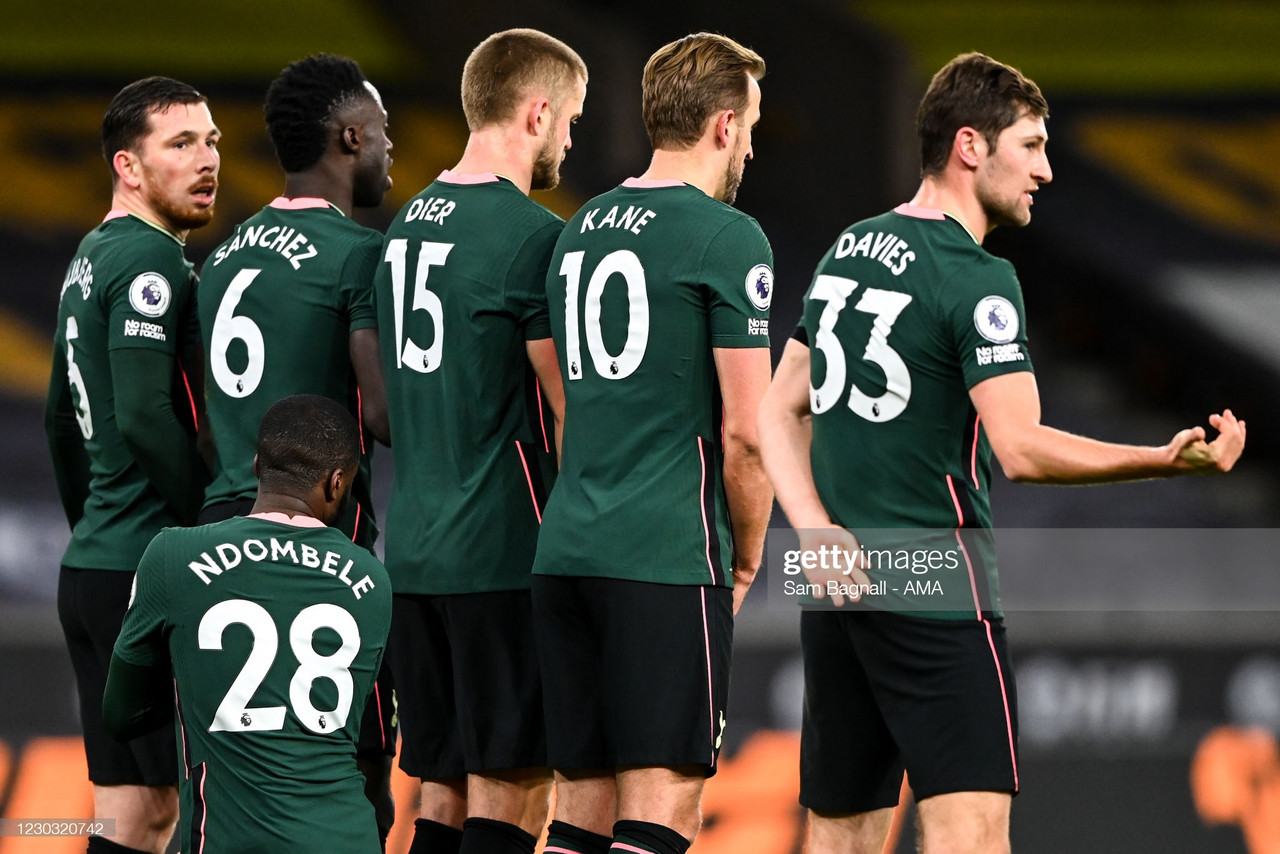 Jose Mourinho has used nine players in his backline this season, but none of them seem to consistently perform. Tottenham Hotspur have conceded 25 goals and won one game in their last five in the Premier League.
Mourinho has played Davinson Sanchez, Eric Dier, Japhet Tanganga, Ben Davies, Toby Alderweireld, Serge Aurier, Joe Rodon, Matt Doherty and Sergio Reguilon in defence.
The lack of consistency is one of the many factors effecting the style of play. A good centre-back pairing is usually the difference between a winning side and a mediocre side.
Liverpool were incredible last season because of their consistently incredible back line. Spurs will struggle to get near that level with the current constant changes.
Mourinho has played four defenders in the centre-back role and none of them are performing to a satisfactory level. The team often fall short late on conceding goals to unnecessary individual errors.
Spurs have been without left-back Reguilon through injury for the last few weeks, and his impact has been missed throughout the team.
He offers more than just the defending aspect, having the ability to run down the wing and cross balls into the box.
Rodon has only recently signed for the club and is working his way into the team slowly because of his age and ability, but when he has played, he has performed well on most occasions. He will only improve as he gets older and more mature.
Falling Short of the Mark
Another defender who recently signed for Spurs is Doherty. Since signing from Wolverhampton Wanders the full-back has been underwhelming. He has failed to provide and show much quality, making Aurier the preferred right back.
Aurier has been a liability for the team for a while, he lunges into tackles often causing mistakes and the opposition player running free. Despite this, since the arrival of Doherty, the defender has massively improved on his defending and attacking down the wing.
He just needs to remember he is a defender so to track back when the team lose the ball.
Tanganga has suffered with injury for the majority of the current season and is only recently starting to pick up game time.
The best backline for Mourinho's men would be Reguilon, Rodon, Alderweireld and Tanganga.