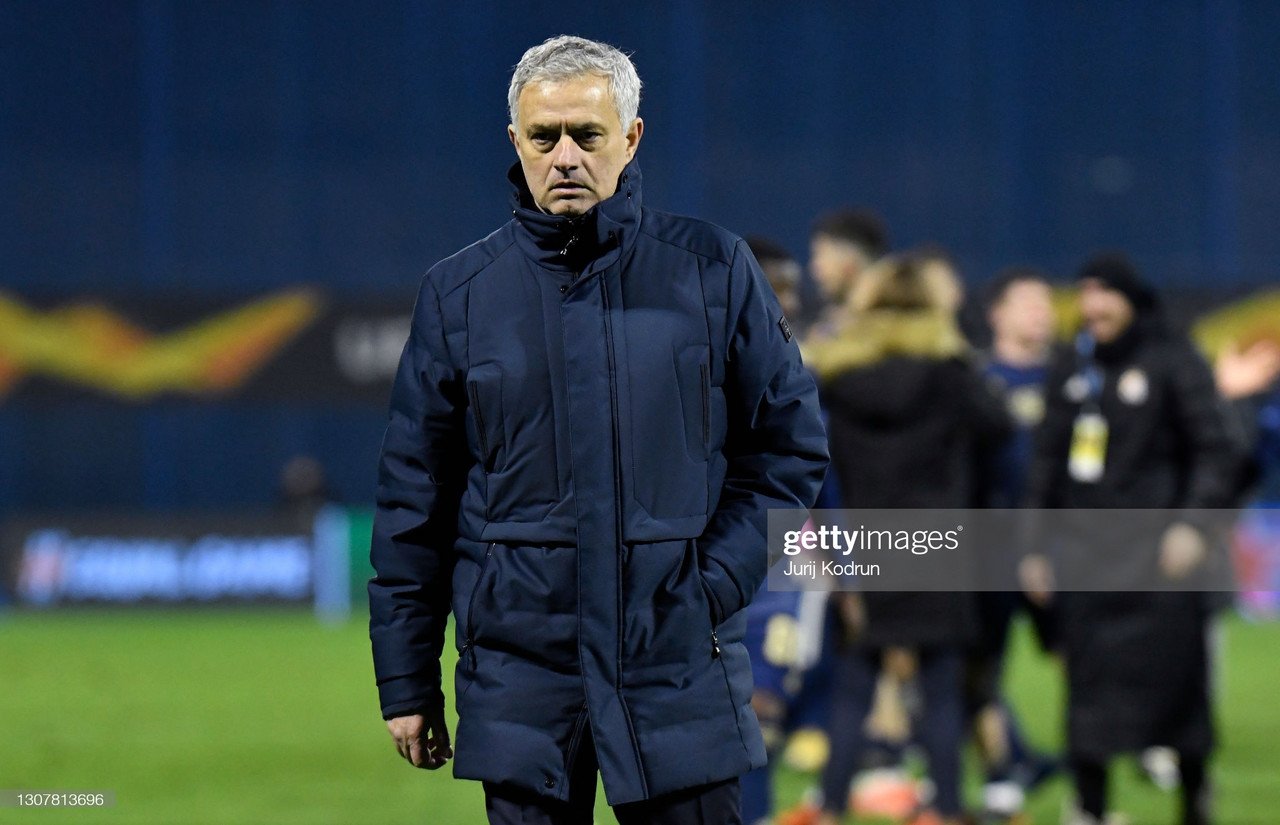 Tottenham Hotspur seemed to have turned a corner after the defeat against West Ham United, winning five games on the bounce and put themselves back in top-four contention.
However, last night result will arguably go down as one of the worst defeats in their European history, and rightly so.
Spurs entered the game on the back of a North London Derby loss in which they showed no passion, no fight and no spirit, falling comfortably to a 2-1 defeat against Arsenal and put more strain on their Champions League ambitions.
So, Europa League was last chance saloon, and with a 2-0 lead from the first leg, many expected Spurs to progress to the quarter-finals.
Well, you know the ending.
The first half was difficult to watch, with no intensity, no desire and no threat. Spurs seemed happy to pass the ball around the back and try not to concede instead of finishing Dinamo Zagreb off.
Then, the inevitable happened. Mislav Orsic struck a curling effort into the top right-hand corner, bringing the Croatian side back into the game just after the hour mark.
Many would have expected that goal to wake Spurs up, plus with Gareth Bale, Tanguy Ndombele and Giovanni Lo Celso entering the pitch, but Zagreb smelt blood in this disjointed side.
With eight minutes left to play, Orsic lost his marker and converted from close-range.
Extra-time loomed, and you could see the belief and togetherness drain out of the players before Orsic drove at the terrified Spurs defence and fired another fine finish past Hugo Lloris.
There's only one word to describe that performance. Embarrassing.
Now, it asks even bigger questions on the squad and Jose Mourinho's future.
No fight, no spirit and no togetherness
This side is completely different from the one we saw comfortably beat Manchester City at the Tottenham Hotspur Stadium in November.
In that fixture, we saw players fighting for the badge, working together, and showing some fight.
What has happened?
Not one player can walk off that pitch after yesterday's performance and say, 'I did everything I could.
Instead the players trotted off the field when the whistle was blown, whereas when the camera panned to Ledley King, he was distraught sitting on the bench and you could see how much it hurt him.
He's a Spurs man, and he will know what every supporter is thinking right now.
The lack of fight and togetherness wasn't only evident on the pitch but in the post-match press conferences.
After the match, Lloris spoke to BT Sport which he described the performance as a 'disgrace' and hinted at a division within the squad.
"It's just a disgrace. I hope everyone in the changing room feels responsible."

Hugo Lloris didn't hold back following Tottenham's Europa League exit.#UEL pic.twitter.com/dl7JZYS8am

— Football on BT Sport (@btsportfootball) March 18, 2021
Something's clearly brewing in the Spurs camp, and the quotes by Lloris all but confirmed it.
Whether that Mourinho has lost the dressing room or not, time is ticking for the 'Special One'.
Time is ticking for Jose Mourinho
It's fair to say Mourinho's appointment never captured all the hearts of Spurs supporters due to his relationship with arch-rivals Chelsea.
But yesterday's defeat or but sealed his fate with the majority of supporters back in North London.
Mourinho selected a strong side to face Dinamo Zagreb, and on paper, a side that should have comfortably beaten them, especially with a two-nil advantage.
Of course, he's not on the pitch, that's up to the players, but he clearly couldn't motivate his squad to perform in a European fixture.
Mourinho was appointed to win trophies, which is still possible but faces Manchester City in the League Cup final, and secure Champions League football.
A top-four spot isn't distant memory just yet, currently six points behind fourth-placed Chelsea with a game in hand, but that feels like a mountain to climb, especially with Spurs inconsistency over the past month.
It's unfair to point the finger directly at Mourinho, but these performances are becoming the norm for Spurs now.
With a trophy still up for grabs, Mourinho is more likely to keep his job until then, but a defeat against Aston Villa on Sunday ahead of the international break could open all cans of worms.
Let's wait and see.
It's a serious question that most supporters will be asking this morning, what is left to play for this season.
Top four is still a slight possibility, but Chelsea under Thomas Tuchel look revolutionised and will be tough opposition to overthrow from the fourth spot.
Leicester City could start to fall away with several injuries to key players building, but all this will be down to Spurs winning their final ten games, which is just unthinkable.
Yes, Spurs can still end their 13-year trophy drought but are facing one of the best sides not only in England but in Europe.
The only thing as supporters we could ask for is showing some pride on the pitch till the end of the season.