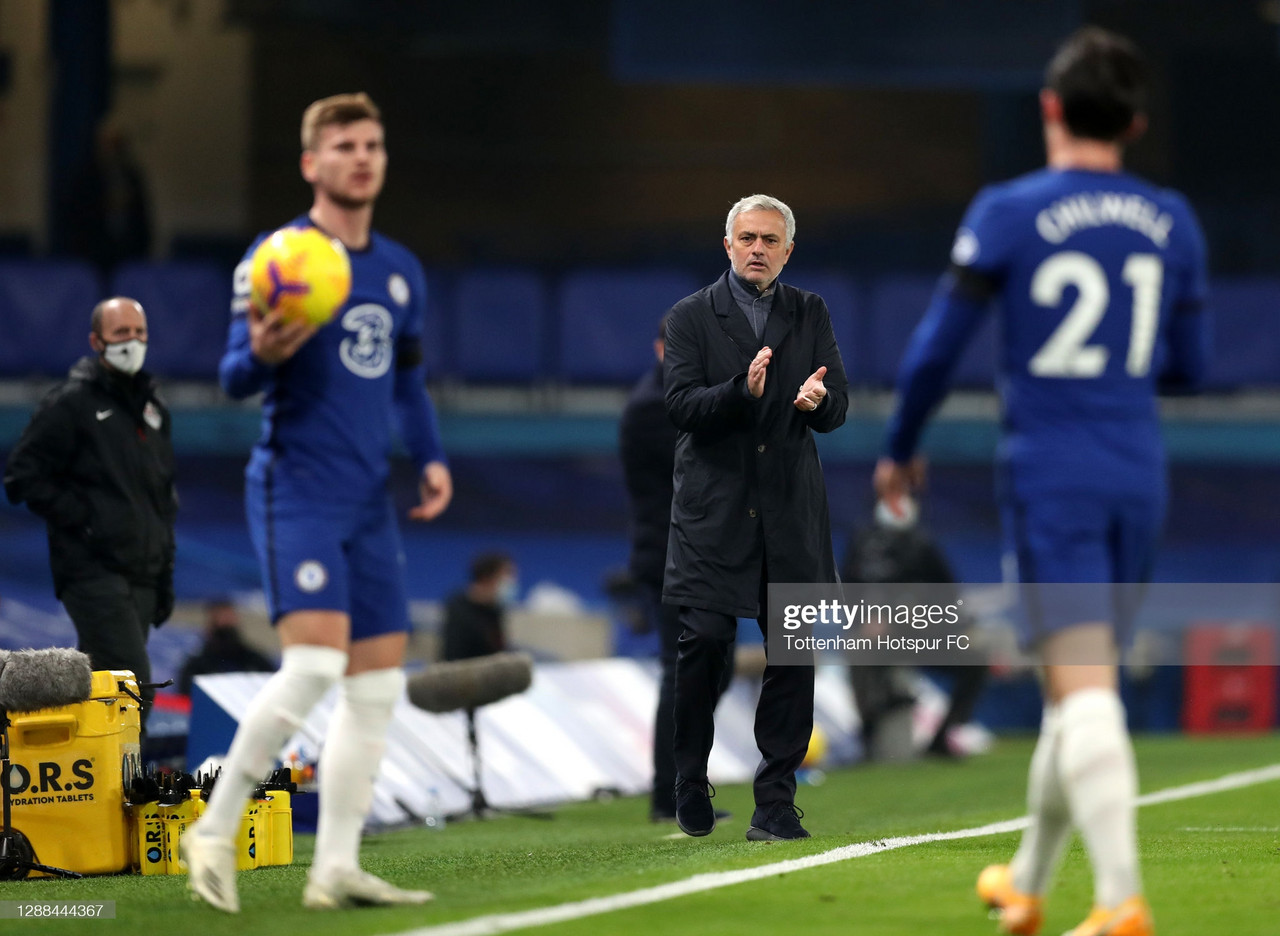 Jose Mourinho enjoyed two very successful spells in west London and is still thought by many to be the benchmark for any Chelsea manager under the Roman Abramovich tenure.
During his first stint, Mourinho, who branded himself as 'the special one' at the time, won back-to-back Premier League titles, claiming the 2004/05 and 2005/06 trophies.
When the Portuguese manager returned for his second spell in 2013, the now self-proclaimed 'happy one', led The Blues to another title in the 2014/15 season.
With the dust now fully settled, Mourinho reflected on his time at Stamford Bridge, proclaiming that, "I don't think it's very difficult to coach at Chelsea because I was champion three times, Carlo Ancelotti was champion and Antonio Conte was champion. It cannot be very, very difficult, because we win titles there.
"I believe that Chelsea always has great players and great squads. Good coaches are happy to work with these clubs and players, who give you a very good opportunity to be successful and win titles.
"A coach needs time and needs stability; it's a very good thing to feel stability. I am not saying that stability helps you sleep, but it gives you a different way of thinking and you are not just thinking about today, but tomorrow and about the future."
However, resigned to the 'revolving door' approach which has seen Chelsea win a plethora of trophies under the ownership of Abramovich, including the illustrious Champions League, Mourinho said, "That's the way it is. It is Mr. Abramovich's club, and you have to understand that it is up to him to make his decisions."
He continued "In my case, I was there in two different periods and I was champion in two different periods. I was very happy to be there before and to have this opportunity."
On Thomas Tuchel
Jose Mourinho was coy about Thomas Tuchel's influence on his new Chelsea squad, and he was less than keen to divulge information on the new-look Blues ahead of their clash on Thursday night. "Chelsea is Chelsea. They changed the coach, but they did not change the players. There are lots of very good players with lots of potential in that squad.
"We (managers) can arrive at a club without time to work a lot. Immediately a coach arrives at a club they try to give a different fingerprint; every coach has different ideas," said Mourinho.
He added, "Dramatic changes probably do not work because the players are not ready for it. But small changes can obviously make a positive impact."
Tuchel, in his opening two games since taking over from Frank Lampard, has tried to implement a 3-4-3 formation on his new side.
Mourinho had this to say on the swashbuckling style of play, "From what I have read, the changes are going in a direction that Chelsea played a lot in the past. Antonio Conte was playing like this for two years and Frank played many, many times following the same direction. The players know how to play in this way.
"They have lots of players with qualities, but being very pragmatic, objective and respectful, Chelsea was a very, very good team with Frank. You can tell me 'okay, bad results here and there' but the results in the Champions League were amazing. They had a very good team with Frank, and they have a very good team with Tuchel."