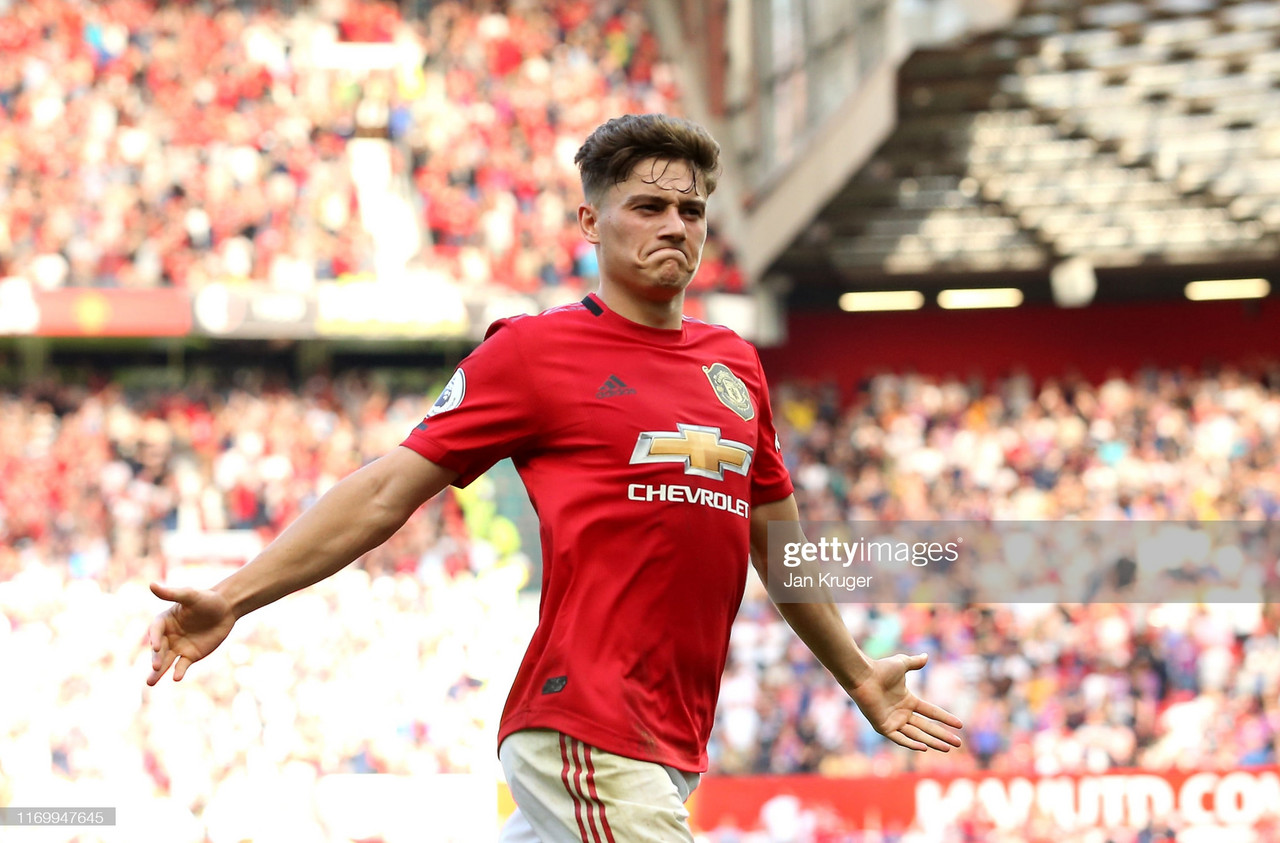 After just over two seasons at Manchester United, it looks like the Welshman is on his way out of the club according to recent reports.
It would appear that the 23-year-old will be a Leeds United player soon – a club that has shown continuous interest in the player across the past three years.
There is also talk that Everton are in for the winger, but whatever his destination he may be, there is no doubt that James has had a lasting impact on the hearts of United supporters; be it good or bad.
Here we take a look at the Hull-born player's time in Manchester.
Although it was common knowledge that United bought James with the intention of utilising him as a squad player, the former Swansea player gave United fans many reasons to believe that he could become a first-team regular at Old Trafford.
After coming off the bench against Chelsea for his debut in August 2019, James instantly showcased his lightning-quick speed before scoring United's fourth goal of the day.
He had unfortunately lost his dad shortly before signing for The Red Devils – and an abundance of emotion could be seen in his celebration after that debut goal, running over to the fans with veins popping out of his neck.
The dream start didn't end there.
In the following game at Saint Mary's, (and James' first away match in the Premier League) the winger picked up the ball and raced at Southampton defenders, before firing a wicked strike into the top corner.
His quality was shown again in his third United appearance, a home game against Crystal Palace.
The Welshman picked up the ball on the edge of the area and beautifully curled the ball into the top right corner of Palace's goal – scoring three goals in his first three games exceeded everybody's expectations, and perhaps even his own.
However, after this sensational start to his United career, James failed to score in the league for the rest of the season.
He did score once more in the EFL Cup, and also registered six assists, but his performances were far subsidiary to how he performed in his first three games.
The term 'second season syndrome' doesn't apply to all players, but in terms of James' return in front of goal, it most certainly did to him.
The 23-year-old scored five goals in all competitions across the 2020/21 season, registering a mere two assists in the process.
That is not to say that he had nothing to offer, however.
Solskjaer used his signing as a rotation player, making 26 appearances with a large proportion being substitute appearances – and the Welshman worked tirelessly each and every time.
Whenever the opposition were on the ball, James would always be tracking back and giving his all to nullify their attacks.
On top of this, James was excellent when United were allowed to counter-attack, carrying the ball forward dozens of times and giving his side team to breathe.
Unfortunately for him, the winger often struggled with his final product, and wouldn't be of any great help to his side when playing against teams that sat back and used a low block.
Although it looks like James' time at United is coming to an end, there is no doubt that his signing has proven to be a good bit of business.
Originally arriving at Old Trafford for £15 million, it would appear that The Red Devils will be making between £12-15 million profit from his departure when he leaves.
And although the signing didn't always perform to perfection, he has definitely been influential in United's improvement across the past couple of seasons.
Many will be sad to see James leave the club, but his never-say-die attitude and constant hard work warrants a career in which he will be playing first-team football on a regular basis.