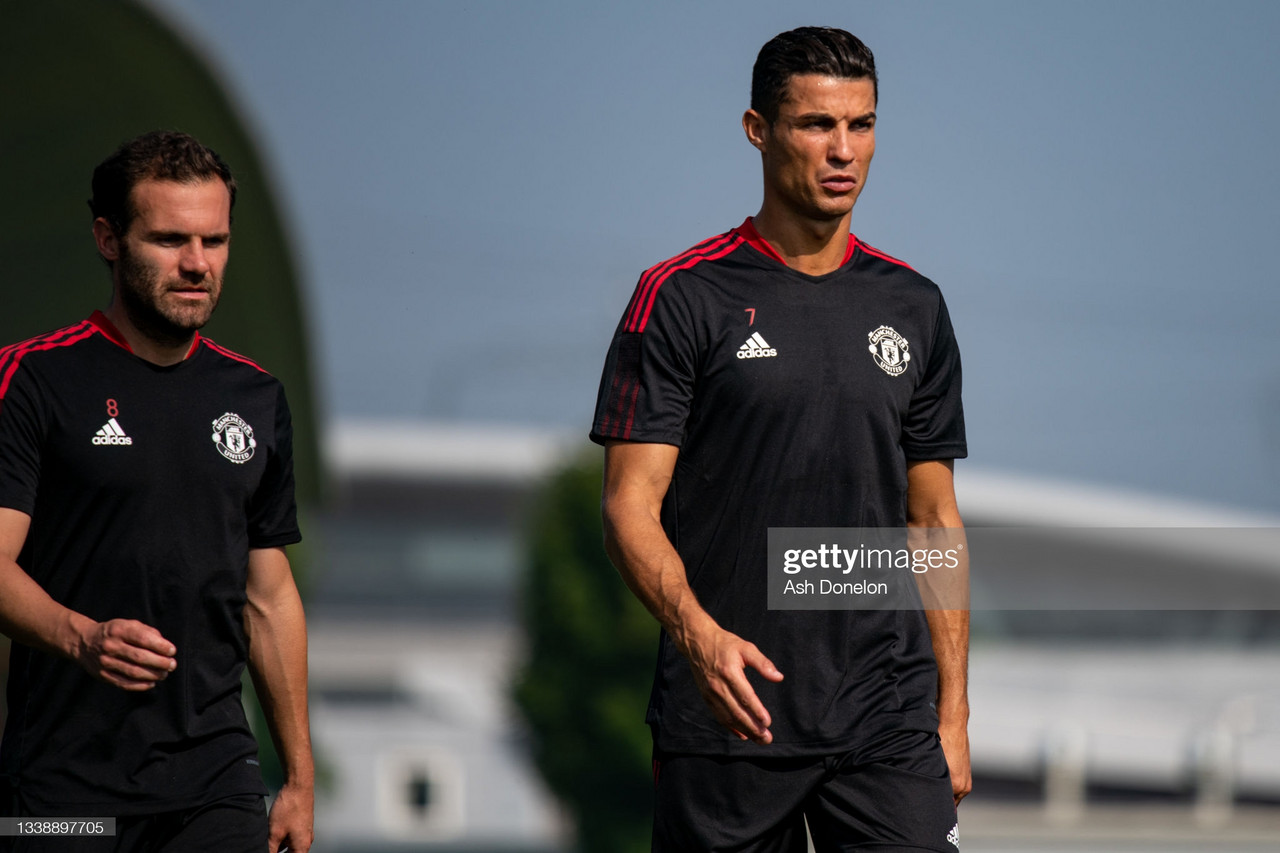 With Manchester United having not played at Old Trafford since the opening day of the season, the red side of Manchester have many a reason to be eagerly excited for their team's return to the Theatre of Dreams.
Ole Gunnar Solskjaer's side face Newcastle on Saturday afternoon as The Reds look to build on their impressive start to the season, having picked up seven points out of a possible nine before the recent international break.
The match itself, accompanied by several off-the-field factors, has all the makings of a memorable Premier League encounter.
Let's take a look at what United fans should be looking out for ahead of Saturday's clash.
After many years of rumours regarding Cristiano Ronaldo making a remarkable return to Old Trafford, United fans' wishes finally came true this transfer window as the 5 time Ballon d'Or winner put pen to paper on a two year deal with The Red Devils.
And Saturday's game may well be the first time that Ronaldo is introduced back to the United faithful after 12 years away.
It will have been 4,490 days since the Portuguese last played for United – a 2-0 loss to Barcelona in the 2009 Champions League final.
And what better way for Ronaldo to make his second debut for the club than against the only side he scored a Premier League hat-trick against – a game in which United won 6-0 in January 2008.
There were doubts over whether Ronaldo would play on Saturday following his move from Juventus after he was denied 'elite athlete' exemption, meaning he had to quarantine for five days before joining his colleagues.
Having only started training on Tuesday, it remained unclear whether Solskjaer would start the former Real Madrid man, but these doubts have faded away quickly.
It is yet to be seen if Ronaldo will start on Saturday, but United fans can expect to see him play some part against The Magpies.
Minutes for Donny van de Beek?
After a torrid period of time in which Donny van de Beek has been reduced to watching from the sidelines, there are many reasons to believe that the Dutchman could start Saturday's game.
Solskjaer has been very fond of playing Fred as a holding midfielder, often alongside fellow midfielder Scott McTominay.
However, the Brazilian FA have banned eight players from featuring this weekend, including Fred, after they didn't report to international duty after being called up.
Although Fred was well within his rights to not travel due to Brazil being a red-list country and therefore he would then have to isolate for 10 days, the Brazilian FA have been very clear with their message.
Therefore, the first-team-regular will be missing Saturday's game, as will Scott McTominay due to injury, meaning that a start for van de Beek is looking very optimistic.
The former Ajax man only started four league games last season, coming on from the bench a further 15 times.
But van de Beek seems to think that he could be set for more minutes this season after he told Rio Ferdinand:
"The manager was really positive about me, and he said 'I need you, and I want to keep you here. He also said: 'What I see from you every day at training is a different Donny now'.
"He was really positive about me, and now I am feeling well, I am in good shape, and I hope that I can show the fans that I have improved a lot. He said he sees a big difference, maybe I am a bit stronger now and he can see that I have one year of experience in England."
These comments, accompanied by the fact that United have two first-team midfielders absent, imply heavily that van de Beek could get his first start of the season.