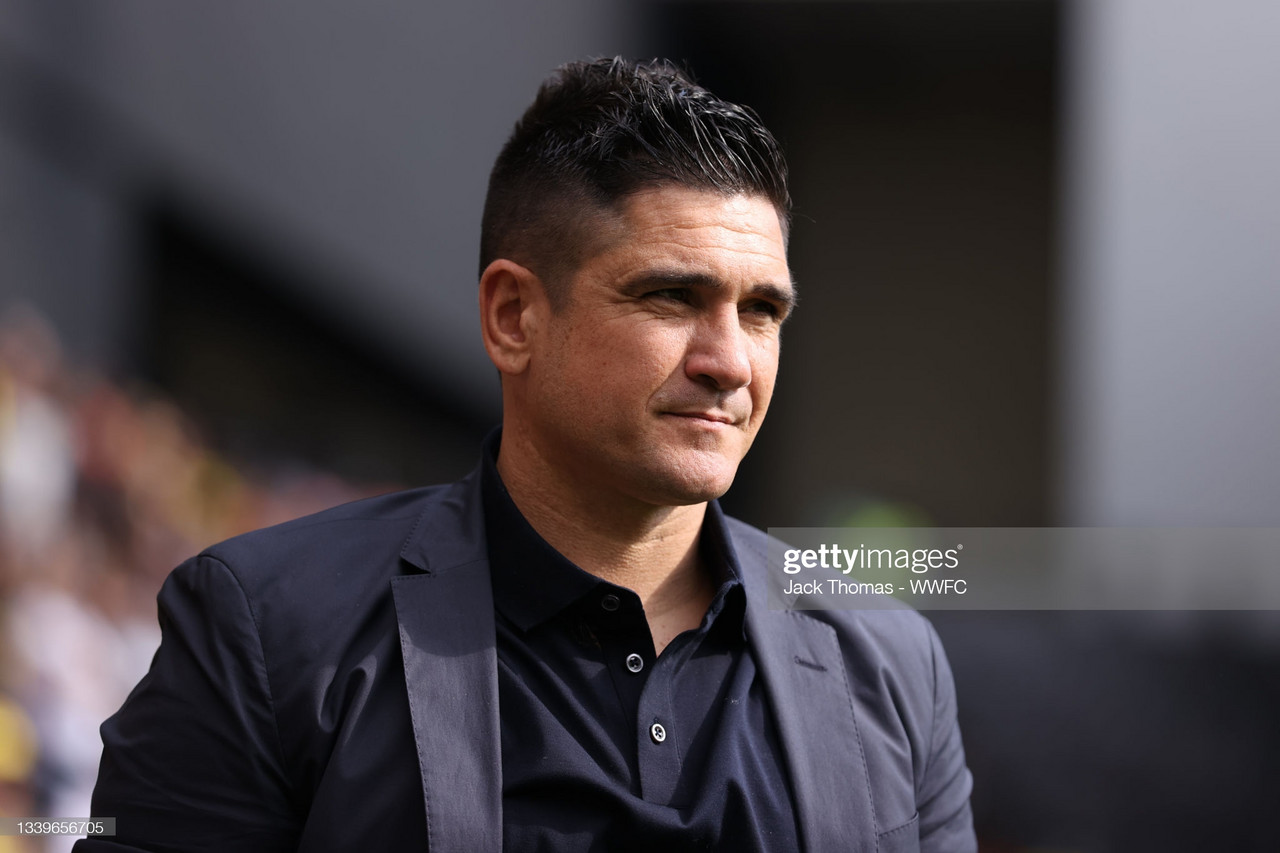 Watford suffered their third consecutive Premier League defeat this afternoon as they were beaten 2-0 by Wolverhampton Wanderers at Vicarage Road.
Speaking after the match, Xisco Munoz reflected on a disappointing result for the Hornets.
Wolves took the lead in the 74th minute when Watford defender Francisco Sierralta put the ball into the back of his own net and it's not the first time Watford have been the architects of their own downfall this season.
Daniel Bachmann was at fault for Spurs' goal last time out, against Brighton William Troost Ekong gifted the opponents a run at goal from which they scored, and Adam Masina gave away an unneccessary penalty in the season opener against Villa.
When asked whether or not he was concerned by the soft nature of the goals Watford are conceding, Munoz admitted it was a problem but was keen to not pin everything on the defence.
"This is a problem." Munoz said.
"What we need to improve is at both sides (ends). Not only in defence, but in offence."
"If we want to win points, it's important to improve in both areas." Munoz added.
Xisco Munoz has criticised his side's slow start to games previously this season when they were defeated 2-0 by Brighton last month on the south coast. The Spaniard once again admitted his team were not at their best during the first period of the game and called for an improvement in future.
"The performance today, in the first half, it was not our best start," Munoz said.
"But after we had more control of the game, we had our options to score and I think today it's important to improve." Munoz explained.
Disappointing reaction to conceding
Munoz was also left ruing Watford's missed chances when they failed to capitalise on their improved performance late in the first half and threaten the Wolves goal, admitting that his sides reaction to going behind was not '100 percent'.
"We had a very good chance and we didn't score," Munoz explained.
"After in the second half we received a goal and after we received a goal, our reaction was not 100 per cent at our level." Munoz concluded.