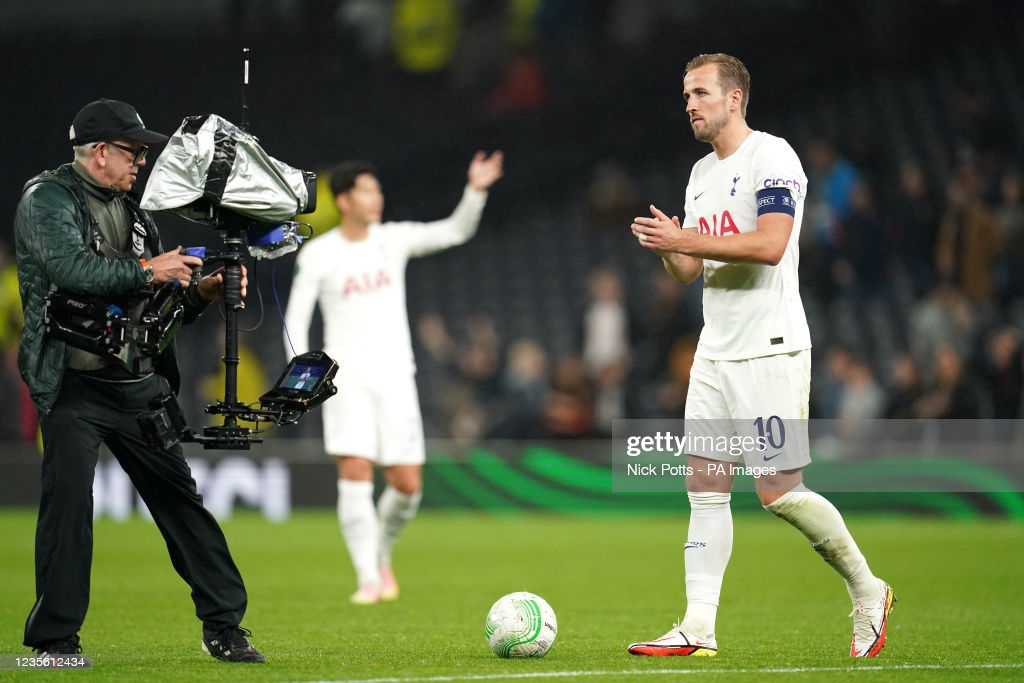 Just when things were not looking as good for Tottenham Hotspur and NS Mura could equalize the game at any second, Nuno Espírito Santo decided to make a shift, and bring Harry Kane, Heung-Min Son and Lucas Moura off the bench at the same time.
Dane Scarlett would be disappointed for not performing the way he wanted, but undoubtedly once the subs came into the pitch, the entire attitude of the team completely changed.
In the span of 21 minutes, Kane secured his first hat-trick of the season and gave Tottenham their first win of the Conference League campaign by five goals to one against the Slovenian side.
𝟔𝟖' ⚽️
𝟕𝟕' ⚽️⚽️
𝟖𝟖' ⚽️⚽️⚽️

Another match ball to the collection for @HKane! pic.twitter.com/Th8neixbWM
— Tottenham Hotspur (@SpursOfficial) September 30, 2021
''I think the game needed. In the best way, the best way was to have the players on the pitch and they bought the energy the team needed definitely in that moment,'' Nuno said about bringing Kane, Son and Moura all at the same time.
''The team needed the energy and it was good. It was good for the team and good for everybody.''
With his sixteenth career hat-trick, Kane also became the first Spurs player to score three goals as a substitute since Ronny Rosenthal in 1995.
Although he is yet to score in the Premier League, Kane has already secured a total of six goals this season, including nots in the Conference League and Carabao Cup.
Slowly but surely the 'HurriKane' seems to be getting back his best this season, and his numbers reflect that when he's in peak form, he's arguably the best striker in the world.
''It is important for everybody, I always insist. The more important thing is that we have all the players in the best they can be,'' Espírito Santo added on how important will be Kane's hat-trick for him. ''All the squad today was important for players that didn't have too many chances, they played 90 minutes.''
Always delighted to take the match ball home ⚽️⚽️⚽️ pic.twitter.com/JM4CpIk3Tr

— Harry Kane (@HKane) September 30, 2021
Spurs will try to score his first Premier League goal this season as Tottenham hosts Aston Villa at North London this Sunday.
Nuno Espírito Santo's men will try to get back to winning ways in the English competition. It should be noted Tottenham won their first three league games without conceding a goal and then dropped their next three by conceding a total of nine goals.