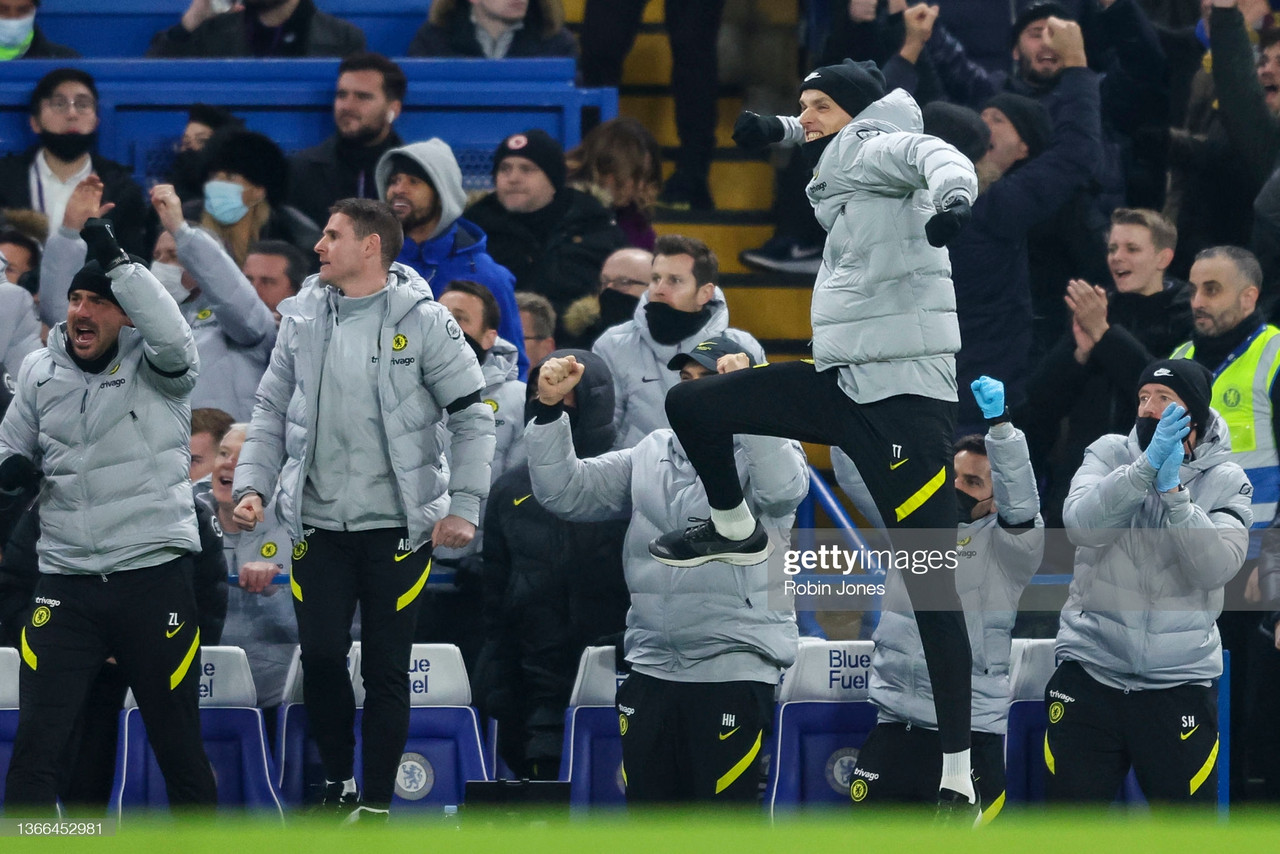 Thomas Tuchel was in a buoyant mood after seeing his Chelsea team win their first Premier League match of 2021 with a resounding victory over Tottenham Hotspur.
Hakim Ziyech opened the scoring with a sensational strike before Thiago Silva headed home a killer second. It is the third time that Chelsea have beaten their London rivals in this current month, following back-to-back wins in the Carabao Cup semi-finals.
On the Ziyech goal
Tuchel was immediately asked whether the goal from Ziyech was the best goal of his tenure as Chelsea manager. While Tuchel didn't award it with that accolade, he was still impressed by the level of the opener.
"It was a very nice goal," Tuchel declared with pride. "The build-up was good, the movement from Hakim (Ziyech) to bring him into the position and the goal was brilliant.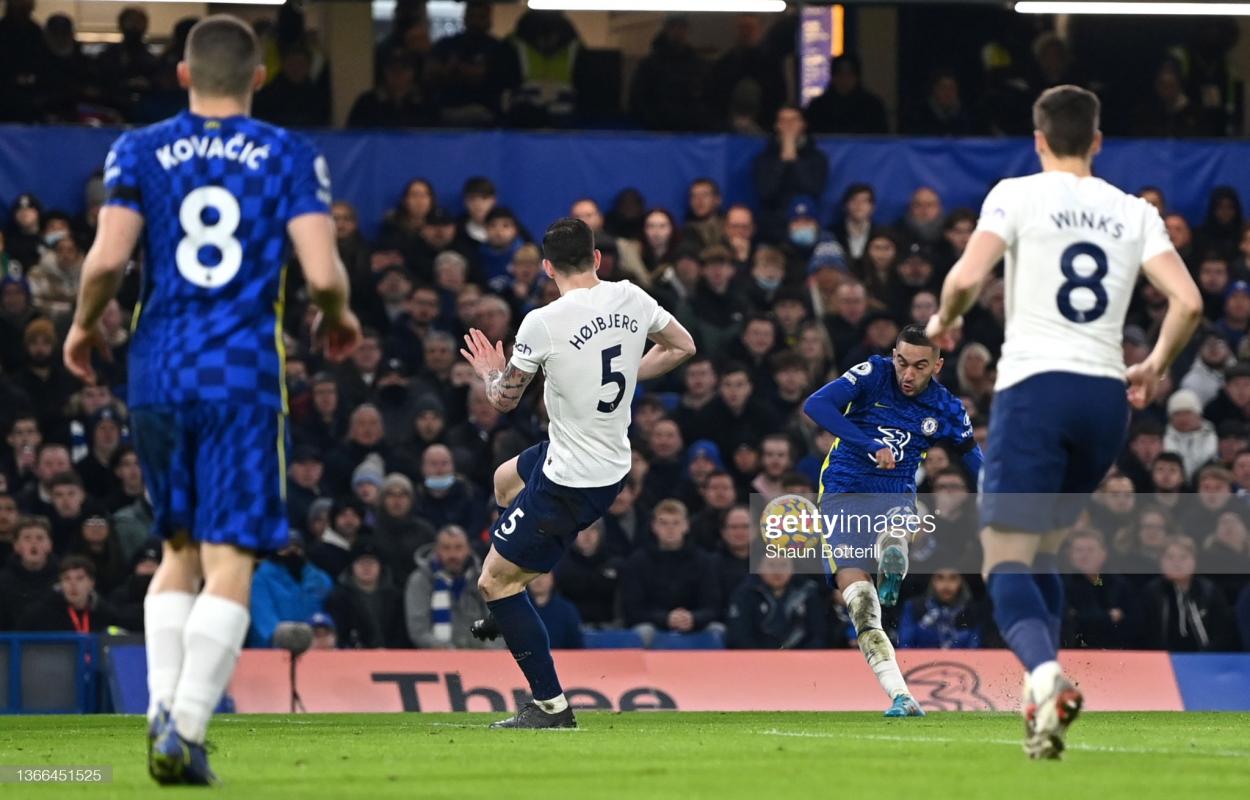 "It was one of the very nice goals so far and I am very happy because he deserves it today. It was a very important goal to give us the lead."
Tuchel was also very complimentary of Ziyech's all-round game, noting: "It was one of his best matches today because he was very reliable. To be fair, it was maybe his best position to be wide on the right wing; this position does not usually exist in usual manner."
The only worry for Tuchel was his last comment, highlighting that the usual back-three system isn't necessarily tailored to the needs of Ziyech. However, the Chelsea manager is not known for being stuck in his ways and perhaps we could see a more permanent evolution of his system at some stage in his tenure at Stamford Bridge.
On his formation
Tuchel had deviated from his usual back-three shape in recent clashes against Spurs - opting for a back-four - and he did so again on this occasion.
Tuchel admitted: "We tried a 4-1-4-1 formation today because we tried a 4-4-2 in the first match and that gave us an advantage but then they reacted in the second match.
"So we thought it could be an approach to give us a solution in the last matches and we had players for the formation, players who should be on the pitch in good positions, it gives us more options."
He added: "We changed the tactics in the first match against Tottenham and we reacted to it.
"We felt it gave us solutions to escape the high pressing without having wing-backs. Trevoh (Chalobah) had one training session and Andreas (Christensen) wasn't available."
On the morale boost
You could not hide the delight of Tuchel in his press-conference and it's clear that the result was so important. Chelsea hadn't won a league match in 2021 and they needed to finish with a victory before their break with the Club World Cup tournament coming up.
"It gave us a massive lift but I am even more impressed because we didn't score the goal after five, six, seven minutes," he said.
"We worked hard for the goal, kept on going, pushing and believing and that was very good because we come from a lot of games, some results we didn't like.
It was a good performance and a clean sheet. It was very, very good. That it was a London derby helped us and that we had some days off helped also because it gave us a feeling like a cup game.
"The attitude, mentality and spirit was very good in training yesterday and I continued to have a good feeling today."
Tuchel went on to back the impact of the supporters but urged for them to remain sensible after it was reported that Antonio Rudiger was hit with an object.
"I sent the message to our fans that we love to have them close to the pitch," he said in defence of creating a hostile atmosphere.
"It is a brilliant atmosphere that [when fans] aren't behind fences or nets, but then everyone has to behave to certain guidelines. In general, I am not concerned.
"I enjoyed the atmosphere, also in away stadiums, but if it is a new trend we should act together as soon as possible to protect the environment."
This latest fan controversy comes after the recent Everton match that saw objects thrown at the Aston Villa players after they scored a goal at Goodison Park.