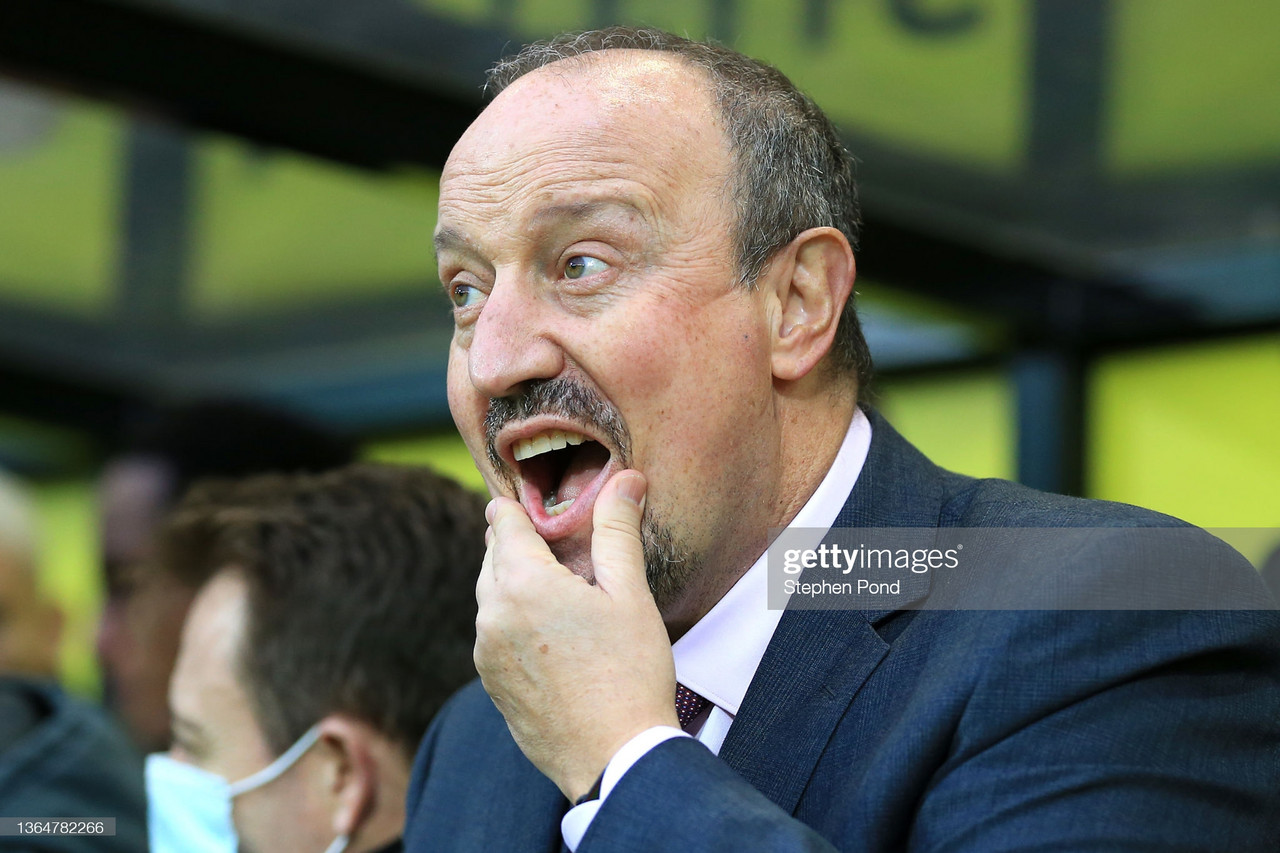 For six months it seemed that Rafael Benitez held the power, only for Everton's majority shareholder Farhad Moshiri to show once again who is the real boss at the club — no matter how detrimental that can be. Benitez's sacking as manager just half a year into a three-year deal leaves Everton searching for a sixth manager in six years.
The 2-1 defeat to lowly Norwich City proved the final act of a reign which has been stumbling towards an inevitable conclusion perhaps from the start of his tenure. Everton have lost nine of their past 12 Premier League fixtures and sit just six points above the relegation zone. Whoever takes over has a job on their hands. Assistant manager Duncan Ferguson may fill in for the short term while the current favourite for the permanent role is Roberto Martinez, who spent three years in charge at Goodison Park from 2013.
Everton's statement on the dismissal of Benitez was short, 40 words to be precise, and read: "Everton Football Club can confirm the departure of Rafael Benitez as first team manager. Benitez, who joined Everton in June 2021, has left the Club with immediate effect. An update on a permanent replacement will be made in due course."
Moshiri, who was the main advocate for appointing Benitez in the first place, was determined to ride out the storm of supporters' unrest and give the Spaniard time to work with the players. At times it seemed that Benitez held substantially more power than his predecessors. It was Benitez who sanctioned three signings in the last fortnight, as well as allowing popular left back Lucas Digne to leave after a training ground fall-out.
What's more, Benitez remained in situ while director of football Marcel Brands left the club in December in another apparent sign of power struggles. Even the club's medical director was let go after Benitez made his opinion known of Everton's poor injury prevention record.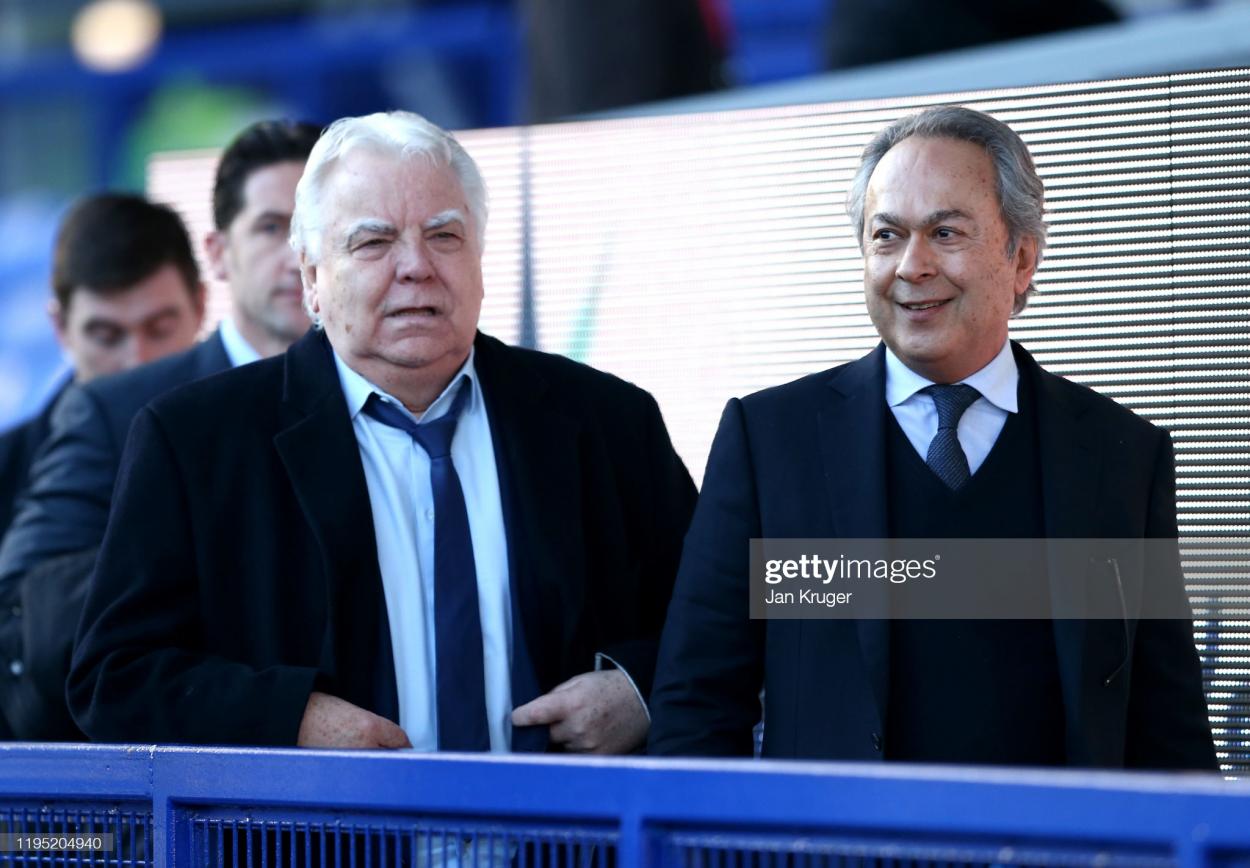 Some may say that Benitez had it coming — there was only so many other employees that Moshiri could target, and he wasn't exactly going to go after the tea lady or the training ground's security guard — but the 61-year-old manager wasn't, and isn't, the only fault at a club which has acted haphazardly for too long.
One could even point to the appointment of Benitez as a key decision which failed to make sense. Irrespective of how much Moshiri wanted Benitez and his safety-first approach to football at Everton, opting for a manager who had led Merseyside rivals Liverpool to Champions League success and subsequently spent the last few years in China was a curious choice.
As the first manager since the 19th century to coach at both ends of Stanley Park, Benitez was up against it from the start. Even before he had taken charge of a game there were protests by fans. That resistance grew as Everton suffered a humiliating home defeat to Liverpool amidst a run of continuing poor results and performances culminating in Saturday's dismal loss at Carrow Road where a banner was unfurled reading: 'Benitez, get out of our club'.
Well, now he has, albeit not through his own choice, and in doing so joins a list of managerial casualties since Moshiri took control of the club. Martinez, Ronald Koeman, Sam Allardyce and Silva were all dismissed for under-performance, and Carlo Ancelotti walked out when Real Madrid called in June.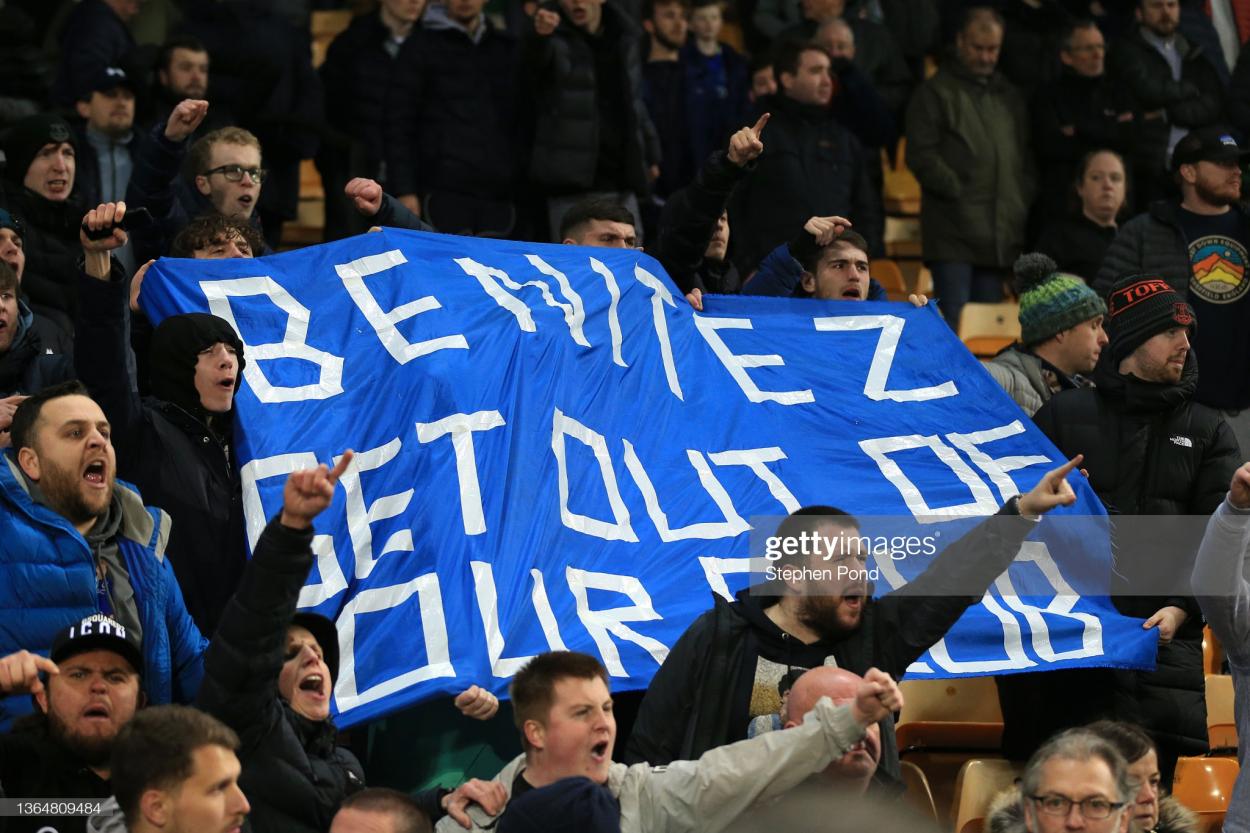 Although there will be much talk of the next man who will take on this task, there should be due consideration paid to the task itself. The overall direction of Everton is unclear. Few know what Moshiri is trying to do with the club. The trigger-happy, chequebook-writing majority shareholder is tarnishing the club with his own image. Benitez's style of play didn't help matters, but the quality of players at his disposal was limited. Some of those players need to start pulling their weight too because a number have been at the centre of Everton's last few managerial sackings.
Joined-up player recruitment, an identifiable style of play and a strong mentality have all been missing from Goodison for too long.
Such is the nature of English football and the incessant schedule of games that Everton do not have time to think long about their overall strategy. The building blocks that have been put in place are often not fit for purpose. Benitez knew the challenge he was facing, so will the next manager, and the next.