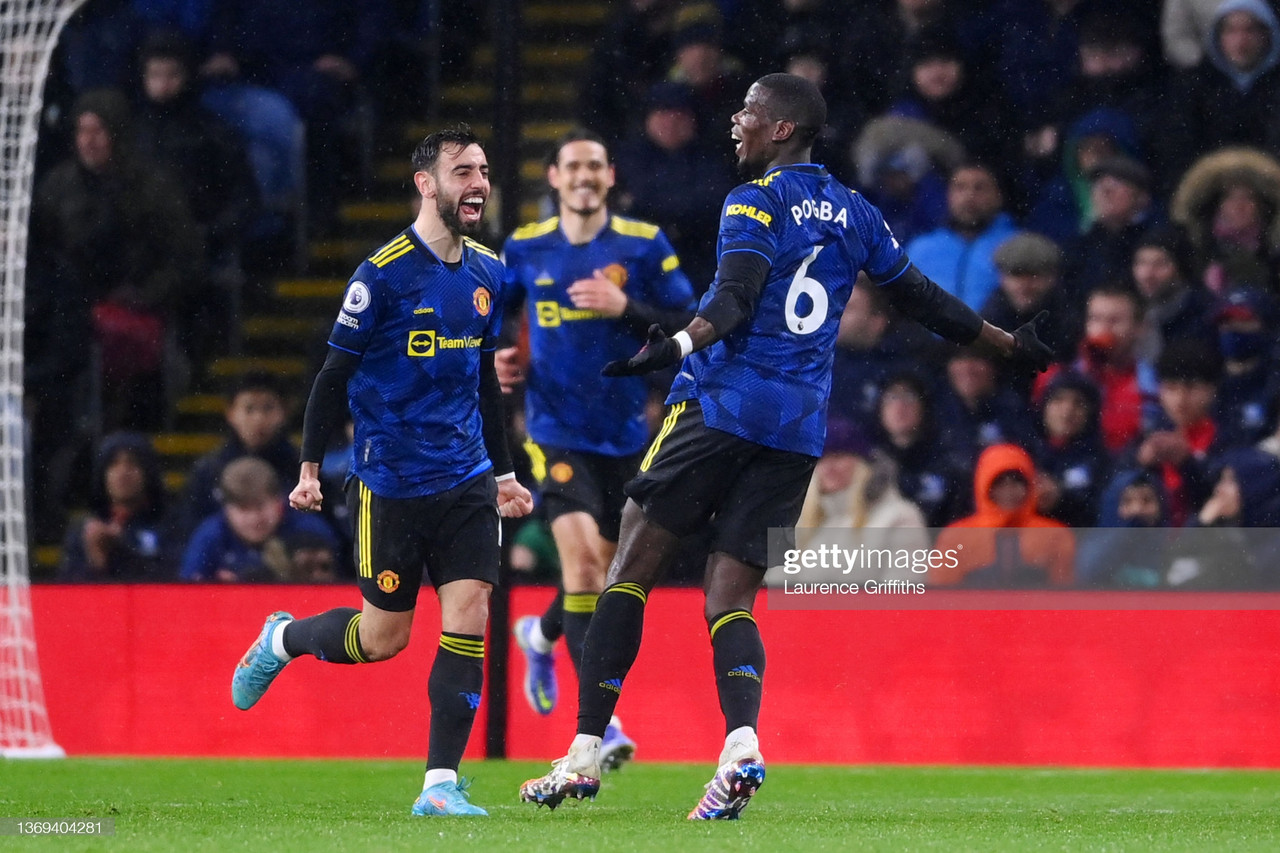 Burnley and Manchester United shared the spoils courtesy of goals from Jay Rodriguez and Paul Pogba. Underneath are some of the talking points from the game.
Defence first
For the second game in a row, James Tarkowski could well have been Man of the Match. He defended with such authority and assurance from the first minute until the last – minimising the mistakes that had started to creep into his match.
It was also another top performance from goalkeeper Nick Pope. He has had an excellent start to 2022 after getting testing positive for Covid-19 at the back end of the previous year. Pope made big saves against Arsenal and Watford and it was no different against United.
Special credit should go to the whole Burnley team for the way they collectively dug in and put their bodies on the line. It was a monumental effort, late in the second-half, to hold onto that point.
Red-hot Red Devils
The first-half display from Ralf Rangnick's team was eye-catching. Fast, fluid and penetrative football. Jadon Sancho and Marcus Rashford often swapped wings in an attack that was constantly rotating – both of whom impressed.
Paul Pogba and Bruno Fernandes acted as free-eights when United were in possession and they were continually drifting into dangerous positions.
Luke Shaw also had a very strong game on the offensive, finding himself in Burnley's box on several occasions in that first-half, providing a lovely assist for the opening Pogba goal.
All in all, there was so much to admire about the visitors in that opening 45 minutes. They had a game-plan and it looked like they knew how to execute it. There was a clear system at work.
Wonderful Wout
Wout Weghorst might not have scored a goal for his new club yet, but he has made a strong impression.
The 6' 6" front-man showed glimpses of his link-up prowess against Watford but this was a much improved display against United, capped off with a fine assist for the equaliser.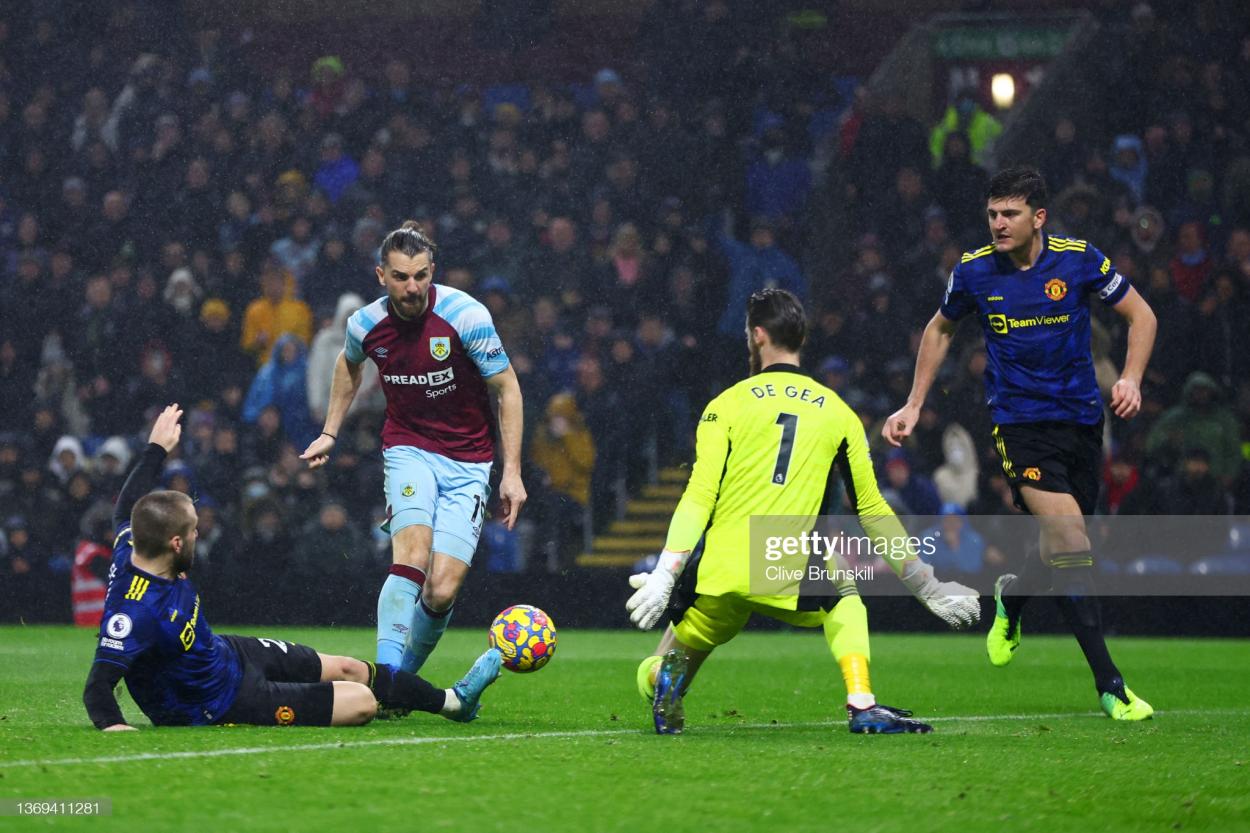 Weghorst came in as a replacement for Chris Wood and, while the striker does not have a proven track record in the Premier League when it comes to goals, he is proving that he can make a lot out of a little when it comes to his service from team-mates.
Unlike Wood, the former Wolfsburg man is constantly on the move and he is very comfortable dropping deep to link the play. He hasn't had a lot to work with but he always looks to make the most out of what is available. That is important if you are going to be a striker in this team.
If Burnley are going to survive, their January signing will have to keep up this level of performance – with a few goals along the way!
Mentality mush
The way United dropped their level in the second-half was quite remarkable. They were unable to match Burnley's intensity and the zip in their play suddenly evaporated. There did seem to be a little response in the final 15 minutes or so but it was all a little too late.
Rangnick is an experienced coach and an outstanding technician. You can see that tactical playbook on display with the way his team have dominated specific period of recent matches. However, his team seem to struggle when it comes to seeing a game out.
It also doesn't help when Cristiano Ronaldo storms down the tunnel – yet again – despite missing a good opportunity to win the game for his team. Ronaldo, like others, exemplifies the ego that Rangnick has to deal with in the current dressing room. Unlike Ronaldo, though, many of the others have no right to have such a mentality. Most of them haven't won anything!
It is clear that United can go down the high-pressing and high-intensity route with relative success. They need to bring the club into a modern-day mindset. But, along the way, they need to strip the squad of those who cannot fit the system. One imagines that Ronaldo will be one of the first on the chopping block.
The big mission for Rangnick is whether he can guide the Red Devils to a Champions League spot, while teaching them the ways of the Gegenpress.