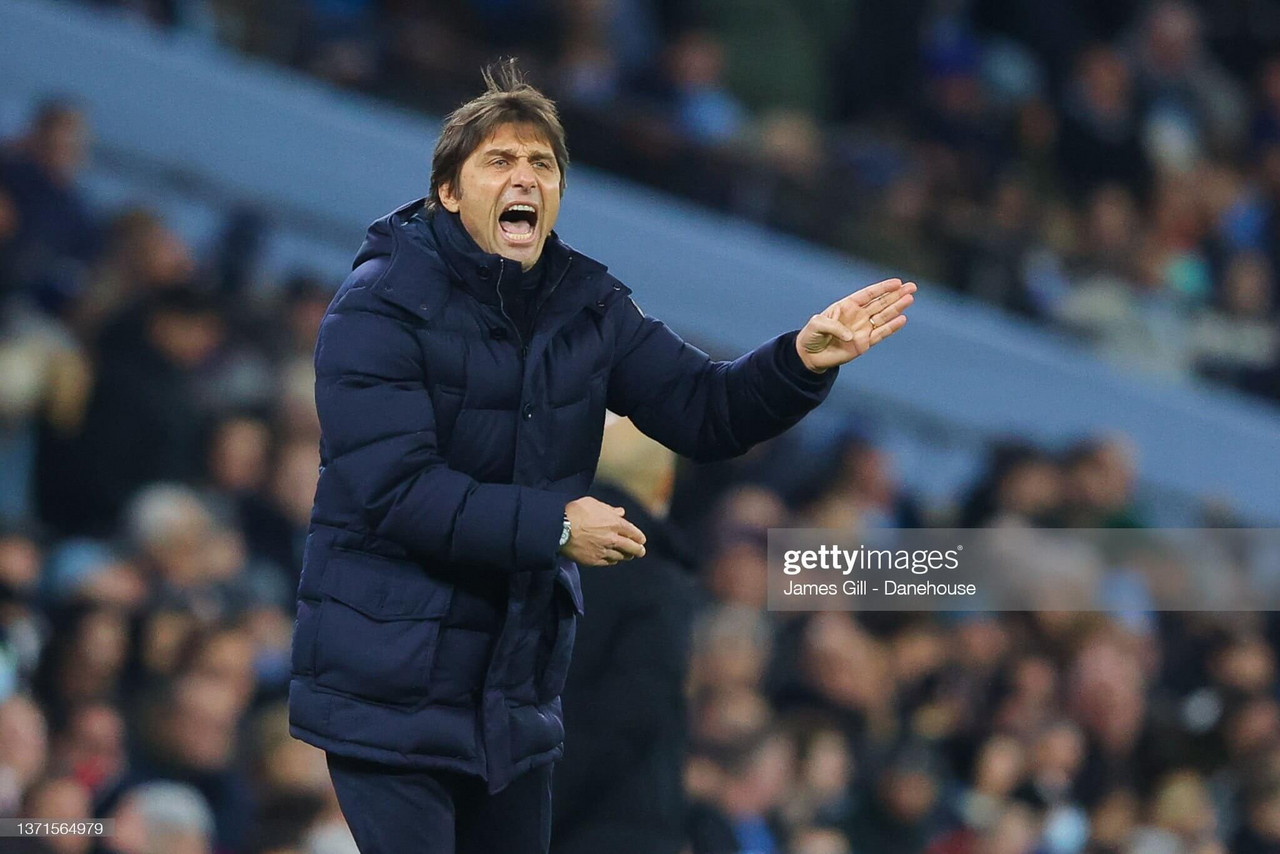 At this Saturday evening clash of styles, it was the counter-levered bursts of attacks by Tottenham Hotspur that won the day ahead of Manchester City's prolonged spells of possession. There's more than one way to taste victory in a football match and Antonio Conte kept to character by frustrating Pep Guardiola's team before launching precise counters to great effect.
From early on, and as the Manchester sky began to swiftly darken, the way of the game was set. Logic would suggest that the team who dominated possession, and enjoyed 62 touches in the visitors' penalty area to the opposition's seven, would ride on to victory over 90 minutes. However, Conte appreciates the disadvantage that his team may be at by allowing opponents so much of the ball, but still he sticks with it.
What Spurs did to great effect against City on Saturday was twofold. Firstly, they defended as a well-disciplined unit. Eric Dier, back in the side after injury, organised the back-three and made a crucial block to deny a goalscoring opportunity. The midfield trio stayed compact and made City work hard to find any inkling of space in the final third. It was telling that the home side's goals came from a Hugo Lloris mishap which fell for Ilkay Gundogan and a Riyad Mahrez penalty after Cristian Romero's handball.
Secondly, Conte had his team organised and quick-footed enough to launch pinpoint counters that exposed City's high defensive line. Ruben Dias and Aymeric Laporte are highly acclaimed centre backs and have been important to City's run of 15 Premier League games without defeat. However, the pair aren't the quickest when running back towards their own goal, and Spurs played on this.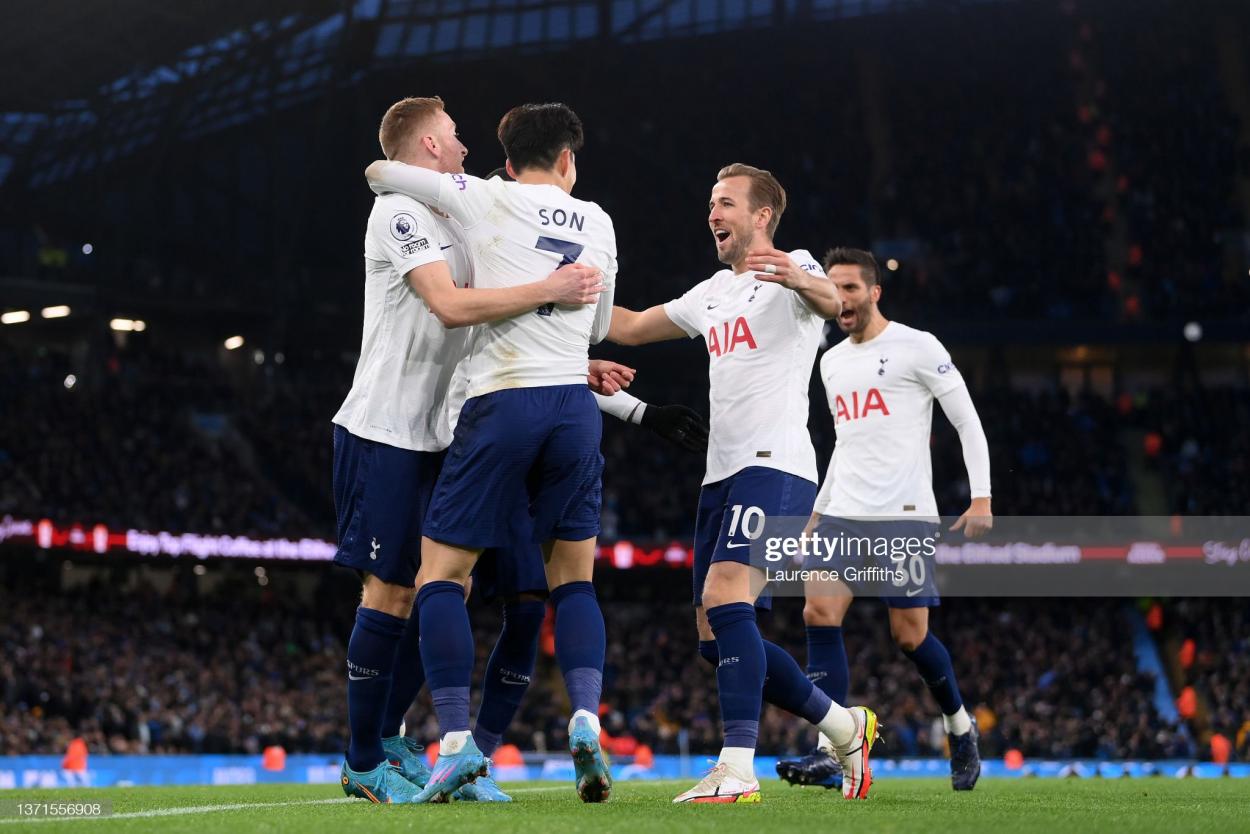 Each of the visitors' goals originated from such slick and vertical play. But it was Spurs' second, which came on 59 minutes, that had Conte most proud. A training ground routine executed on the big stage captured all that the Italian head coach is trying to achieve on the attacking front at Hotspur Way.
The move started with a Lloris goal kick tapped out to the right of the six-yard box and Romero. With Raheem Sterling posing slight pressure, the Spurs centre back played the ball forward with pace to Dejan Kulusevski, who ran towards him to meet it before pushing it to Emerson Royal on the byline. Emerson then sent an accurate pass to Harry Kane.
The Spurs captain found himself with four City players around him but none close enough to pose immediate danger, and so he took a touch before curling the ball towards Heung-min Son. Dias managed to head the ball away from the South Korean but there arriving from the left wing was Ryan Sessegnon.
With City's defence starting to get back into it's four-man shape, the Spurs wing back passed to Son, who checked back on to his cultured right foot. The delivery into the area fell perfectly for Kane, who didn't even need to break stride to finish first time.
Conte orchestrated each and every part of this move, and it cut City apart. Similar effective quick counters were deployed by Spurs throughout the game, with Kane particularly instrumental with both the around-the-corner passes that released Son and Kulusevski and also the clinical finishing: he scored three times — two stood while one was ruled out for offside — with his 95th-minute winner sending the travelling Spurs contingent into delirium.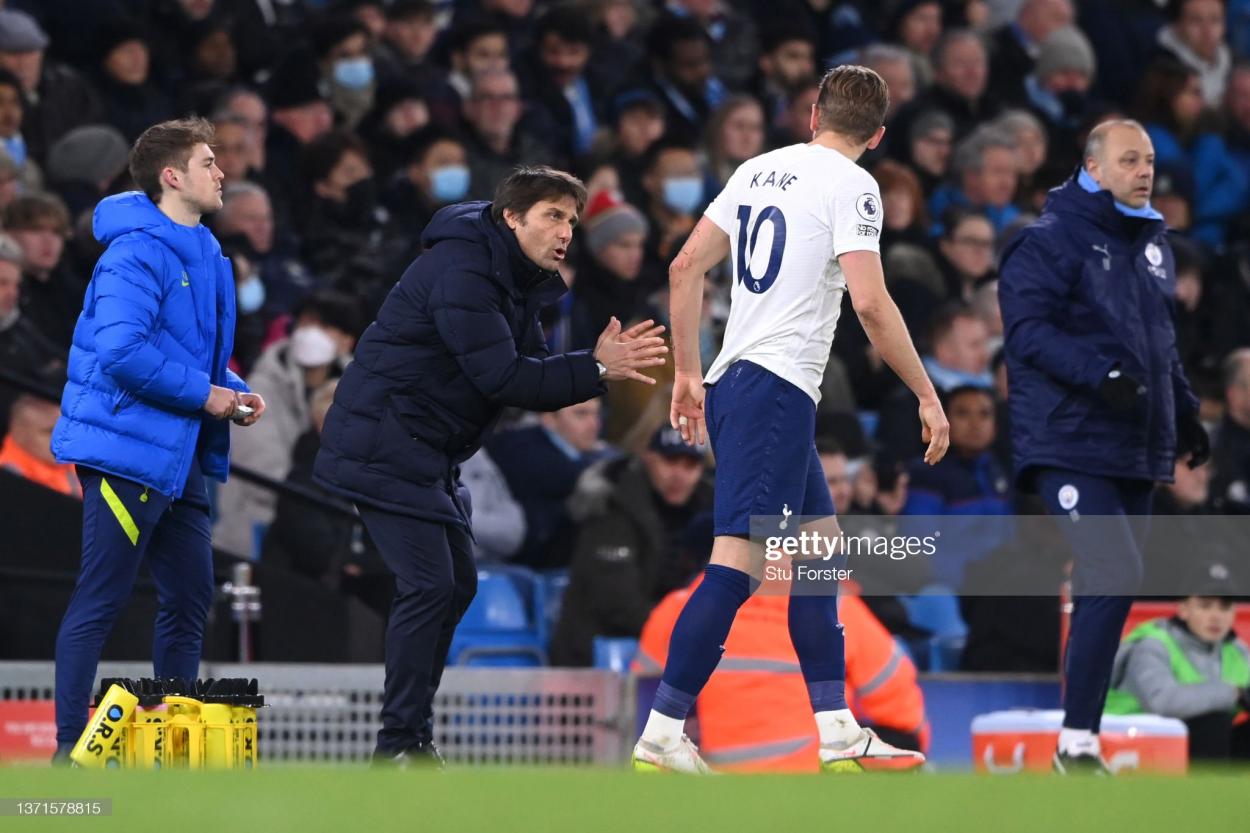 "We are continuing to improve everything and every level we work very hard," Conte said afterwards. "Harry is for sure an important player for us. Our strikers played very well. Harry was very good at keeping the ball. I think the first goal [created by Kane and Son for Kulusevski] was great because this goal is about our job and our work that we are doing every day.
'This gives us confidence in what we're doing'
This dramatic win was also much-needed for Conte and Spurs who were without a league win in three and tensions had started to surface.
"Only one win is not good enough," the Italian added. "Don't forget we are coming off three losses. But a win against Manchester City is very good. We have a lot of space for improvement. This is one of the hardest working teams I have managed in my career. This type of win has to give you confidence to trust in the work we're doing."
Had City been at their best then they would have most likely maintained their unbeaten run and kept a comfortable buffer at the top of the league standings. But for whatever reason, Guardiola's side were sluggish in midfield and not as clinical as Spurs in front of goal. Once Dias and Laporte had experienced the fourth-minute move that saw Kulusevski score on his full debut, they looked flustered throughout.
"I think we played well," the City manager said. "We created a lot of chances. I can't say anything wrong about the team because we were there all the time. But it was difficult. They played the way I expected them to play. They were good in the build-up and created a lot of space to run on the counter-attack, but in general we coped well and played a good game."