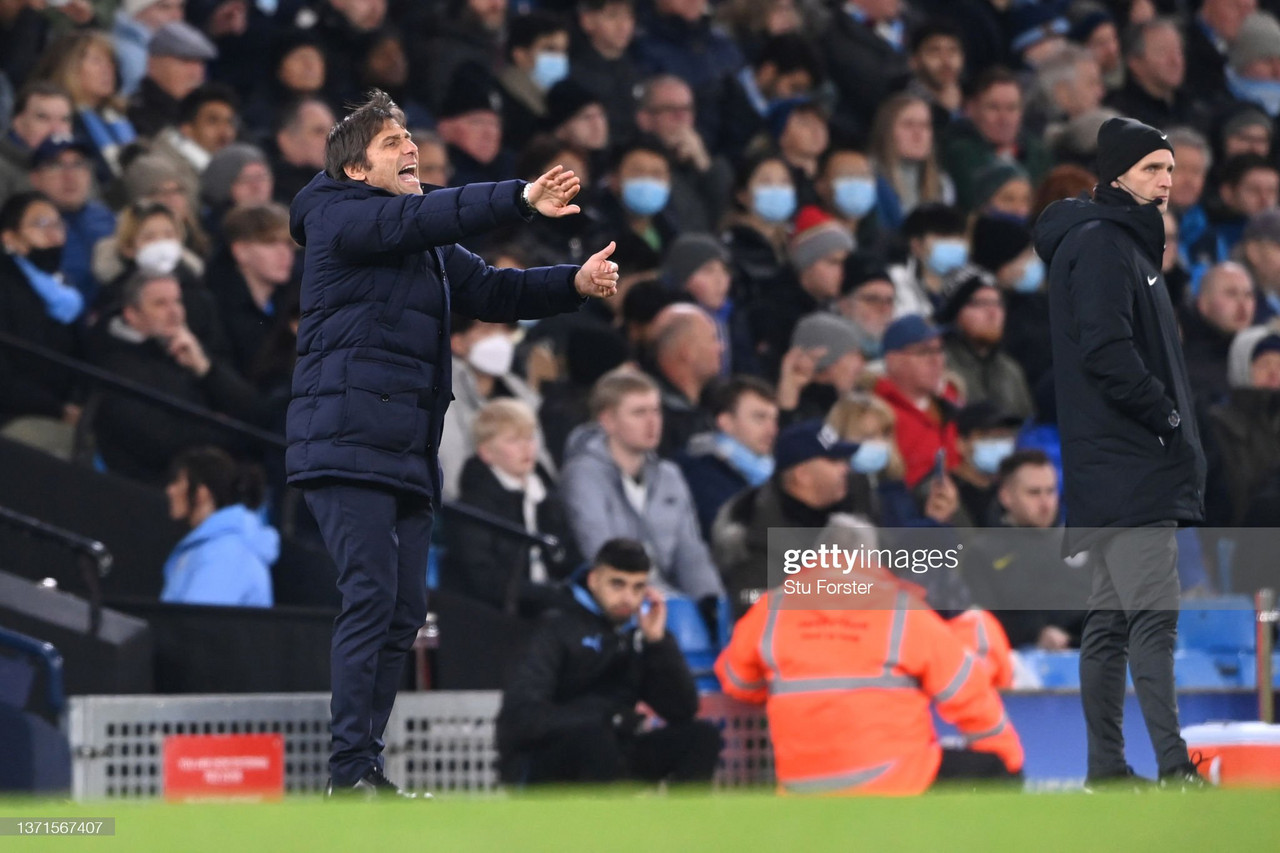 Antonio Conte was on cloud-nine while Pep Guardiola cut a figure of frustration after a pulsating match at the Etihad between Manchester City and Tottenham Hotspur.
A 95th minute winner from Harry Kane condemned the hosts to their first league defeat since October and it halted the rotten run of form that Tottenham had found themselves in.
Underneath is a breakdown of both managers' key quotes from after the game.
Guardiola on defensive issues
"They won the first half with the goal, no more. Trying to attack when they have five at the back or six at the back is just not easy.
"We knew after three defeats they will be here and it is a team whose shape is so deep, Harry Kane on Rodri you have to be sharp and find the actions.
"Every goal is different. It was difficult to defend the second one especially when they come from five or ten yards behind. Third one was to the back post and we lost the game."
Guardiola on the title race
"I am not superstitious. I said a few weeks ago we need to win many games. Every game will be a big, big battle. We knew it and it will be good to understand how difficult it is. Since October we didn't lose one game in the Premier League.
"We knew after three defeats they would be back. There was practically no space. After that they could keep the ball and with Kane it gave time to Son who could run. In general we were there all the time. We were there but we couldn't win."
Conte on the game
"It was an emotional game for sure it was an exciting game. We played a good game, we followed a plan
"Before the game I said that Manchester City would keep the possession for 65-70 minutes in the game and we had to be good tactically in a defensive way.
"At the same time when you are defending the first thought was to attack and I think we did this and we created the chances to score the goals against a fantastic, wonderful team.
"When you win against Manchester City, you've played a perfect game."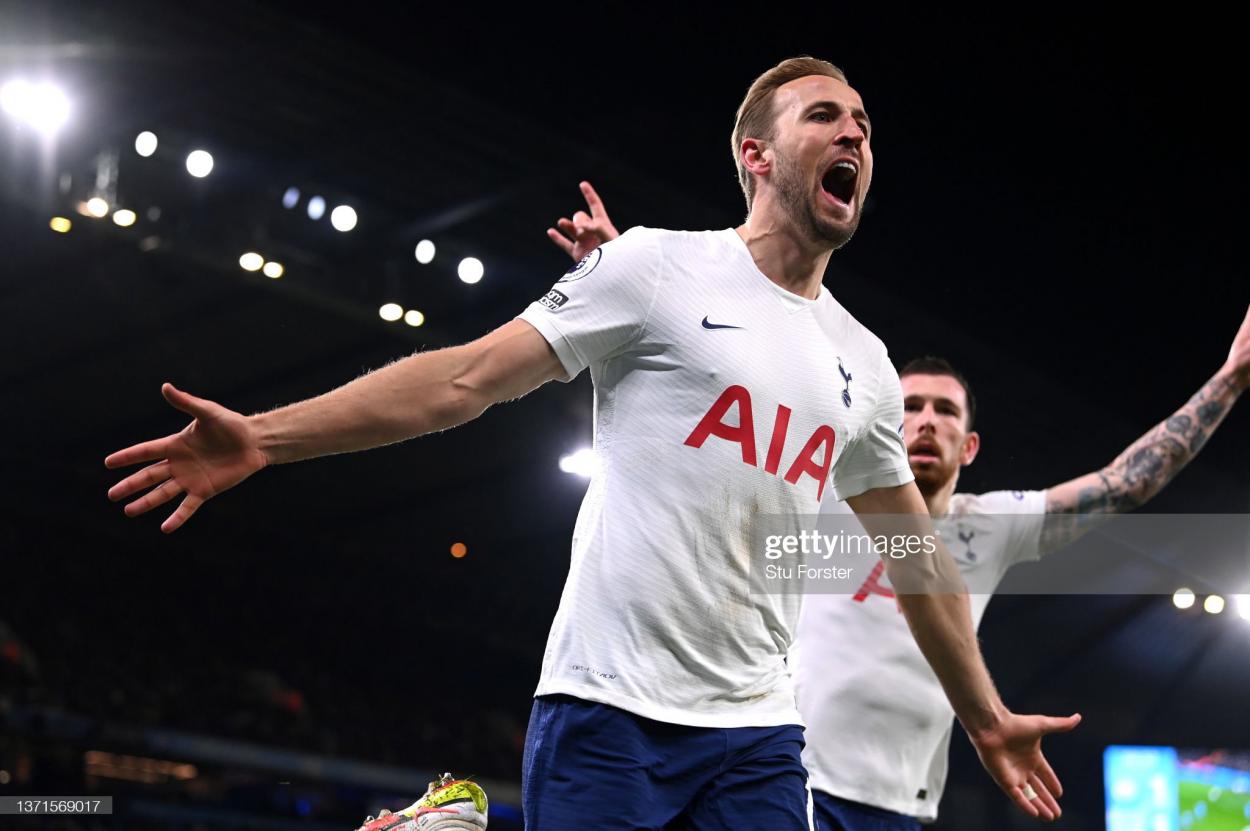 Conte on turning form around
"It was two defeats. Because the other league defeat was against Chelsea before the international break and in the FA Cup we won against Brighton – then we lost two games against Southampton and Wolves.
"For sure, it's not easy when you lose games because the confidence goes a bit down. We have to trust in the work we're doing, have to believe in what we're doing every day. I'm enjoying working with this group of players.
"Every day, they show me great availability, the will and desire to improve. The will also to come into my idea of football. We want to give our best until the end of the season. My target is that at the end of the season to see every single one of my players improving. It means at the end of the season we have raised our level."
Conte on his players
"To speak about only one player is very difficult for me because every single player they made a fantastic performance.
For sure, Kulusevski played an amazing game. He's only 21 years old, but despite this, he has good experience, because when you play with Juventus you have to manage a lot of pressure in Italy.
"He's a good signing for us. He's strong physically, good technically.
"It's very difficult to speak about only one player. Sonny was fantastic today. Harry… I think to speak about Harry's performance, what can I tell you about him (laughing)? He was fantastic.
"But the two midfielders, the defensive line, the keeper, it was good. The people that came in from the bench. For sure when you win against Manchester City it means you played a perfect game."