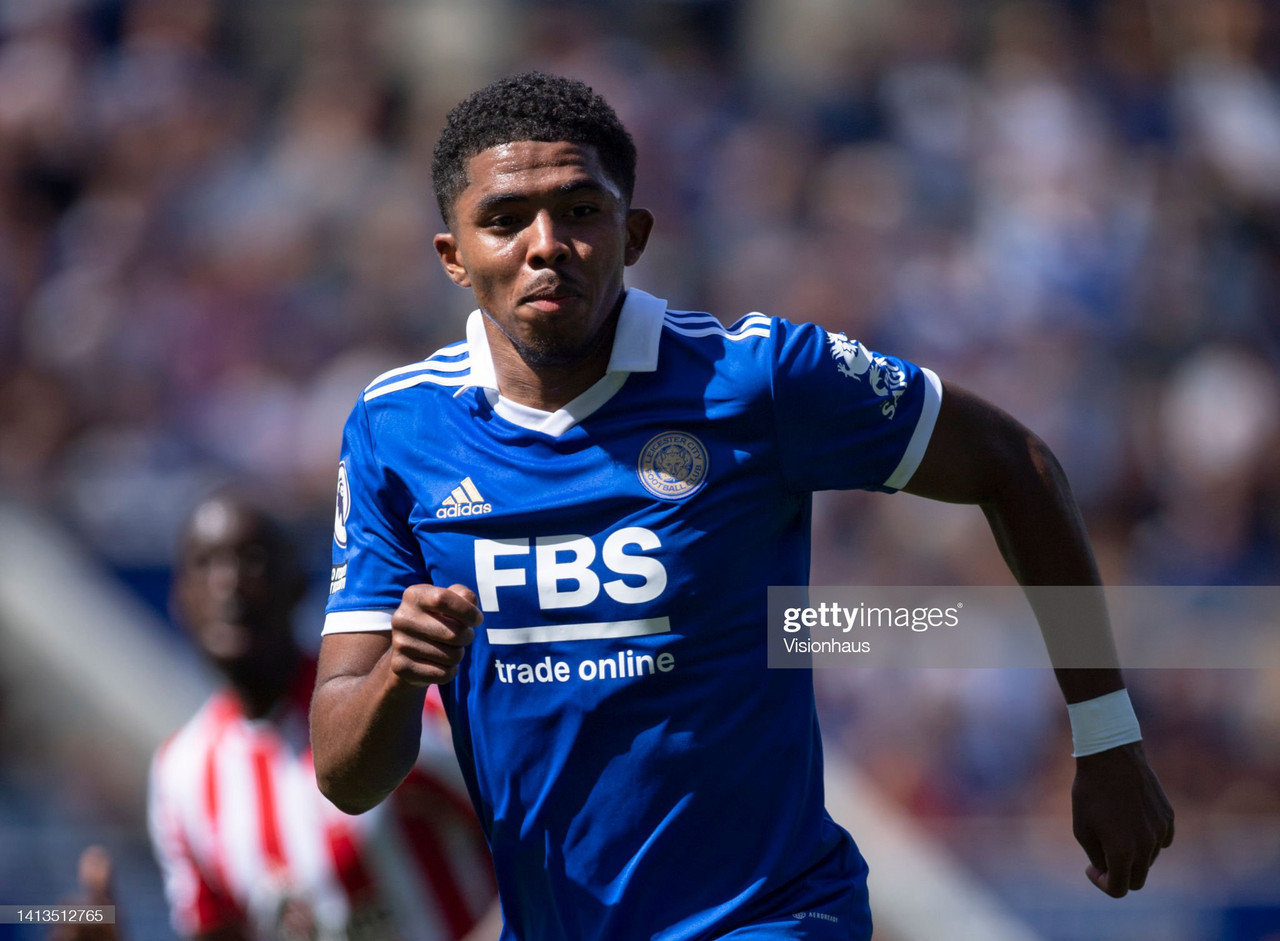 At the end of last season, Chelsea lost Antonio Rudiger and Andreas Christensen on free transfers to Real Madrid and Barcelona, respectively. Since then, Kalidou Koulibaly joined the club for a fee of £34.2m (transfermarkt).
This left the two-time Champions League winners with just four centre-back options: Thiago Silva, Cesar Azpilicueta, Trevor Chalobah, and Kalidou Koulibaly.
Despite the signing of Marc Cucurella last week, it is expected he will compete with Ben Chilwell on the left flank, despite being a versatile option at left centre-back.
Although Chelsea should trust the experience in the backline that shone in Merseyside, adding Wesley Fofana to this would create greater options and reduce the risk of injury.
French Excellence adds an extra option
To begin, the 21-year-old Leicester defender would add an extra layer of protection to an ageing defence.
All three of the starting centre-backs on Saturday were over the age of thirty. Although their performance warranted heaps of praise, at least one option will likely get injured in a congested and hectic schedule.
On Saturday night, the Senegalese defender suffered with cramp in the 75th minute, forcing him off injured. Although this may be due to the intensity of the league, it is routinely known that cramps are more common as age increases. Therefore, an ageing defence could struggle in a chaotic season.
Due to this, adding a younger centre-back would allow Thomas Tuchel to rotate his options to prevent injury.
Moreover, Wesley Fofana is also highly regarded as one of the best central defenders in the league in recent years. Despite a fibula fracture at the start of last season, which kept him out for 41 matches (Transfermarkt), he still returned strongly.
However, it was the 2020/2021 season that showed the Frenchman's assets the most. On average, he made 2.51 tackles, 2.03 interceptions, and made 0 errors per 90 (FBREF). In comparison, Thiago Silva had a lower percentile rank for all three of those stats (FBREF).
Although this is partially due to a different style of defending, it still shows the qualities the FA Cup winner would bring to the Blues. Adding an aggressive defender alongside the likes of Thiago Silva would make Tuchel's side less predictable due to the extra dimension.
Too expensive for a backup?
However, signing Fofana would not come without its flaws. Any agreement between the two clubs would cost the West London side around £80 million (Independent). This would break the current record for the most expensive centre-back of all time - currently held by Harry Maguire (transfermarkt).
Therefore, it should be questioned whether the Frenchman is worth the price quoted. On current ability, it is unlikely Fofana would start in a back three for Chelsea.
Kalidou Koulibaly and Thiago Silva are regarded as some of the best centre-backs in the world, whilst Cesar Azpilicueta is regarded as one of the best ball-playing defenders in the world.
The Spaniard, who regularly features on the right side of a back three, possesses spectacular passing attributes for Chelsea. Last season, he averaged 5.3 progressive passes, 6.47 progressive carries, and an 85% pass completion per 90 (FBREF).
Due to this, it would make sense for Chelsea to stick with the back three used against Everton. The defensive trio balances each other perfectly. The Senegalese and Brazilian internationals were used as traditional centre-backs, whilst Azpilicueta's assets allow him to drift to the right, allowing Reece James to charge forward.
Therefore, bringing in the Leicester centre-back as a replacement seems rash. The current back three are experienced internationals who excelled in their first game together.
However, Wesley Fofana is still an exceptional player who would provide an extra layer of protection to an ageing defence. Due to this, the 21-year-old would be a fantastic signing in Todd Boehly's first summer as owner.
But greater trust should be placed in the current back three due to the experience and balance they provide. Adding in one of the brightest young centre-backs for £80 million as a backup is a risky game, but, with the financial monopoly the West London club has, it is a risk worth taking.