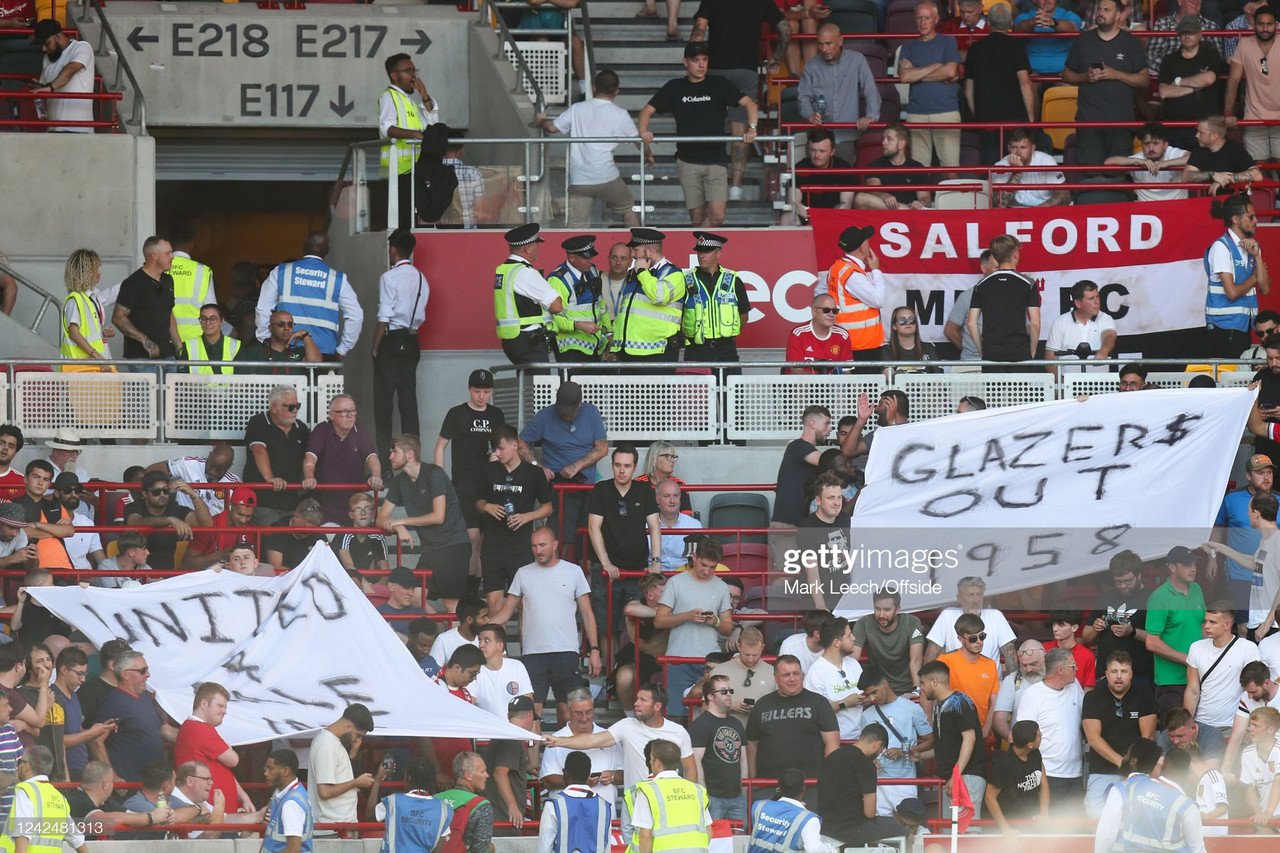 Manchester United could get their season underway against Liverpool, but the fans are imperative claims former winger Andrei Kanchelskis.
Neither the Red Devils nor Liverpool have had the start to the season they would have wanted. United were comfortably beaten by Brentford last time out, whilst The Reds played out a draw at home to Crystal Palace.
Unfortunately, the game has been clouded in controversy. Once again a section of Manchester United fans plan to protest the Glazer Family ownership.
Kanchelskis is no stranger to playing in the big games under the Old Trafford lights. He proposed that the fans' support will be key to a positive result for his former side.
"Not having all the fans at Old Trafford will affect the players. Manchester United supporters are great when Old Trafford is full," Kanchelskis said to OLBG.com.
"The only difference is that teams are more used to playing in empty stadiums, because of Covid-19, but now it's not Covid and I hope Man United fans go and help their team."
The former winger is aware of the magnitude of a fixture like this, having played against United's arch-rivals on a number of occasions. He knows that fans are a key reason to any success United might have.
"Fans can be the 12th man and without them there may be no help. To the 72,000 fans with a ticket, please go to Old Trafford tonight, especially as it's against Liverpool. The players and coach need your help."
"It's a massive game for everyone, the players, the coach, the fans. Liverpool have dominated in the league for the last 6 years, winning titles. It's a very, very hard game, it's a special game because of the rivalry."
With the less than desirable start to the Premier League season for his former club, Kancheslkis suggested that a positive result could really kick-start the season for the Red Devils.
"Man United will need to concentrate, they need determination and get help from the fans if they are there. A draw or a win for United is an excellent result, then they can focus on getting up the table."
Fans can help silence Salah and Co
Liverpool's main asset under Jurgen Klopp has been their star-studded attack. Despite the loss of key man Sadio Mane to FC Bayern Munich this summer, Mohamed Salah, Luis Diaz and summer recruit Darwin Nunez look as dangerous as ever.
"Liverpool have started badly, but so have United. These are special games and form does not matter. This is important for both teams, but Liverpool are psychologically better at the moment because United have really struggled in their two games."
He added, "the two draws might not matter to Liverpool as much because they still have great attacking players."
Klopp feeling the pressure
Like United, Liverpool have had a poor start to the season. Last season's Champions League runner-up have picked up just two points from their opening two games. Kanchelskis thinks Klopp is starting to feel the heat.
"Klopp is feeling the pressure, but it's normal because Liverpool usually start very well, now they are being criticised for starting poorly. It's like Manchester United, they're big teams who have not started well and get a lot of criticism."
Despite Liverpool's success, the former United winger thinks that Klopp is following a dangerous path.
"I understand Klopp because he is used to winning titles, the Champions League, now everybody is criticising Liverpool which is why he was aggressive to journalists, like previous Manchester United managers have been."
Ronaldo needs to be more like Kane
Cristiano Ronaldo has been searching for a move away from Old Trafford all summer, Kanchelskis suggested the situation mirrors that of former United midfielder Paul Pogba.
"The Ronaldo situation is similar to Pogba's. When United are doing well there is no problem, but when United start losing or struggle, they start saying 'I'm not happy, players are not good enough, United are not good enough'.
"Okay? Move! Go away! This is the same situation with Ronaldo, he only plays for himself, not for Manchester United. If he's not happy, then 'thank you Ronaldo, now go elsewhere'," Kanchelskis said.
The former United winger went onto say Ronaldo should carry himself more like Tottenham Hotspur captain Harry Kane.
"You look at Kane at Tottenham - he's always selfless no matter what happens. Ronaldo needs to be that man and try to help Man United because right now he's only thinking of himself."
"Ronaldo isn't the same as when he originally joined from Sporting Lisbon, now he's a big player and has a big ego, he wants to be winning and play in the Champions League. If this is what he wants he can go."
United prepare to take on Liverpool on Monday night in the Premier League.