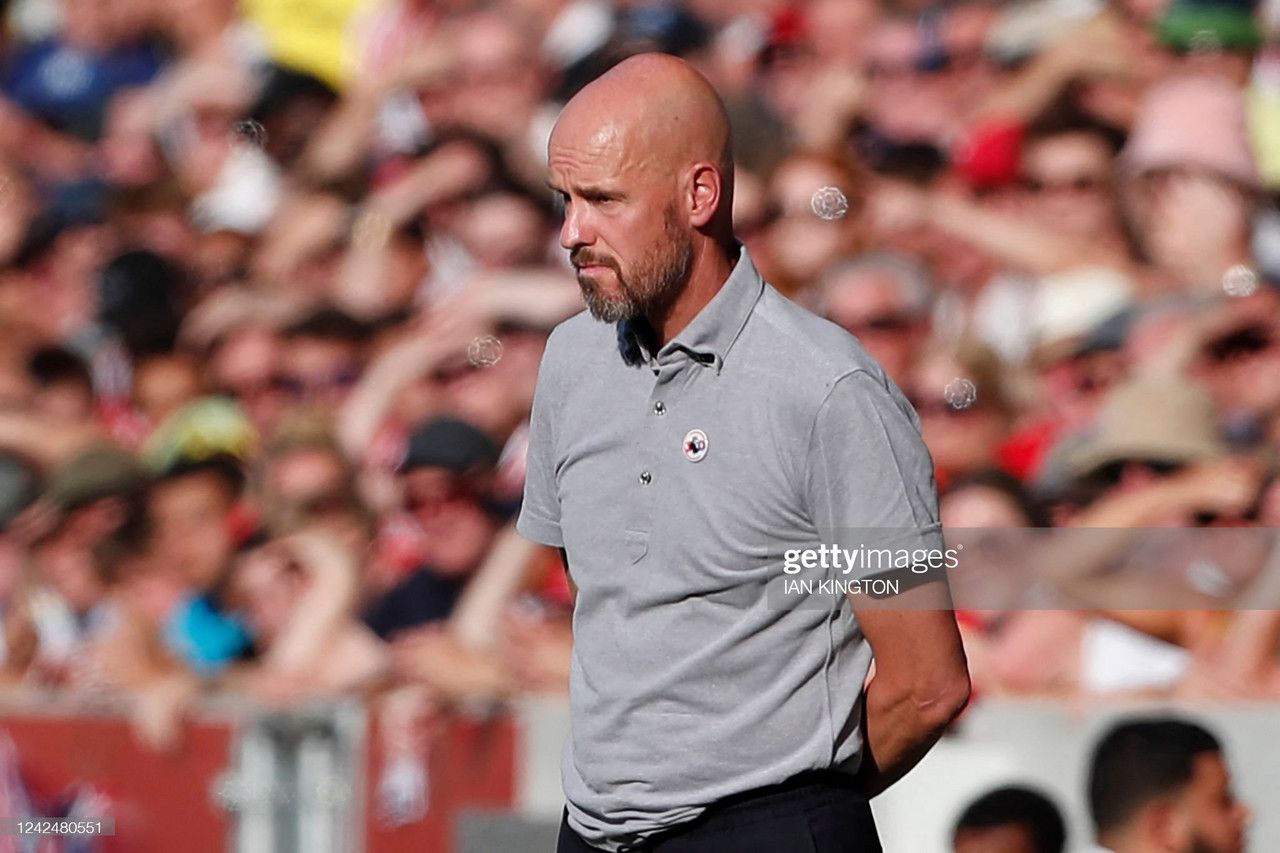 Marooned at the foot of the Premier League table, talk surrounding Manchester United has been incessant. Off-field issues have and will continue to be covered. However, manager Erik ten Hag has a lot to contend with on the pitch over the next few weeks.
United are without a point from their first two Premier League games of the campaign after back-to-back embarrassments at the hands of Brighton & Hove Albion and Brentford. The two displays were a difficult watch for anyone of a United persuasion and there is no doubt that the players are seriously underperforming.
Ahead of hosting Liverpool on Monday evening, a game in which a win would somewhat surprisingly see United move above their rivals, Ten Hag must address four areas on the pitch in an attempt to stem a growing tide of discontent.
1. Stop passing out from the back
If Ten Hag was not aware of the danger posed by Brentford's pressing last weekend, one would hope the Dutchman knows what awaits against Liverpool. Albeit Jurgen Klopp's team are struggling with injuries and will travel to Old Trafford without summer signing Darwin Nunez following his red card against Crystal Palace, still the sight of Mo Salah and Luis Diaz baring down will set United hearts a flutter.
Therefore, it would be suicidal to play into this and persevere with attempts to play out from the back. After the 4-0 humbling to Brentford, Ten Hag admitted that this was an act of self harm but will he heed the lesson?
David De Gea struggling in his attempt to play as a sweeper-keeper is, at times, a sight for sore eyes. The Spaniard rarely looks convincing with the ball at his feet, and when he passes out to Lisandro Martinez and Harry Maguire the nervous energy seems to flow with the ball. Doing this at an anxious Old Trafford with Klopp's high-pressers in toe will not end well.
2. Provide protection to a fragile back-line
Given United last got the better of Liverpool in the Premier League in March 2018 — the aggregate scoreline being 19-4 in Liverpool's favour — damaging limitation may be at the forefront of United's thinking come Monday despite Liverpool having stuttered to two opening draws themselves this season.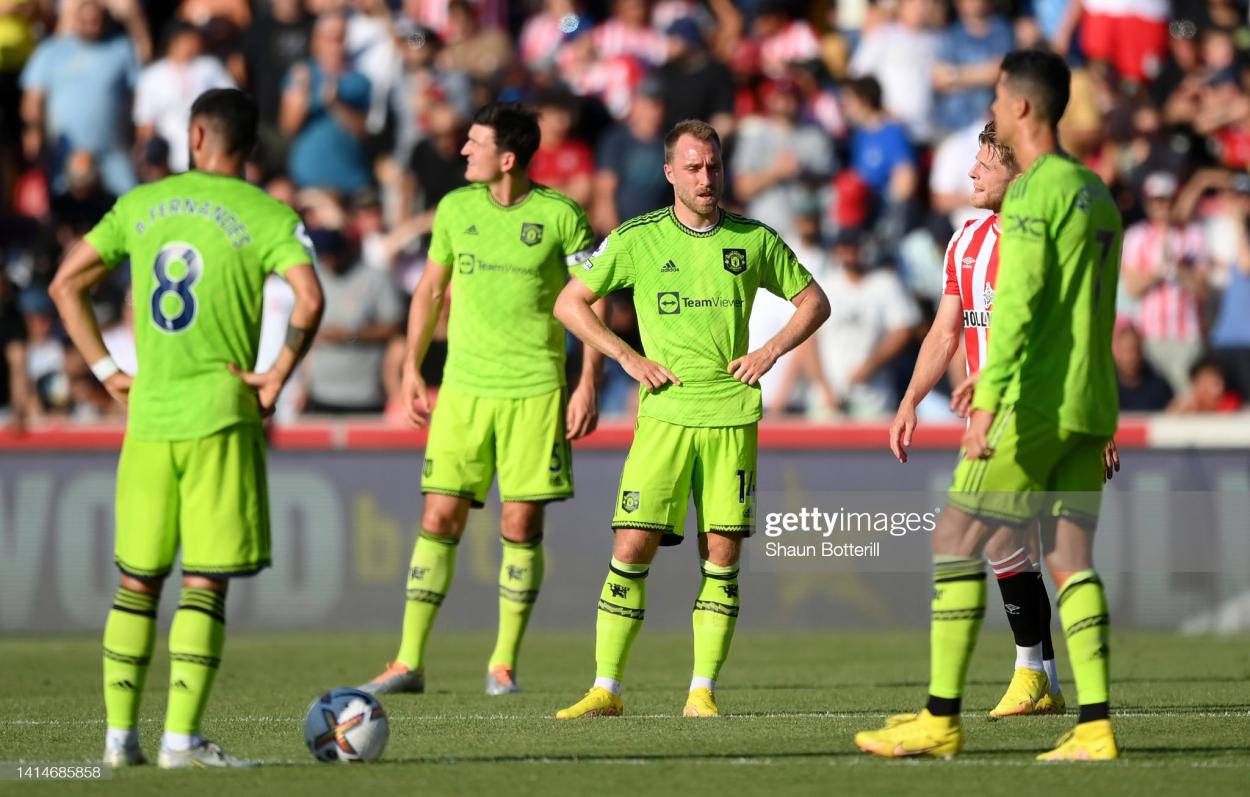 To prevent another mauling Ten Hag must bolster his central midfield by starting Scott McTominay and Fred. There has to be protection for United's defence which is suffering a confidence crisis. Sticking with Christian Eriksen in the No 6 role, where he was deployed against Brentford, weakens United's central area from a defensive standpoint and prevents the Dane from doing his best work further upfield.
Ten Hag chose to play Eriksen in the deeper role after deploying him as a false nine in the opening game because he feels the need to shoehorn both the Denmark midfielder and Bruno Fernandes into the same team. However, unless the United manager deviates from his favoured 4-2-3-1 formation, one of them must go and McFred need to be sent in.
3. Drop Ronaldo for Elanga
The circus that surrounds Cristiano Ronaldo is distracting. Ten Hag and United could do without the hullabaloo but there are no signs of it relenting. Whether Ronaldo is still at the club come the end of the month is to be seen, but when facing Liverpool, Ten Hag can make a statement by leaving Ronaldo out of his starting XI.
If United are to end their losing run on Monday then they need willing runners and energy across the pitch, Ronaldo does not provide that. A front three of Marcus Rashford, Jadon Sancho and Anthony Elanga would.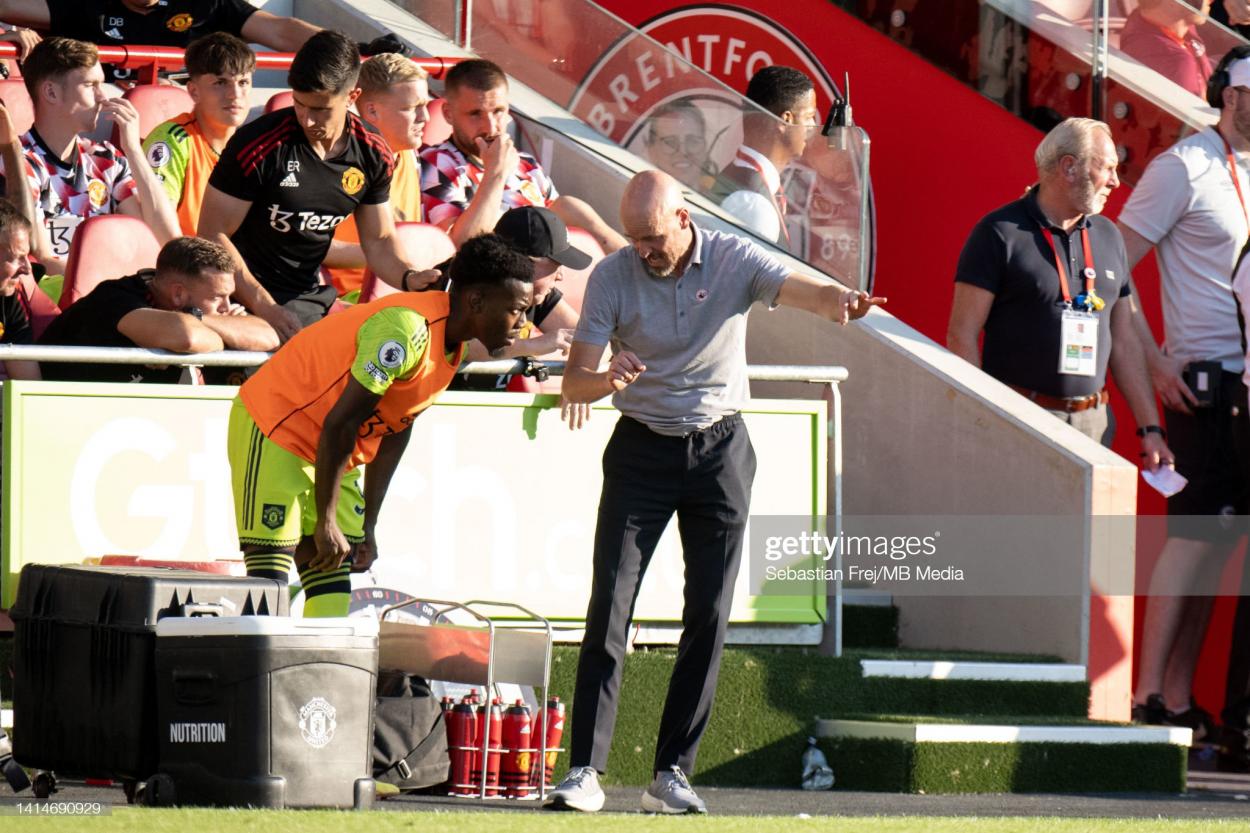 The trio have undoubted talents but Rashford and Sancho, particularly, have been well off the pace for some time. Guiding young talent is something that Ten Hag received acclaimed for at Ajax, and returning these two attackers to somewhere close to what they are capable of should be a priority.
4. Start on front foot
United have fell into both of their games so far, starting on the front foot against Liverpool should be an obvious aim. Given the lack of optimism around the club currently, it may be hard to try and take the game to Klopp's team but it's worth noting that Liverpool have conceded first in six successive Premier league games for the first time since 1997. Unfortunately for United, they have not lost any of them.
Nevertheless, making a strong start will be important for Ten Hag's team. United have conceded first in nine of their last 11 league games and on four of those occasions they have seen their goal breached within the opening 15 minutes.
A quick start by Liverpool will most likely set the scene for another dismal evening at Old Trafford for United. For Ten Hag's sake, it should be avoided.