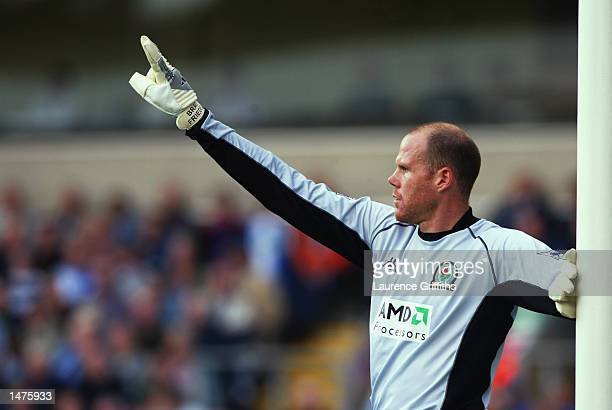 With 20 years of being a pro, and spells in Denmark, Turkey, USA and England - Brad Friedel has been a goalkeeping stalwart. 18 of those years were spent with the likes of Liverpool, Blackburn, Aston Villa and Spurs. The American was a constant in an ever-evolving Premier League, and racked up an astonishing 310 consecutive league appearances.
In response to exclusive questions for Vavel, "The Human Wall" spoke about what kept him coming back, his favourite current keepers, and his homeland's chances in this winter's World Cup in Qatar.
Goalkeeping is often dubbed the loneliest position on the pitch. It's not for the faint-hearted. You could be a hero or ultimately a zero. So, to not only keep yourself in the spotlight for so long but to do so at such a high standard, is something quite special.
In 2011, Brad Friedel became Aston Villa's oldest ever player. A year later, he repeated this feat in North London with Tottenham. The 6'3" stopper ended his career with 450 Premier League appearances - the most for any North or South American player. So, how did he do it? One factor is an unrelenting drive right from the very start.
"The highlight of my career was probably the time I got my work permit because we didn't have a professional league over here and it was hard to get a work permit. That's probably the biggest turning point in my career.
"I had good genes I guess because I didn't carry too many injuries in my career. As a goalkeeper, mentally if you want to keep playing then you can do. Edwin Van der Sar played into his 40s and Gianluigi Buffon is of course still playing. Many can play into their 40s if they really want to, you just have to keep yourself fit, a low body fat and generally look after yourself."
Although, of course, a solid professional outlook needs to be adopted with training and fitness - Friedel acknowledges the important aspect of injury. In comparison to outfield players, favour falls to the men between the sticks in terms of career length.
"It's the knee injuries, the hips and the shoulders that if you keep those at bay then you can carry on for long periods of times.
"We pound our bodies a little bit, but we don't have to run the kilometres that the outfield players do. It's more of short spurts and if you can endure those injuries and with more education on concussions nowadays, if you can stay clear of that as well then you can carry on well into your 40s at high levels."
Respecting the modern greats
There are so many great goalkeepers in modern football these days. The role, even in the time since Friedel donned the gloves, has grown to a different technical standard. Emphatically, he outlines his favourite goalkeepers in the Premier League amidst a plethora of high pedigree in the global game.
"The two in the Premier League that I love watching are Ederson and Alisson, I wouldn't want to be Brazil's coach having to choose between the two of them."
"It's very rare that I want to turn on a TV and watch how a goalkeeper plays with his feet but that's what happens when Manchester City play. Ederson can play as the 11th man as a defender at the back, and he has such confidence on the ball. But then he has such range on his passing as well.
"Alisson is a bit more traditional in a sense, he still takes the odd risk or two at his feet, but he's a little bit more of a traditional goalkeeper. He looks more like the English type with his shot stopping in comparison to Ederson. But they're both really fun to watch and both really good goalkeepers."
Honourable mentions extend further afield to Europe. Friedel's love for the game still seems undying as he casts his watchful eye on more number ones.
"Over the years, I've really liked watching Jan Oblak because he's been tremendous. Manuel Neuer goes without saying and I like what Courtois has done because he was a bit of a start-stop at Chelsea. Last season's run in the Champions League was second to none. He was tremendous in that competition.
"There's a lot of good goalkeepers out there, but in the Premier League, which is where I watch most of my football, I like watching those two. I always think something special is going to happen."
With the US Men's National Team, Friedel totted up 82 outings between 1992 and 2005. In that time as his country's fourth most capped goalie, he went to two World Cups. As the interview wraps up - he looks ahead to Qatar. The man dubbed "The Human Wall" by adoring US fans certainly knows where his allegiances lie - especially in the case of USA and England's group stage clash due for the 25th of November.
"I'll have no torn loyalty; I'll want the United States to win obviously but I'll want both England and the US to get out of the group if that's any consolation to English fans.
"I think of the two nations - England have the better chance to win the World Cup. But if we have all of our players fit, which looks touch and go ahead of the tournament, then we'll be difficult to play against for anybody."
*This interview is brought to you by OLBG. Please gamble responsibly. GamCare offer a free and confidential service for those who may require further support*