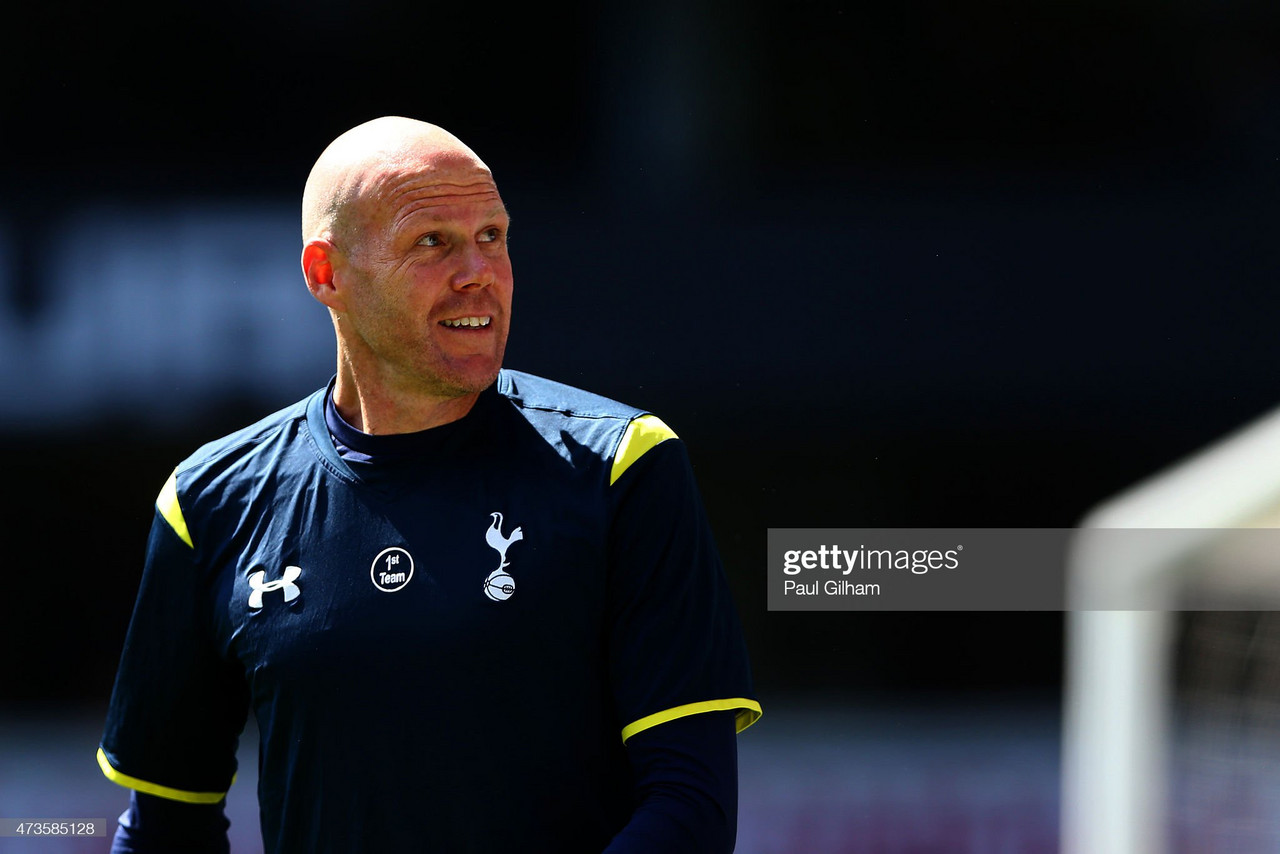 Still the record holder for most consecutive Premier League appearances with 310, Brad Friedel hung up his gloves in 2015 after a 21-year career.
The former United States international goalkeeper moved to England in 1997, joining Liverpool before spells with Blackburn Rovers, Aston Villa, and Tottenham Hotspur.
Friedel's professional career began with Danish side Brondby, where he never made an appearance before moving to Galatasaray, winning the Turkish Cup in his only season with the club.
He featured in the inaugural Major League Soccer campaign with Columbus Crew in 1996 after his move from Gala. In his second season, he won MLS Goalkeeper of the Year.
While at Blackburn, Friedel won more silverware, beating Spurs 2-1 in the 2002 League Cup Final and winning Man of the Match.
Rovers finished sixth and qualified for the UEFA Cup in 2003/03, seeing Friedel named in the PFA Team of the Year as he kept 15 clean sheets.
Friedel became the second Premier League goalkeeper to score after Peter Schmeichel when he equalised for Blackburn against Charlton Athletic in 2004, but the Addicks won 3-2.
The American went into management with USA's Under-19s in January 2016 before being named New England Revolution's head coach the following year. But he was sacked in May 2019 after 12 wins, 13 draws and 22 defeats from 47 games.
Now 51, Friedel has spoken to Betway about USA and Chelsea winger Christian Pulisic, Tottenham's Harry Kane, and the upcoming World Cup in Qatar.
Pulisic's lack of game-time
Chelsea signed Pulisic for £58 million in January 2019 from Bundesliga outfit Borussia Dortmund, who loaned him back for the remainder of the campaign.
In his first season at Stamford Bridge, he made 25 Premier League appearances, scoring nine goals and providing six assists under former boss Frank Lampard.
He became the first American to play in the UEFA Champions League final in 2021 as Thomas Tuchel's Chelsea beat Manchester City 1-0 in Porto.
The 24-year-old made 22 Premier League appearances the following season, scoring six and assisting two.
However, Pulisic's only league start this season came in Chelsea's 2-1 home win against West Ham United.
Speaking about the U.S.'s preparation for Qatar, Friedel said: "I think they have a really strong squad. The couple issues that I would see is how to make sure Christian Pulisic is fully fit, and that means match fitness, because he is not getting a lot of playing time at Chelsea. He is a really important player to us. I think it is crucial that he is in a really good frame of mind for the World Cup."
Friedel believes Tuchel's sacking could enhance Pulisic's playing time.
"From a United States perspective, I want him to play more, and I want him to do well in the World Cup," he said. "He may really benefit from Thomas Tuchel leaving, because things weren't going incredibly well on the playing front in terms of starts and minutes on the pitch.
"Again, I don't know what Graham Potter's views are of him, but he is a new head coach so he is going to give him a chance. I am sure of that at some stage."
Pulisic will miss Friday's game against Japan after sustaining an injury in training.
On former teammate Harry Kane
England skipper Kane is one of the greatest strikers in Premier League history, sitting third in the competition's record goalscorers chart with 189 goals.
The 29-year-old needs 72 more to break Alan Shearer's record and has scored six times this season.
But Man City's Erling Haaland already has 11 league goals, including two hat-tricks.
Haaland joined Pep Guardiola's side for £51.2M in the summer from Dortmund, where he scored 86 goals in 89 games.
When asked whether Kane is the best striker in the world after Haaland, Friedel said: "I don't know if you can say after Haaland, because Manchester City plays such a different style. If Kane were in City's team, you would have to think he would be up there around the 40-goal mark. Tottenham play such a different style, and Kane, year in and year out, has been magnificent.
"I don't know if I would say behind, I think you would definitely put him in the category of Haaland, of Lewandowski, and it is sort of in the eye of the beholder who is best. But he is superb, he really is. His finishing is so difficult for a goalkeeper to save. He puts a lot of power, a lot of whip, a lot of swerve on his shots, and they are very difficult to handle for a keeper."
Former England internationals David Beckham, Frank Lampard and Steven Gerrard played in the MLS before retiring, and Friedel believes Kane could do the same.
He said: "I'm not stirring anything up, I've never spoken to him about it, but I do know he does love American sports. Could I see him over here at some point? Yeah, I could. And I think with the way Daniel Levy does his business, if he ever does leave Tottenham, going somewhere where he is not going to compete with Tottenham is probably a destination that Daniel Levy would like him to go to. If he ever leaves. So yes, I could see him over here."
Eric Dier's World Cup chances
Kane's Tottenham and Three Lions teammate Eric Dier missed out on England's Euro 2020 squad as he struggled for form with Spurs under Jose Mourinho.
But an upturn in performances since Antonio Conte's arrival has seen Dier called up to Gareth Southgate's latest squad to face Italy and Germany.
Friedel thinks the 28-year-old is now in contention to start for England in Qatar.
"When he missed out on the last tournament with England, I know he was devastated," he said. "He knows between form and injuries last year he was probably just a little bit off.
"Eric is a great kid. He is a super athlete, a really good teammate, and a physical specimen. Off the field he is so nice, and on the field he can be so angry, and do the dirty work that defenders need to do. He is in a great vein of form right now, and I would assume that he would be right there for the starting XI for England."
Friedel, who played with Dier at Tottenham, continued: "I don't know of any defender who is playing better, it is just if Gareth Southgate sees someone that might be better in his system, or for what he wants to do against a particular opponent. But right now, I would think he has to be one of the first names on the team sheet."
England's right-back dilemma
Gareth Southgate has called up four right-backs for England's upcoming UEFA Nations League games, with Trent Alexander-Arnold, Reece James, Kyle Walker and Kieran Trippier making the squad.
Who starts could depend on Southgate's system, with Walker playing right centre-back in a back three in the past.
But Friedel believes Walker should be starting at right-back in Qatar.
He said: "He is the fastest human being I have ever played with. I was with him at Villa, I was with him at Tottenham. If you stood next to him, he is big, powerful, strong, good on the ball. When I tell you fast, you could take the fastest guy in the NFL, and that is Walker.
"He has jets. I saw something when they were doing FIFA - I've never played FIFA, by the way - and they were doing his speed, and one of his teammates said it was 84, and started laughing. His speed is 99! He is so fast, and powerful. By the way, every one of the names you mentioned are good players, but Kyle is above them all."
*This interview is provided by Betway – please gamble responsibly. If you or someone you know would like further information or support, GamCare provide a confidential service.