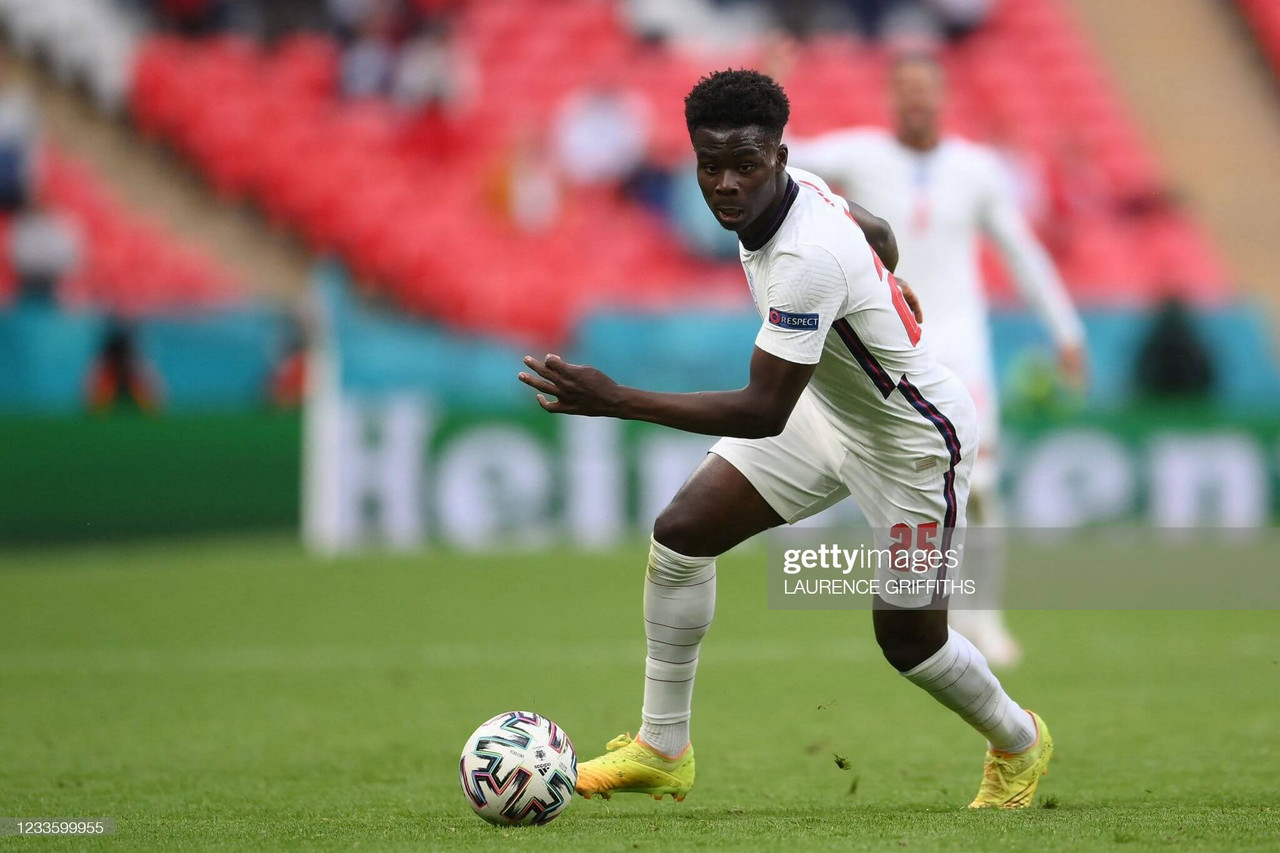 Gareth Southgate's hand may have been somewhat forced but the two attacking changes he made to England's starting line-up for the game against Czech Republic reaped rewards. Whether it was Bukayo Saka's sparkle or Jack Grealish's guile, England were much more progressive in the first half against the Czechs.
Barring a short 20-minute burst against Croatia in the opening group D game, Southgate's team have hardly set the pulse racing. In the main, their issues have stemmed from slow and ponderous build-up play and a disconnect in the final third of the pitch. The opening half-hour against Czech Republic saw England play brighter and on the front-foot, but there is still much to do.
International tournament football is not about trying to play the 'perfect' game, it is why coaches such as Pep Guardiola would most likely struggle with the nature of these quick-fire tournaments and minimal preparation times.
Rather, it is about taking advantage of the opportunities that arise in front of you. Mason Mount and Ben Chilwell being forced into self-isolation until next Monday is far from an opportunity arising, but it did allow Southgate to shuffle his pack which had become slightly stale.
The freedom that Grealish, Saka and Raheem Sterling were given behind Harry Kane was striking. Grealish started in the No 10 role before swapping with Sterling to the left, Saka remained on the right but was keen to dart both inside and out. This unpredictability is something Southgate should tap into. It allowed England to shift the Czech defence and test them for leaks.
A brief spell in the first half saw England's most dangerous period of the match: it encompassed a goal, Kane striking his first shot on target of the tournament, Sterling hitting the post and Grealish's frenetic pressing of any Czech player within his sights. This was Southgate's men in a more adventurous and attacking mood.
More assured, more purposeful
The goal had as much to do with Saka and Grealish than Sterling who scored it. Saka sent the initial ball over to Grealish and the Aston Villa captain conjured a fine left-footed chipped cross back towards Sterling at the far post for his header. This is how Southgate wants his team to play: eagerness to support, to offer an option and with pace too.
Grealish's willingness to always show for the ball highlights the 25-year-old's confidence in his own ability. He instinctively adds speed and cuteness to England's attacks. Likewise, Saka, who provided much-needed balance on the right side. If all of England's play comes down one flank then it is much easier for the opposition to defend.
Saka was given the nod ahead of Jadon Sancho and the Arsenal player is a composed character; so much so that only being told he would start on the morning before the game didn't faze him. It was Saka's run and braking of Czech lines that instigated the only goal of the contest.
When Arsenal played Slavia Prague in the Europa League this past season, Saka overwhelmed full-back Jan Boril so much that the Czech defender was substituted at halftime of the 4-0 defeat. Once more, Saka proved to be Boril's nemesis, and not even when the Czechs tried to double up on him could they protect the left side. There are few things defenders fear more than an attacker with pace charging at them with ball at feet.
A disappointment did come from England's inability to prolong their period of dominance over the Czechs. Similarly to the Croatia game, Southgate's side started well enough but soon dried up in terms of creativity. They will have to ensure they keep up the pace when they take on a better side in the round-of-16 match otherwise they could be punished for such a dramatic slackening off.
England's defensive shape
That said, England have been reasonably solid throughout their three games. They are yet to concede a goal. An element of pragmatism is often needed in tournament football and despite England's achilles heel supposedly being their defence, that has not come to the fore.
The back-four, which now not only consists of England's four best defenders but two effective and time-honoured partnerships built at club level, looks strong while Jordan Pickford and sitting midfielder Declan Rice have had good starts to the Euros.
Harry Maguire's first minutes of football since May 9 were welcomed and although it may have been harsh to drop Tyrone Mings after two solid displays as deputy, England need their best defender on the pitch. The Manchester United captain highlighted why Southgate rates him so much.
It was to Maguire who Kane, John Stones and Rice all looked for instructions at corners at both ends of the pitch. What's more, Maguire played a lovely pass for Kane which cut open the Czech defence and brought the England captain his first proper chance at goal in three games. Credit goes to Thomas Vlacik who prevented it from being his first goal at the tournament too.
As a whole, Kane also seemed to benefit from the shake-up behind him. Not only was he more involved in the play but also able to prioritise staying up top in his No 9 position. This, as with most other things that came from the one-goal victory, was encouraging for England but only now does the challenge begin with the knockouts.