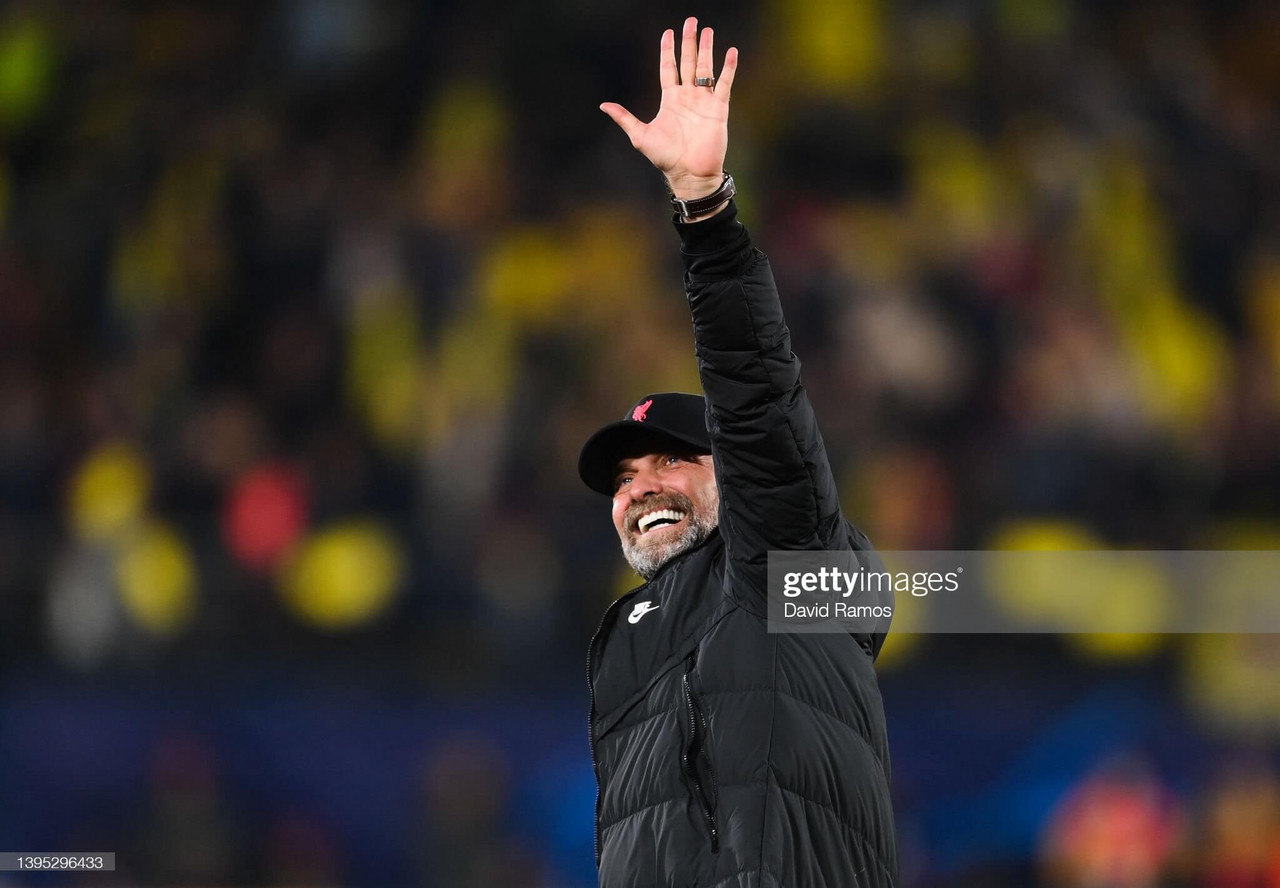 It was as the home supporters were unwrapping their half time bocadillos that Jurgen Klopp and his assistant Peter Krawietz were searching around in the away dressing room of Estadio de la Ceramica. What the Liverpool pair were looking for was examples of positive moments from Liverpool's first half display — but there weren't any.
Rather Villarreal had been by far the better team in the opening period and scored twice to not only give them a deserved lead in the game but also a discernible route back into the tie. With 45 minutes of this Champions League semi-final left, it was all level. Klopp had watched his team's first leg 2-0 lead get washed away with the incessant rainwater on Spain's east coast.
In truth, it could have been worse. "The whole world thought that the game was more 3-0 than 2-1," the Liverpool manager said. "We had 11 problems in the first half," he continued, eluding to each of his players. The whole showing from Liverpool was off. Passing, movement and control were all skew-whiff. The benching of captain Jordan Henderson was strange for such an important away trip in Europe.
Villarreal snapped into challenges and thrusted themselves upon their visitors; something which manager Unai Emery promised his team would do after a much more conservative showing at Anfield. The crowd, done up in ponchos and rain-hats, whipped up more of a storm and Liverpool were lucky to only concede Boulaye Dia's back post finish in the third minute and Francis Coquelin's header later in the half, both assisted by the impressive Etienne Capoue.
What's more, Alisson had been fortunate not to concede a penalty, with his reprieve coming from the judgement that Giovani Lo Celso instigated the contact and the Liverpool goalkeeper got a hand to the ball. But after numerous replays it was still inconclusive … and messy — in keeping with Liverpool's performance to that point.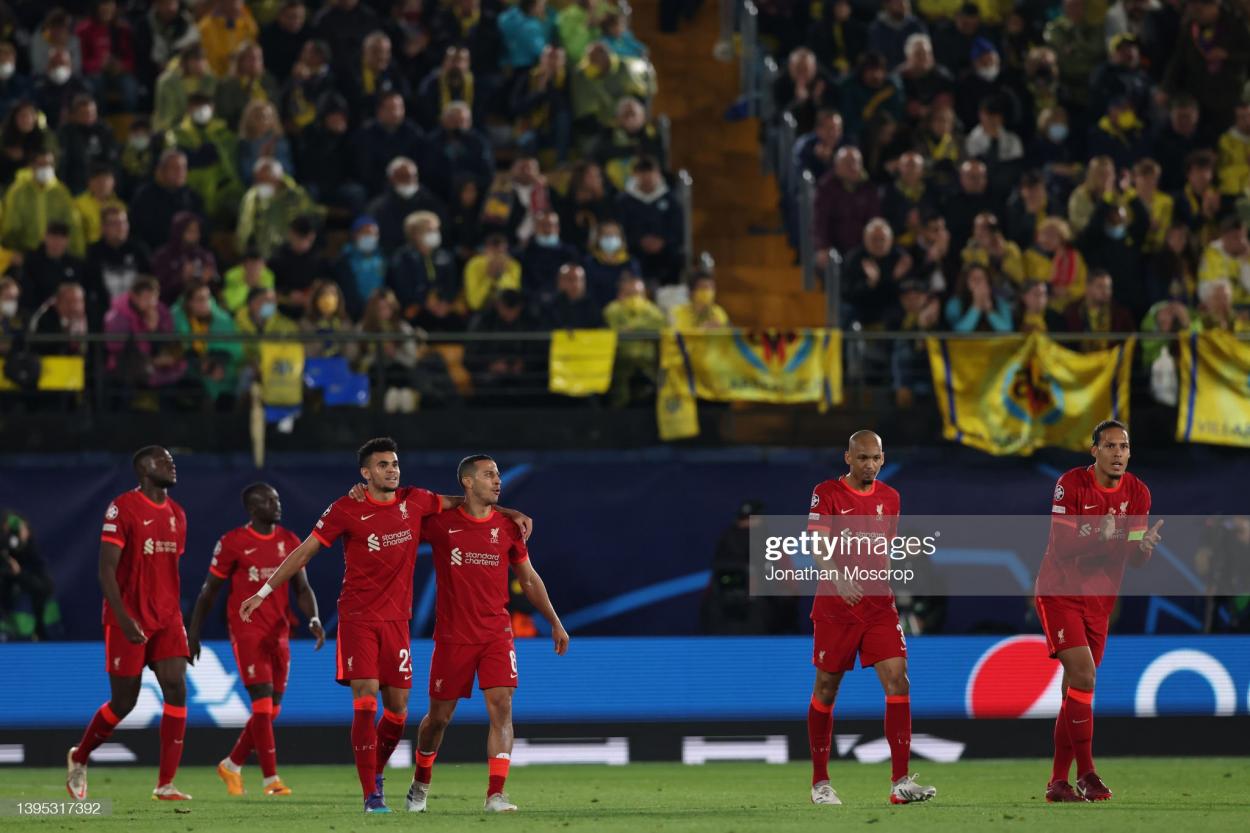 Apart from one promising counter that came to nothing, Klopp had little to praise his team for at the break. A reset was needed. He sent on Luis Diaz and his arrival flicked the switch which the visitors needed. From the very first minute after the interval, the Colombian's impact was evident. Suddenly Liverpool were running more and with greater purpose, their movement more cohesive. Very quickly Villarreal looked weary.
Soon enough the goals came too. Fabinho poked through Geronimo Rulli's legs, Diaz headed the ball through them too and Sadio Mane added a third to reestablish Liverpool's buffer on aggregate. "We turned and we were running with four or five players towards their last line," Klopp said of the difference between first half and second. "Honestly, when I saw we could turn with the ball and for the first time pass through their line, I knew we had a good chance turn it around."
Klopp highlighted Naby Keita's through-ball which launched Liverpool's first goal. It was a telling comment because Keita had started ahead of Henderson and struggled for large spells early on. But that was in part down to the lack of movement ahead of him and Villarreal's high press. "You give the ball there [to the forwards] and Villarreal win the challenge. We couldn't keep one ball in the front line the first half because of the wrong movements," Klopp said.
For a team as disciplined and able as Liverpool, often the difference between a good and bad period is whether they find their rhythm or not. Often it's the finer details which prove crucial in rediscovering such a groove.
That is why these two contrasting halves and the reset in between was so pronounced. Even after the most debilitating of 45 minutes, Liverpool still had the character and self-belief to find a way back. Such clarity of thought is why they are headed for Paris and the final on May 28.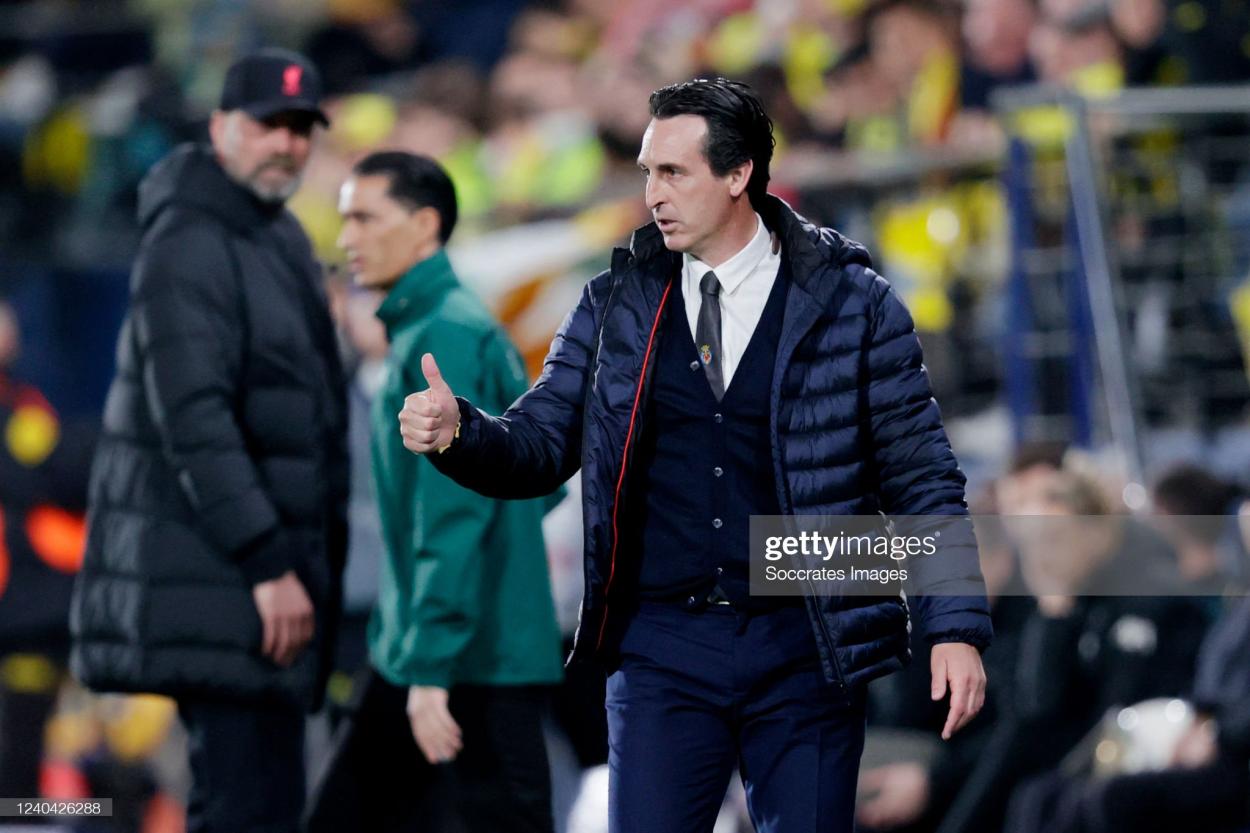 Diaz was rightly singled out. The January signing is a vital part of Liverpool's Quadruple quest, his form since joining from Porto has been immense, and if there was any doubt that he's a front-three starter then this cleared it up. "It wasn't that Luis was the solution," Klopp countered, "but it was that we moved more. The difference was what I was talking [to the players about] at half time.
"The first goal that we scored from Fabinho was a situation where he offered to run in an area where he never was before in the game. Just being in the half-space, offering that run in behind. We passed the ball through and he's a bit lucky with the finish but we had to break their lines."
They also broke Villarreal's lifeline. Emery's men faded as Liverpool regained control and Capoue's late dismissal for two bookable offences highlighted their growing fatigue. Still, the capacity crowd remained until the very end and thanked their team for a memorable European run; this was the first time that Villarreal had been knocked out of European competition across two seasons: they won last season's Europa League to qualify for this adventure at the top table in the first place.
They had served up shocks against Juventus in the last-16, Bayern Munich in the quarter-finals and also made Liverpool sweat here in the semi-final. Had it not been for Klopp's half-time reset, they might have managed the biggest of scalps.