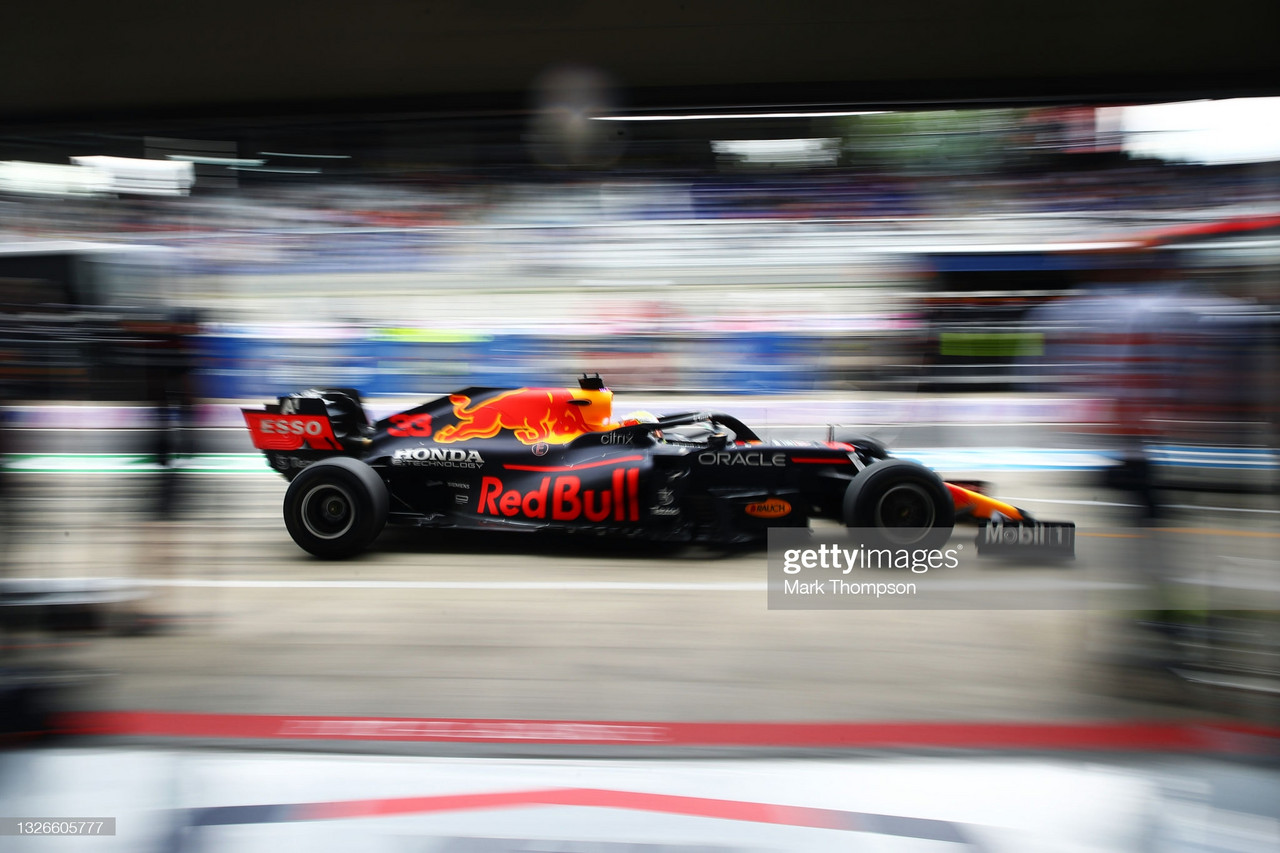 Verstappen as strong as ever
After nearly completing the most laps out of the field and keeping a few tenths between himself and the field, Max Verstappen has not appeared more strong in his F1 career at the top of the timesheet.
Ferrari had a great session after a relief race last weekend coming off the back of the disappointment of Paul Ricard. Managing to get both cars being the only cars within three-tenths of Verstappen will be a great insight to a good weekend ahead.
Behind the Ferraris was Valtteri Bottas who was determined to put in a good weekend-long performance after the struggles he had of last week after a spin in the pitlane and the lack of race pace.
In P5 was Yuki Tsunoda who, like Bottas, was determined to have a good weekend after the grid penalty that halted how good of a weekend he could have had.
The next three are on odd three all out of position in Kimi Raikkonen ahead of Lewis Hamilton and Sergio Perez all having a very strange first session with Raikkonen over-achieving early on.
Behind was Pierre Gasly ahead of Lando Norris and Esteban Ocon who placed a little behind where they would like to be for the weekend trying to solidly be inside the top 10 and not on the fringes.
Daniel Ricciardo has still not quite got the pace of Norris ahead of Lance Stroll who struggled and F2 championship leader Guanyu Zhou. A positive weekend that saw Sebastian Vettel just ahead of 2020 F2 driver Callum Ilott.
Mick Schumacher was the best of the back two teams ahead of the reserve for Williams Roy Nissany. Nissany putting in a very solid performance beating teammate for the session Nicholas Latifi.
Latifi struggled yet again not being near the pace that George Russell set last week with the only positive being ahead of Nikita Mazepin who once again had a spin in the morning session rounding up an intriguing weekend ahead.