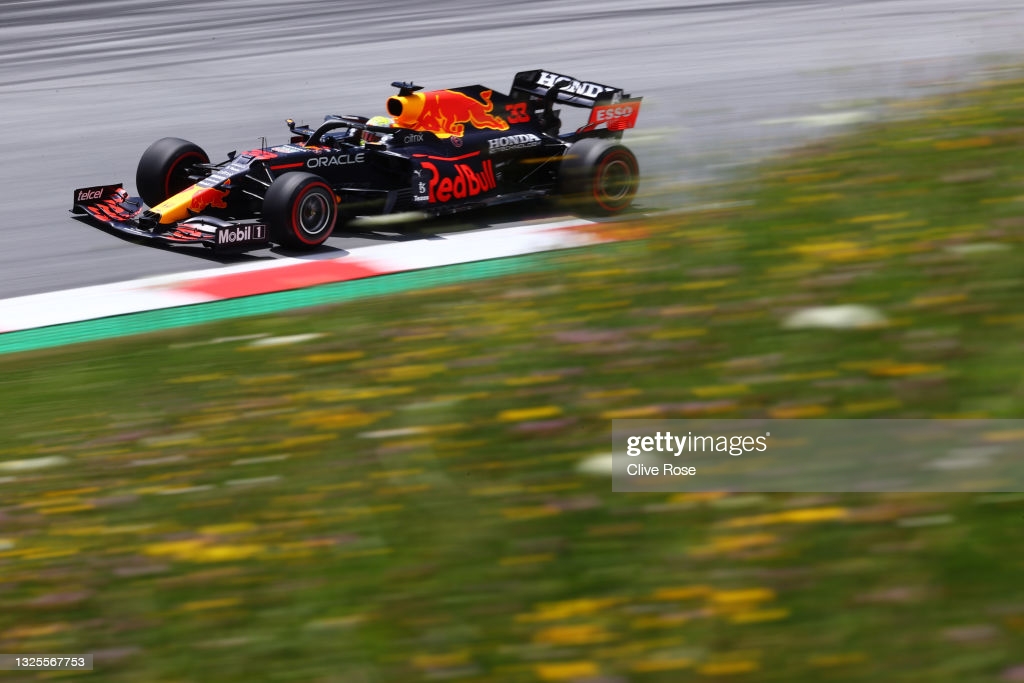 Max Verstappen took back to back poles and will start ahead of Lewis Hamilton for Sunday's Styrian Grand Prix.
Here is how the session unfolded.
Q1
It was a session full of traffic jams at turns nine and ten which ended with the two Haas cars occupying the final row on the grid. Mick Schumacher will start nineteenth and teammate Nikita Mazepin has twentieth.
Kimi Raikkonen will start from eighteenth in his Alfa Romeo, behind the Alpine of Esteban Ocon who will be disappointed with seventeenth.
Nicholas Latifi will start sixteenth missing out on a Q2 spot by 0.033 seconds.
It was Max Verstappen who set the early pace, fastest in Q1 with a 1:04:489, just half a tenth quicker than Valtteri Bottas in second. The field was closely packed together at the end of Q1 with less than a second between first and eighteenth.
Q2
There was huge disappointment for Daniel Ricciardo as he was knocked out of Q2 and will start thirteenth in what has been a below-par weekend for McLaren so far. Antonio Giovinazzi will start behind him in fifteenth.
Carlos Sainz will start from twelfth in his Ferrari behind the Williams of George Russell who missed out on a Q3 appearance by 0.008s.
Sergio Perez was fastest in the session with a 1:04:197, a tenth quicker than Lando Norris in second and Pierre Gasly another tenth back in third.
Q3
Max Verstappen took back-to-back poles and will start from the front of the grid on Sunday ahead of Lewis Hamilton and Lando Norris.
Sergio Perez will start from fourth ahead of Valterri Bottas who will start fifth when his penalty for dangerous driving in the pit lane during FP2 is applied.
The two Alpha Tauri's were separated by Charles Leclerc in seventh, with Gasly sixth and Tsunoda eighth.
Fernando Alonso and Lance Stroll will occupy ninth and tenth.
Here is the grid for Sunday's race:
1. Max Verstappen
2. Lewis Hamilton
3. Lando Norris
4. Sergio Perez
5. Valtteri Bottas (penalty applied)
6. Pierre Gasly
7. Charles Leclerc
8. Yuki Tsunoda
9. Fernando Alonso
10. Lance Stroll
11. George Russell
12. Carlos Sainz
13. Daniel Ricciardo
14. Sebastian Vettel
15. Antonio Giovinazzi
16. Nicholas Latifi
17. Esteban Ocon
18. Kimi Raikkonen
19. Mick Schumacher
20. Nikita Mazepin