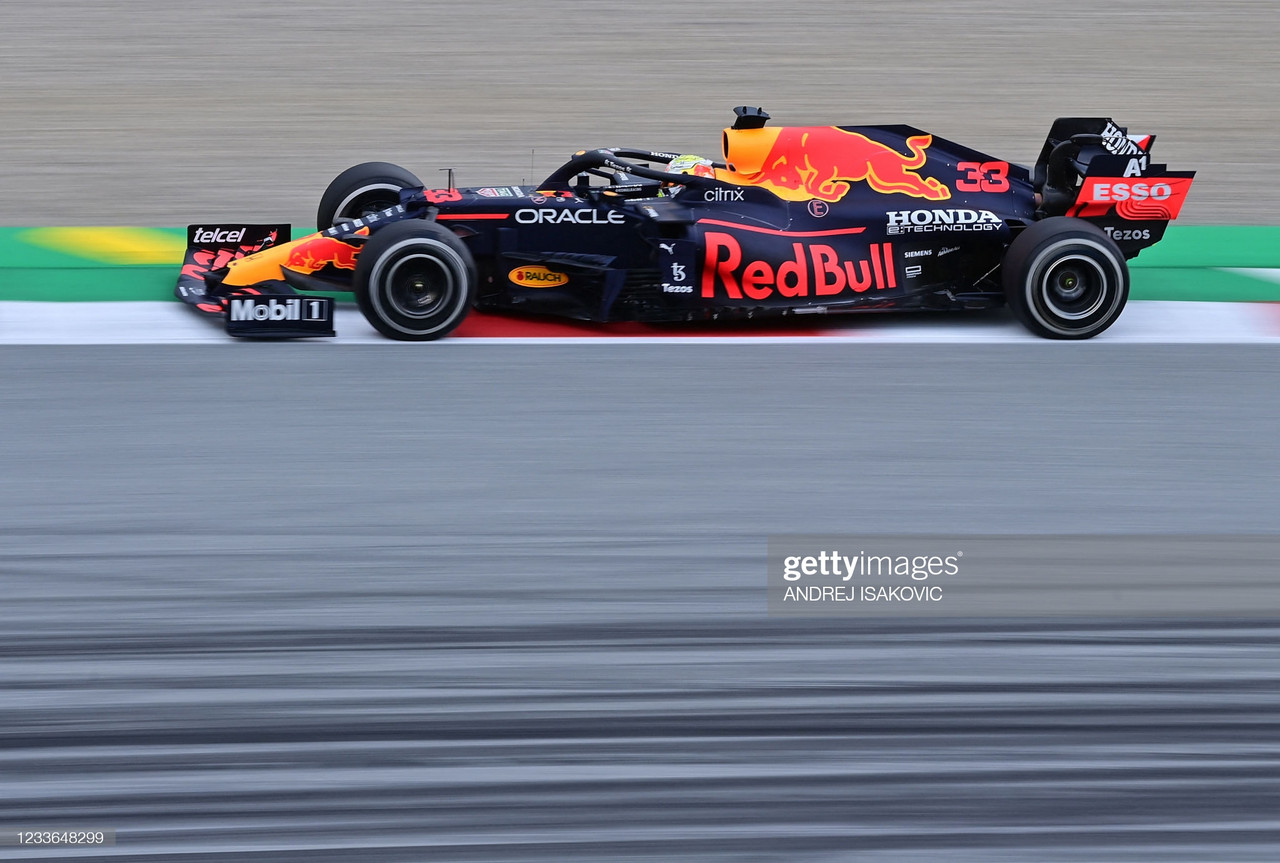 Max Verstappen was quickest in Free Practice Two for this weekend's Styrian Grand Prix. The session was however overshadowed by a bizarre spin from Valtteri Bottas in the pit-lane.
As he did in the first practice session, Verstappen topped the timesheets, three-tenths quicker than Daniel Ricciardo in second and Esteban Ocon in third. Championship rival Sir Lewis Hamilton was close behind in P4.
You spin me right round…
The most dramatic and shocking moment of the afternoon session was the sight of Bottas spinning his Mercedes in the pit-lane. The Finn came in for a routine practice stop, and as he exited his box, he lost the rear end on the slippery painted concrete.
The resulting spin only narrowly avoiding members of McLaren's pit-crew, but thankfully no harm was done. Speaking afterwards, Bottas claimed that he and team were: "Trying something new," when it came to warming up the tyres. He has now been summoned to the stewards to explain the incident.
He wasn't however the only one to go for a spin during the session. Turn 5 caught out a couple of drivers, including Carlos Sainz Jr., who spun his Ferrari in a near-identical manner to the Sergio Perez spin in FP1. Nikita Mazepin also ended up in the gravel as he pushed his Haas to the limit.
Alpine at ease in the Austrian hills
But today unquestionably belonged to Verstappen. The championship leader continued his great form, much to the delight of his Red Bull team, who are racing at their home circuit.
The surprise of the session had to be Alpine, with Ocon finishing third and Fernando Alonso in P5. The French team are looking the quickest they have been all season and if this can be maintained through Saturday and Sunday, they will be right back in the best of the rest battle.
It was an incredibly close session for all involved, the top 14 drivers separated by less than a second. William's Nicholas Latifi pulled up the rear of those involved, 2.2 seconds off Verstappen's best time.
Delayed rain
Almost the entire grid headed out onto the track straightaway, as dark clouds loomed ominously over the Red Bull Ring, and the threat of rain intensified. Only Pierre Gasly, who finished an impressive second in FP1, did not make an appearance, after his AlphaTauri suffered power unit issues.
But in the end the rain never came, with drivers still setting quick lap times right at the very end of the session. While they will be thankful for the extra dry running, there is moderate of chance of showers for both qualifying and the race, and some rain today would have provided them with the chance to test themselves in wet conditions.