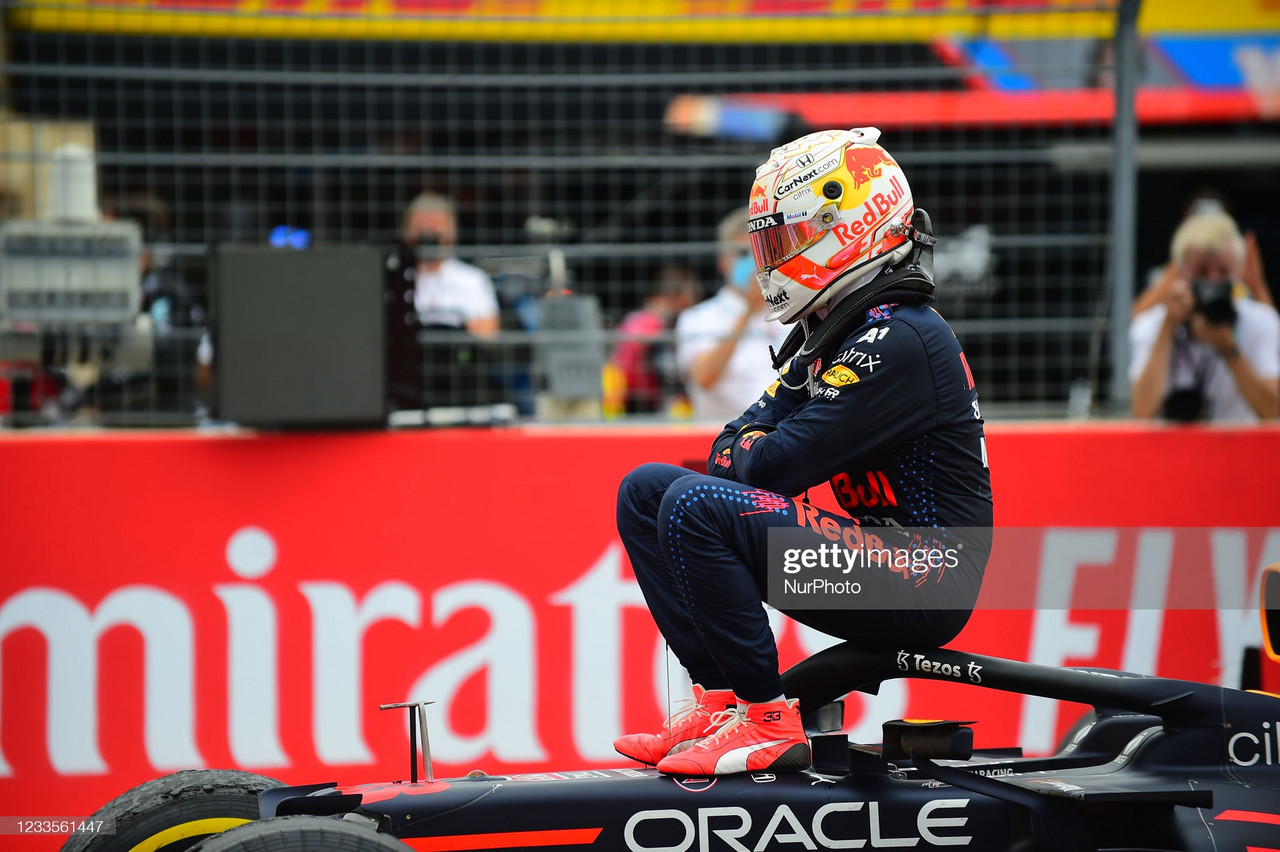 After the exciting French Grand Prix that we experienced yesterday, here are the five talking points that we all woke up to.
1. Max Verstappen vs Sir Lewis Hamilton
It has been a while since Paul Ricard brought us an exciting race but it can be agreed that the battle for the championship between Red Bull's Max Verstappen and Mercedes' Sir Lewis Hamilton is making each race even more exciting.
The Dutchman is determined to become the youngest ever Formula One driver to win the championship and the fact that he would be doing it against a seven-time world champion, motivates him even more.
The 23-year old has presented a real threat to Mercedes and this year, he could be the one who ends their dominance in the Championship.
2. Sergio Perez breaking the second driver's curse
Would Sergio Perez be able to handle the pressure of the second driver's seat at Red Bull, a team that is determined to help Max Verstappen reach the title in any way?
Daniel Ricciardo eventually left to join Renault in 2019. Then Pierre Gasly came along but could not keep up with the pressure and was demoted to the Alpha Tauri seat as he got replaced by Alex Albon.
The Thai driver also found it difficult to live up to the team's expectations and found himself dropped. On the contrary, Sergio Perez is showing how experienced he is in Formula One.
Perez is used to trying to push his car more to the limits, considering that he used to race in a midfield leveled car. He is more mature and is able to accept that things do not always go his way.
So the experience and mindset that Perez has obtained throughout his years with Sauber, McLaren, Force India, and Racing Point, could be what is actually helping him to maintain consistency in a seat that is known to be cursed.
3. Mick Schumacher in Q2 for the first time
For the first time ever in his Formula One career, rookie Mick Schumacher made it to Q2. Unfortunately, he was not able to compete in that session as he crashed and caused a red flag at the end of Q1, causing the German to start in 15th place on the grid.
Considering the fact that Haas has not been having their best of seasons, as they have also been having trouble with Nikita Mazepin who has been involved in several spins and crashes, the whole team will be motivated by the pace shown at Paul Ricard.
The team is well aware that they will not be seeing many points added to their name in the Championship, but the fact that the rookie was able to push the car to reach Q2 amongst the Williams and Alfa Romeo who are both performing better than previous seasons, is a huge step for the team and the driver.
When previously speaking to the media, Schumacher had pointed out that getting to Q2 would be considered a win for Haas, as he said, "I see no reason why we shouldn't be optimistic about throughout the season to be able to, hopefully at some point, to go into Q2."
4. George Russell satisfied with the 12th place finish
The Englishman has been trying to score his first point with Williams in Formula One for a while now, but his best result has been that of the Tuscan Grand Prix last year in which he finished 11th.
During yesterday's race, the 23-year old managed his best finish so far this season, as an early pit stop, saw him climb up to 12th place, which is a great result for Williams who has been struggling in the past few years.
Russell has been trying to push the car to its limits and has been obtaining better results in qualifying to help the team start in a better position on Sunday.
When talking about yesterday's race, Russell said, "It was a really great race from within. I managed to do a couple of great overtakes and I did a really nice one with Tsunoda at the end which for us, finishing ahead of these cars, the Alfas, Ocon and overtaking Tsunoda on track and finishing 12th on merit, I would go as far as saying that is probably our best ever race together."
5. Daniel Ricciardo obtaining a better result
The Australian has been struggling to get used to the McLaren, which is powered by Mercedes and has not been living up to the expectations that everyone set for him at the start of the year. Considering that he is competing in a better car than last year's Renault, it would have been expected for him to at least obtain a podium, but so far his best finish this season was that of the sixth, which he achieved in Spain, Italy and yesterday in France.
It was a tough race for the 31-year old who had to challenge Ferrari and Gasly throughout but eventually, he and his teammate, Lando Norris, managed to obtain some points for the team leaving them in third place with 110 points in the constructors' championship.
As he told Formula One, "It was fun - battled, fought, talked some smack, elbows out and then had to hold off a fast-charging Gasly and Alonso at the end".
"I'm happy just to have had a fun Sunday with some battles and all of it, so came home with some good points for the team - they're obviously stoked, fifth and sixth - so good day for us considering where we started, and I guess where some of our rivals ended it was a big one".
"So this car will feel like home and I think today it started to feel a little more like home - and the next two coming up are hopefully fun ones as well, with some good moves, battles - and it's nice seeing the others suffer a little bit more than us as well."