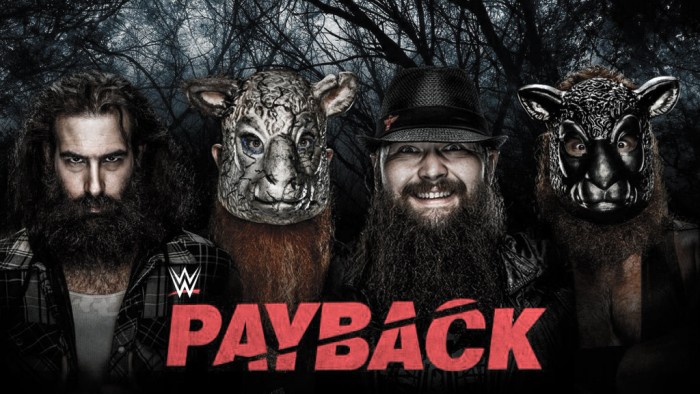 Overall a very fun show that certainly delivered what fans had hoped for, there is plenty of potential moving forward with Finn Balor's shadow certainly looming and AJ Styles set to get another shot at the title, I've been Matthew Wilkinson and I hope you have enjoyed following along tonight. Thank you and goodnight.
Backstage it is announced that AJ Styles will get a rematch at Extreme Rules against Roman Reigns in an Extreme Rules match.
It took a while to get going with all the stop and start action that was only used to help push the McMahons but once it got going, both men put on a great match with some incredible nearfalls.
Reigns avoids the forearm and hits a huge spear to defend the title and it's all over.
Reigns flies over the top rope and takes out everyone other than Styles who hits the forerarm again! then a 450 splash and Reigns kicks out! Amazing.
Reigns pushes Styles from the top rope and he takes out all four men. Everyone is down.
Now here come the Usos to even things up.
Styles hits the Phenomonal Forearm and Reigns gets his foot on the rope, unbelievable near count.
The answer is yes, here come Anderson and Gallows who beat down on Reigns. Boot of Doom hit.
Another Superman Punch by Reigns and he is setting up for the Spear.... interference time?
Styles goes for the phenomenal forearm but gets caught with a huge Superman Punch and Styles kicks out just in time!
Styles now hits a big knee to the back and the tide has turned, when will Anderson and Gallows appear?
To be clear, the match has restarted... for a THIRD time. Reigns is dominating Styles all over the outside of the ring.
Now Steph claims the match is NODQ. This hasn't worked in my opinion, the focus is on the McMahons and not the two men in the ring.
What is happening here. A low blow from Reigns and Styles now wins by DQ.
AJ heads to the top rope, 450 splash attempted but Reigns has his knees up and AJ kicks out at 2 and a half.
Here comes the moneyyyyyyyy! Shane claims that in the New Era matches don't end that way, the match restarts with no count outs.
Styles wins by count out?
Well...
WOW! The Phenomenal Forearm from the top rope sends Reigns crashing through the announce table, amazing move right there.
Calf Crusher is locked in but Reigns forces the break, we are starting to pick up the pace now.
Reigns goes for a Superman Punch and is met with a huge kick from Styles, great move has rocked the champ.
Huge clothesline by Reigns!
AJ invites Roman outside the ring and his return see's Styles take control, but a huge shoulder tackle sent the challenger out of the ring.
Slow start as both men try to feel each other out, a deep arm drag sends Reigns to the outside and he regroups.
The main event is underway!
Loud, loud boo's for Roman Reigns, but what's new with that?
The biggest match of AJ Styles' career is upon us, no matter what happens here, he deserves this moment.
Enzo Update: Amore has been treated for a CONCUSSION. Apparently that is all, he is very lucky but that is GREAT NEWS.
The WWE has done a great job of building this one so hopefully both men bring their A games with what is guaranteed to be a hot crowd.
Plenty of time for this one to run, will we see Finn Balor?
It's main event time- Roman Reigns - AJ Styles for the WWE WorldHeavyweight Championship is coming up next!
A very under whelming decision. Two strange choices in a row after the screwjob and the Raw control, time for Payback to get back on track.
Vince decides that both Shane and Stephanie will run Raw together, this is either going to work well or fall flat on its face.
Stephanie claims business isn't run by popularity.
Shane reveals he left because his voice wasn't being heard 7 years ago.
Great ovation for Shane O
Here comes the money... Shane McMahon is here, which way will Vince lean?
Vince calls the fans in Chicago animals, there is nobody better on the microphone at getting heel heat.
Out comes Stephanie McMahon, interestingly.. without Triple H
Vince embraces the chants and just like that... they die.
Vince McMahon arrives, and que the CM Punk chants...
Why did the WWE just replicate the screwjob? Just because Bret Hart is at ringside? Two women are putting on an amazing match and they chose to make that decision, talk about pushing the women's division. One step forwards, two steps back.
They did the screwjob and both Nattie and Bret hit the sharpshooter on the Flairs.
Charlotte makes the ropes to break up thehold, but the champion has done the damage and is in control, as she locks in the Sharpshooter and the bell rings...
Figure 4 is locked in but Natalya is still refusing and she reverses!
Charlotte hits the moonsault from the top rope and again Natalya kicks out, the challenger showing amazing heart here to stay in this.
Natural Selection hit, but Nattie kicks out again and now the champ hits her with several forearms in anger.
Huge boot from Charlotte but Nattie kicks out to keep herself in this one, again another great match.
Charlotte goes to the top rope and Natalya pushes the champion, sending her flying into the ringside area.
Great reversal by Natalya, but her armbar is broken up as Charlotte reaches the ropes with her legs.
Charlotte hitting some vicious chops, but Nattie reverses and hits some of her own before hitting a German Suplex that Brock Lesnar would be proud of.
The champion is in charge so far, with the Nature Boy smiling with approval.
Natalya fully deserves this moment, one of the hardest working people in the company and one of the most talented too. Their battles in NXT were fantastic and this should be no different.
Here comes Natalya with the one and only Bret Hart! It's great to see the Hitman back on his feet after his battle with cancer.
Two of the very best women's wrestlers on the planet in action next, you can't beat it.
Women's Championship time now as Charlotte makes her way to the ring, looking fantastic with Ric Flair being well Ric Flair in all his dancing glory, if you're into that.
AJ Styles is backstage and claims he will become the champion - ALL BY HIMSELF. He doesn't want Gallows or Anderson to interfere, something to remember...
Ambrose wins! That's not a typo, he has finally been given a win on the big stag at a ppv, great match which shows Jericho has still got what it takes to put guys over in a good way.
Dirty Deeds!
Lionsault attempt- FAILED (surprise)
Jericho is just slapping Ambrose, he returns with some huge chops only to get hit with an elbow.
That was just a joke, but i'm sure people will be claiming "The Attitude era is back"
The veteran is busted open, it's the 'New Era' remember folks.
The Walls of Jericho are locked in again!
Both men are working really hard here to put on a great match, two of the best hands in the company.
Ambrose goes to the top rope and Jericho joins him, he falls and lands face first onto the mat before falling outside. Reversal and Ambrose finally hits the elbow from the top rope- kick out!
Yet we got some classic Jericho "Stupid Idiot" which everyone should enjoy, at least I do.
The answer was yes....
Ambrose get's launched into the timekeepers area by Jericho, a unique spot there. Ambrose is going to make it just in time for 10 isn't he...
Jericho get's thrown to the outside and Ambrose dives through the ropes to take him out, now he is destroying the announce table.What does he have planned?
Ambrose goes to the high rope district and gets caught, it's Walls of Jericho time, will he tap?
Jericho goes for the running bulldog but the Lunatic Fringe sends him flying into the corner, and now he hits chop after chop as he looks to get some momentum.
Duel Ambrose and Y2J chants as the crowd are split on who they want to win here. Jericho mocking the fans should help that one sway, that's a veteran move right there.
Y2J runs to the referee and holds on to him before hitting Ambrose with an elbow, the veteran is back in control with dirty tactics.
Jericho goes to the outside looking to regroup only to be chased around the ring by Ambrose who hits a clothesline upon their return to the ring.
Enzo Update: He is undergoing testing and is able to move his arms and his legs and communicate.
Here comes everyone's favorite dad, Chris Jericho.
We move onto yet another solid match on paper- Chris Jericho - Dean Ambrose, this has been a great show so far.
Looks like we may have a Fatal Fourway in the near future, which would certainly be a great match. It's good to see the WWE making the title a major belt again.
Cesaro hits the Neutralizer on Miz and is then hit with a superkick from Owens before hitting Zayn with a Pop Up Powerbomb. KO is stood tall with the title, very interesting.
Cesaro locks in the crossface, Miz taps but the referee is distracted by Owens and Zayn. Cesaro goes to take out both men and Miz gets a roll up with the tights to win the match.
Sami Zayn is back! He goes straight for Owens and they begin to brawl as Cesaro starts the swing in the middle of the ring.
Miz sends Cesaro bad shoulder first into the ring post and then hits a Skull Crushing Finale and Cesaro kicks out!
Huge uppercut by Cesaro after throwing him into the air, but Miz gets his foot on the ropes to ensure the match continues.
Suplex over the ropes from the top rope by Cesaro but he can only get a 2 count.
Time for Miz to taste some uppercuts, 14 in a row....followed by a massive dropkick, the challenger is on a role here.
Huge power from Cesaro as he hits a vertical suplex in what has been a rather slow match so far.
Kevin Owens on commentary has been amazing so far.
Cesaro looks to pull Miz over the top rope but Maryse grabs his legs, and here comes the onslaught from the champ.
Plenty of Cesaro Section signs in the crowd as he starts the match in dominant fashion. What a moment it would be if he could win here.
It's time for the next chapionship bout as The Miz defends against Cesaro. We have Maryse at ringside and Owens on commentary, they will certainly make life tough for the Swiss Superman.
KO states he will be aiming to get back his Intercontinental Championship and he will be sticking around on commentary for the it, before making Saxton sit on a normal chair not the commentator's chairs, will he cost Cesaro?
Owens claims he has put to rest the feud as he has proved he is the better man.
He is demanding Byron to ask him questions, an amazing heel is growing here.
The match finishes and and Owens throws Zayn out of the ring asif he was trash. He is now demanding Byron Saxton enters the ring with a microphone.
Kevin Owens beats Sami Zayn after an amazing match up, good luck following that tonight....
Big superkick and Pop Up Powerbomb and this is over!
Sami hits his DDT after running through the second rope in the corner, that is an amazing move every time he hits it.
Backdrop to Owens and he hits the outside of the apron hard.
Owens attempts a pop uup powerbomb again, but yet again Zayn reverse's and goes for a roll-up before a kick out, this has been fast paced from the get go and the fans are loving it.
Two Cannonballs in a row a Owens goes for a pop up powerbomb before Zayn reverses with a dropkick, followed by two more reversals and both men are down, excellent match so far.
KO goes top rope and hits a huge Frog Splash... kick out at 2 and a half.
Another Blue Thunder Bomb and another kick out before the volume is muted as Zayn appeared to be saying some very non PG words, tut tut...
Blue Thunder Bomb is hit! Kick out just in time from Owens to stay in the match.
Huge clothesline from the Underdog from the Underground, this has been back and forth so far and very fast paced.
Owens bounces Zayn off the ropes and then hits a senton, great set of moves from KO.
Back to the match and Owens just booted Zayn flush in the face.
Update: Good news regarding Enzo Amore who is talking and on his way to hospital, hopefully we have more updates to come.
Zayn whips KO into the barricade and it's clear this one will be physical.
Here we go, we get things started with both men throwing fists at each other, before Zayn tosses Owens out of the ring before jumping over the top ropes to take him out. What a start!
This is my most anticipated match of the night, such high hopes for this one and after that start Payback needs this to live up to them to kick it off in style.
Moving on from that shocking start, Owens will take on his bitter nemesis Sami Zayn now. Cole claims Amore suffered "Serious injuries," really sad news.
We didn't get told who won the tag team match either, but I would presume The Vaudevillians, especially if Amore is seriously injured, again we wish him all the best.
Not the start we expected from Payback but anything can happen in wrestling folks! On the bright side, Kevin Owens will face Sami Zayn next and they will likely get more time, every cloud...
The match is over due to what appears to be a serious injury to Enzo Amore, it looked like a really nasty collision, let's hope this is not too serious as he get's stretchered out.
Gotch sends Amore flying into the rope and the doctor is at ringside as this match has come to a halt, a stretcher is here and this one is over.
Cass tosses Amore into Aiden English, but double knee's to the face takes out the trash talker, as New Day enjoy pizza at ringside.
New Day are taking pictures at ringside sat on bean bags, not many teams could get away with that.
Back and forth action so far in the finals of the tag team tournament, who will progress to face New Day, let us know via Twitter.
Enzo is brilliant on the microphone, I am ready for him to interact with New Day in the future, very ready.
Enzo Amore is here in Star Wars gear! What a reaction for him and Big Cass, these guys are so over... and you can't teach that!
We will start things with the #1 Contenders match between The Vaudevillians and Enzo Amore & Colin Cassaday.
Xavier Woods mentions Beyonce and her new album, saying he is available, comedy genius.
New Day welcome us to Payback
Here we go, time for the main show and we start with... THE NEW DAY! You can't be sour about that, what a reaction.
Kalisto remains the United States Championship after a very fun and entertaining match.
Military Press Slam from the top rope, but it's a Salido Del Sol after Ryback misses a top rop splash and the champion retains!
Two and a half for Ryback following a big powerbomb.
The momentum is swinging in the champions favor here. Despite the lack of storyline these two men can put on great matches.
Another massive DDT as Kalisto jumps from the turnbuckle, hitting it on the outside of the apron, wow!
Huge DDT by the Champion, Kalisto is so entertaining to watch, there is nobody else like him on the current roster.
Someone in the crowd has a sign that is simply an old picture of Brock Lesnar's head.... interesting.
Kalisto sends the Big Guy out of the ring and flies out of the ring not once but twice! The second time looked like it very nearly botched.
Goldberg chants are being aimed at the challenger who begins using his strength early on, bouncing Kalisto off the mat.
Ryback mocks Cm Punk's old entrance, gaining even more heat from Punks home state crowd.
Huge boos for Ryback!
United States Championship is on the line now as we have a rematch from WrestleMania, with the title being defended in the pre-show for the third time in a row.
Zayn he would never say never about trusting Owens again in the future and states he doesn't regret anything about their friendship as the reason they are here today is because of how it went down.
Sami Zayn is now answering some fans questions and claims his biggest inspiration was Bret Hart.... who happens to be on the card tonight, coincidence huh?
This video package for the Sami Zayn/Kevin Owens feud is excellent, I really can't wait for this match it should be phenomenal if given enough time.
We have a plug for all the upcoming Network shows and events, they do a great job of plugging it.
Don't forget you can interact with us on Twitter- @Vavel_Wrestling
The commentator's play up the fact that Corbin wasted too much time and is made to pay, the roll-up of death that the WWE loves to use so much in play here. Looks like this feud isn't over just yet ....
Roll-up! Ziggler wins.
Corbin launches Dolph into the ring post, great spot!
Huge boot by Corbin after Ziggler jumps from the steps. Using someone like Ziggler was smart as he can sell Corbin's moves brilliantly.
Ziggler hits the Famouser but can only get a 2 count as Corbin kicks out.
The former World Champion attempts to hit some offense but a huge Irish whip puts the former NXT star back in charge as he works the neck.
Both men displaying new ring gear tonight, I wonder how many people will complain about Ziggler's gear? I think it looks pretty good, as does Corbin's.
It's all Corbin in the early going's using his size and strength to his advantage.
It's been a physical battle so far in the feud and this should be no different.
Time for our first match of the night and it's Corbin taking on Ziggler, surely the Lone Wolf gets his first singles victory on ppv here?
They now discuss fans booing Reigns and claim it makes him ready to be the guy. They do know they are in Chicago right? The boos will be deafening tonight.
The panel are now discussing the main event, surely they should talk about this match last to build the interest? Apparently not...
Breaking News: Baron Corbin - Dolph Ziggler has been moved to the kick off show. Not great news for Corbin who deserves better after the excellent start he's made to the main roster.
Booker T believes Jericho doesn't respect Ambrose and Renee Young picks Y2J to win! Where is your loyalty Renee?
This is a great package building up the match between Chris Jericho and Dean Ambrose, both men have done a fantastic job in setting this up and I can't wait to see them face off tonight.
King claims Shane has been waiting for Vince to die, you have to love heel Lawler, it's great to see him back to his best.
The Pre-Show panel begins looking at who Vince McMahon will choose to be in charge of Raw,Corey Graves eludes to the fact that Undertaker won at WrestleMania.
We start with the Kick Off show which will feature the United States Championship match between Kalisto and Ryback.
Here we go then, Payback 2016 is about the begin.
Will we see Finn Balor? Who will Vince McMahon put in charge of RAW? There are plenty of questions heading into Payback, so be sure to follow along as we find out the answers.
Tonight's main event certainly has everyone's interest as there are just so many possibilities that could come from this match, even if it's extremely unlikely that Roman Reigns will drop his belt. The real story here is regarding Karl Anderson and Luke Gallows who are bound to show up at some stage. They have been causing chaos ever since they debuted and haven't stopped being a pain to Reigns and his family, but the fact that AJ Styles insists he is not the one pulling the strings is what makes this interesting. Could we see the debut of Finn Balor? The former NXT Champion has a history with his former Bullet Club members and I am predicting he will appear and cost Styles the match, setting up what could be an amazing angle for the summer. The fact that there is so much potential here makes this one of the most exciting main events in a long time, and should bring the night to a close in a dramatic and entertaining fashion.
WWE World Heavyweight Championship match: Roman Reigns (c) - AJ Styles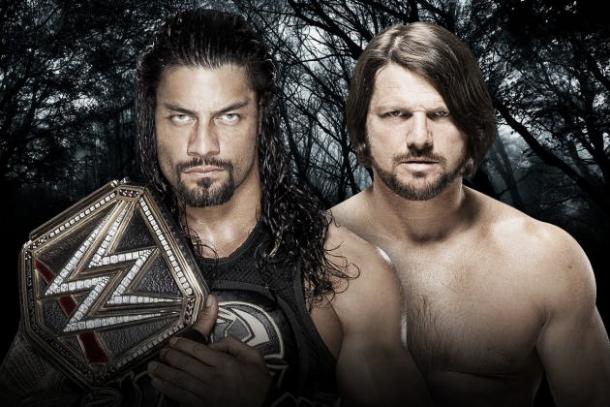 This is any wrestling fans absolute dream, mine included. To see two of the sports very best facing each other is always a treat, but when it is two men who have wrestler around the world together as best friends for over 15 years to finally be competing on the big stage against each other, it means even more. This feud has been ongoing ever since Kevin Owens debuted in NXT and likely will continue on after this, yet it never gets old or boring and both men continue to find ways of keeping the fans interest. Having been stabbed in the back by his former friend, Sami Zayn is out for revenge, whilst Owens jealously certainly has been getting the better of him. This is sure to be a physical encounter, but is my pick to be the match of the night.
Kevin Owens - Sami Zayn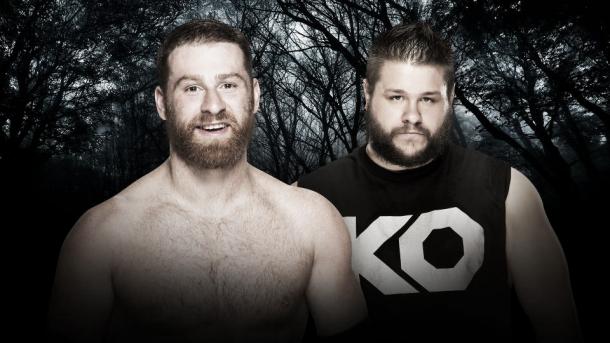 Two of WWE's very best superstars facing off one on one, what is not to like? Ever since his latest return to the company, Chris Jericho has been at his very best and now back in his heel persona Jericho once again feels very fresh, despite being one of the only former Attitude Era stars still competing at this level. Dean Ambrose is arguably the most popular wrestler on the entire roster right now and is in a desperate need to win a major match at a special event and tonight should be that night in this authors opinion.
Dean Ambrose - Chris Jericho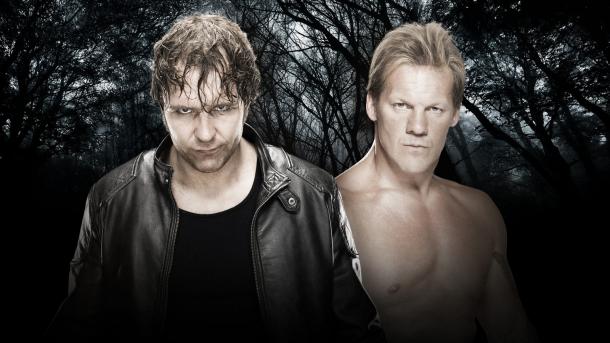 Well, Cesaro is back and it has been a breath of fresh air so far after being on the sidelines injured for so long. After years of being one of the hardest working superstars with excellent fan support the Swiss Superman finally has his chance tonight at a championship, and you can be that the Cesaro Section will be in full swing for the King of Swing. He comes up against a champion who is perhaps the polar opposite to him. The Miz has never been a fan favorite (far from it) yet has held multiple championships and has had major success in the company. After a period of staleness, the A-Lister is back to his very best in his annoying heel role and with his wife, Maryse now by his side his act has never been more entertaining. This should be a great match between two well experiences stars who know how to work a crowd, who walks out with the gold? Tough to call, let's wait and see.
Intercontinental Championship match: The Miz (c) w.Maryse - Cesaro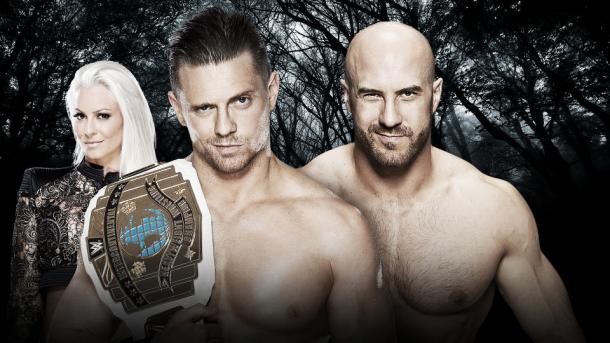 The Women's Championship (that felt good to say) is being defended for the first time since the WWE decided to re-brand their Women's division and Charlotte will be aiming to continue her dominance over the division that she has reigned supreme over to this point. With daddy, Ric Flair by her side the champion will be confident of defender her belt, but unlike at Roadblock, this time Natalya has brought back up in the form of Bret Hart who will surely cause a distraction to the Nature Boy. Fans of NXT have experienced this before, but if you haven't then buckle up because your in for a fun ride.
Women's Championship match: Charlotte (c) w. Ric Flair - Natalya w. Bret Hart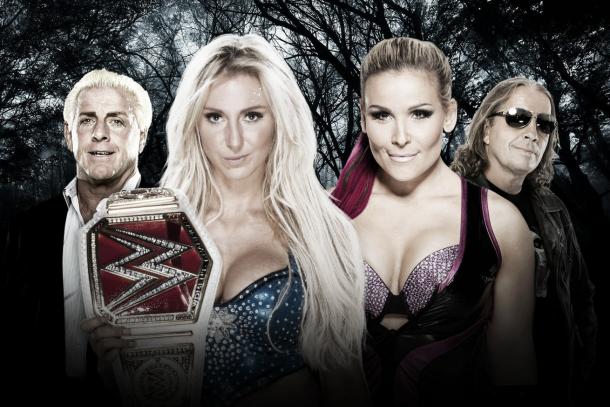 How fantastic is it to see two former NXT tag teams doing so well on the main roster after debuting after WrestleMania? Having watched both teams grow and develop in WWE's developmental system it is good to see the company has the faith in them to perform at such a high level, and there is plenty on the line here to make this an interesting bout. With the winners going on to face New Day for the Tag Team Championships both teams will be hoping to use the champions 'power of positivity' to help them get the win in what should be a fun and closely contested tag team match. Hopefully we get to see New Day during this match too, or else the WWE Universe might just turn sour.
#1 Contenders match: Enzo Amore & Big Cass - The Vaudevillians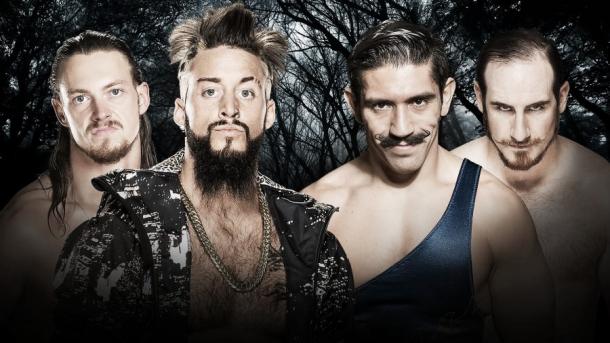 Now we begin to move into the main card for this evening, in what is a very strong card from top to bottom. Baron Corbin will be competing in his first ever singles match on a main roster ppv and against a veteran like Dolph Ziggler, Corbin should be able to flourish. This feud has been excellent so far and tonight should be the time for it to come to an end, with a dominant display from the Lone Wolf, but Ziggler has overcome the odds before and with his experience and knowledge he will be hoping to make life difficult for this years Andre the Giant Battle Royal winner.
Baron Corbin - Dolph Ziggler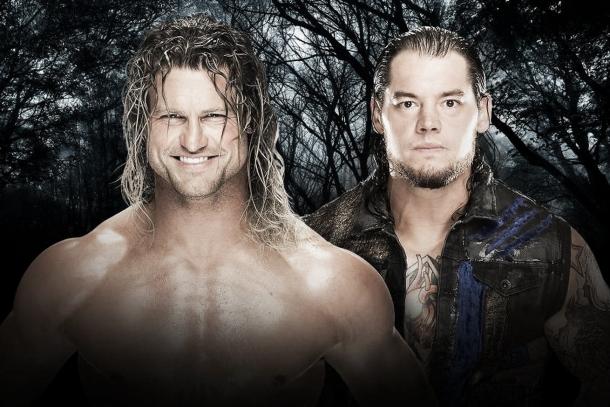 Let's kick off the preview with the nights kickoff match, which is once again for the United States Championship (for the third event in a row) which shows just how far the belt itself has dropped since this time last year when John Cena was defending it in one of the nights main matches. Regardless of that, this should still be an entertaining match between two talented wrestlers who will be telling the David vs. Goliath story. Ryback will be attempting to use his strength to bully Kalisto, but as we saw at WrestleMania, the high flying superstar doesn't have a problem being the underdog. Who will walk out with the belt? That is certainly a tough one to predict, but either way lets just hope the company begins to invest in the championship once again.
United States Championship Match: Kalisto (c) - Ryback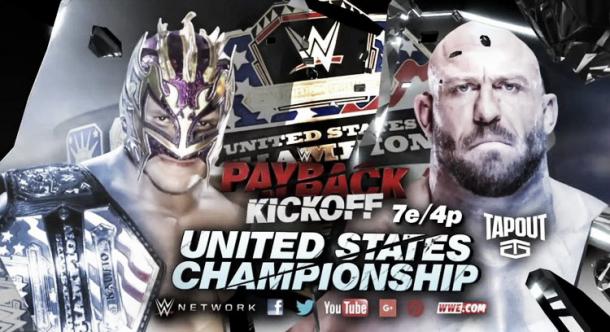 Welcome everyone to VAVEL USA's live coverage for WWE Payback 2016, my name is Matthew Wilkinson and I'll be providing minute-by-minute updates on all the action from tonight's show.