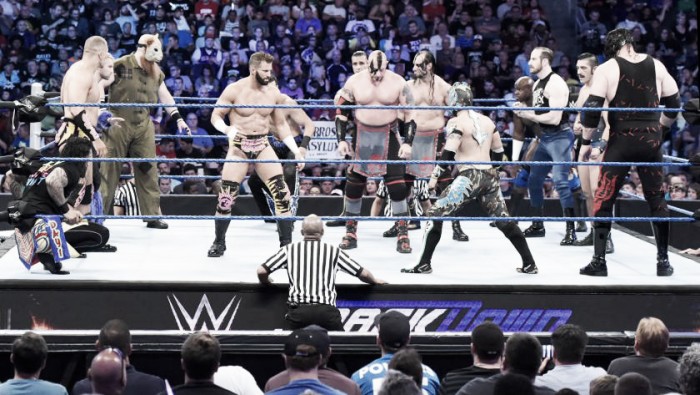 An action packed SmackDown! live contained some of the greatest moments SmackDown! has seen in recent years, let's look at the five things learned from this week's SmackDown! live.
5. Alberto Del Rio is underutilized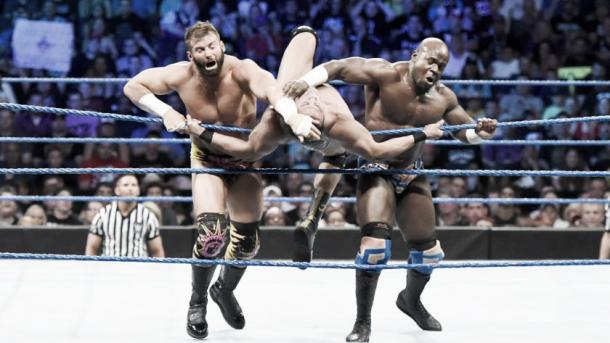 One of the many things we can take away from the battle royal at the start of the show is that Alberto Del Rio is being criminally underused by the WWE. Ever since returning Del Rio hasn't been used like the star he once was, he is a former world champion, Money in the Bank winner and Royal Rumble winner yet on this week's SmackDown! he was eliminated by none other than Zack Ryder (and Apollo Crews).
Something needs changing in the direction of Alberto Del Rio's career and with the brand split now is the perfect time. Alberto Del Rio was once one of SmackDown's biggest heels, he had various feuds with Rey Mysterio, Edge and many more all of which were very entertaining. It would be great if we could see Del Rio recapture his heel status that he had at the start of his WWE career.
4. Ain't no stopping him now!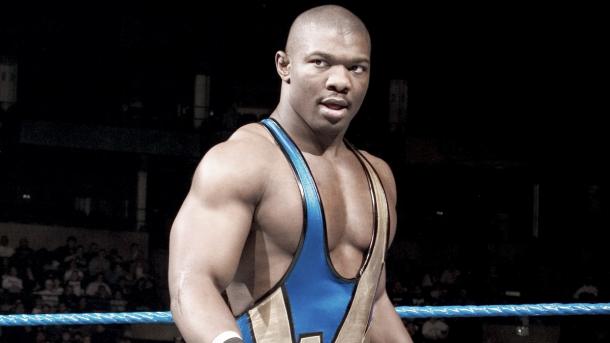 Yes, you heard it correctly. Shelton Benjamin is coming back to the WWE. One of the most underrated and underutilized WWE Superstars of all time is coming back to WWE SmackDown!.
It hasn't been announced when Benjamin will come back but regardless of that, it is something every WWE fan will be excited to see. Benjamin is a very entertaining wrestler, one of the most athletic WWE Superstars of all time and with the new style of entertaining matches in the WWE, it looks like he will be a very welcomed addition to the SmackDown! roster.
3. Don't count out SmackDown's Women's division just yet!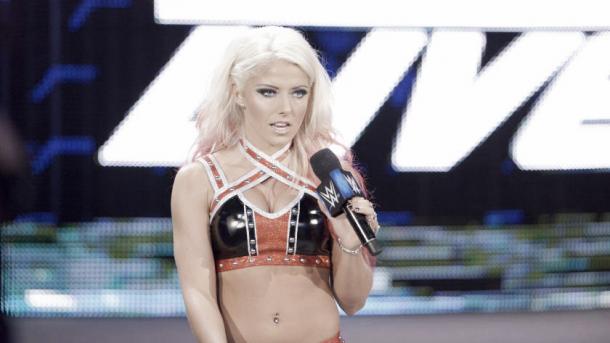 Something that was surprising was the way in which the women were hoisted into the spotlight this week, every woman got their own chance to show off their personality and it gave the audience a great insight into what SmackDown! has to offer in regards to their women's division.
WWE seemed to give most of the talented women to RAW's roster which left a lack of known women on the SmackDown roster. This hasn't seemed to stop SmackDown! from having its own division despite not having a title, this will be refreshing to see what direction the WWE will go in, in regards to the women on SmackDown!
The women that showed up in this segment were; Carmella, Alexa Bliss, Naomi, and Eva Marie. As well as Natalya and Becky Lynch who were already in the ring.
2. GORE! GORE! GORE!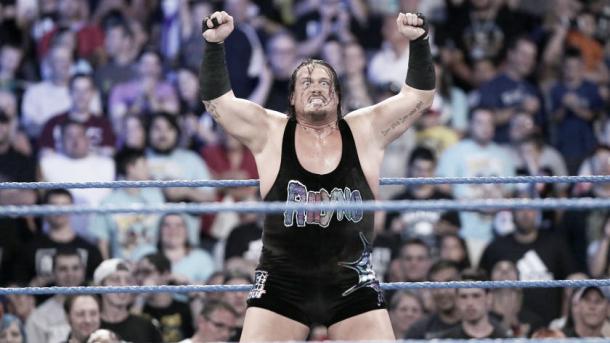 The hottest free agent in wrestling, Rhyno showed up on SmackDown! delivering a Gore to Heath Slater.
It looks like SmackDown! will be the home of several returning talents, and this author doesn't think many fans will have any problem with this. The more former superstars that return, the better. It will give SmackDown! it's own unique audience as many fans that don't watch the new product can tune into SmackDown! to see some of their favorite superstars of the past.
It's very nice seeing a legend such a Rhyno getting such a welcomed return, and it will be very exciting to see where the WWE goes with Rhyno and what plans they have for him.
1. Dolph Ziggler is the new Number One Contender for the WWE Championship!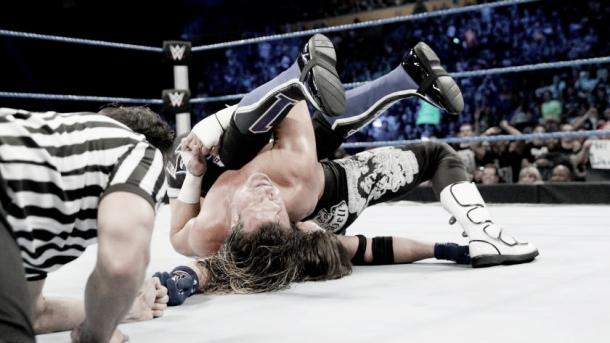 Don't adjust your screens, you read correctly. Dolph Ziggler won a six-pack match to become the new number one contender for the WWE Championship. He bested John Cena, AJ Styles, Baron Corbin, Apollo Crews and Bray Wyatt.
A very surprising turn of events on the first SmackDown! after the brand split, already giving SmackDown! the reputation of an anything can happen show, which will hopefully draw an audience into watch it.
Dolph Ziggler definitely deserves this opportunity but was he the right choice to headline such a big event for SmackDown?
Discuss in the comments below and thank you for reading!