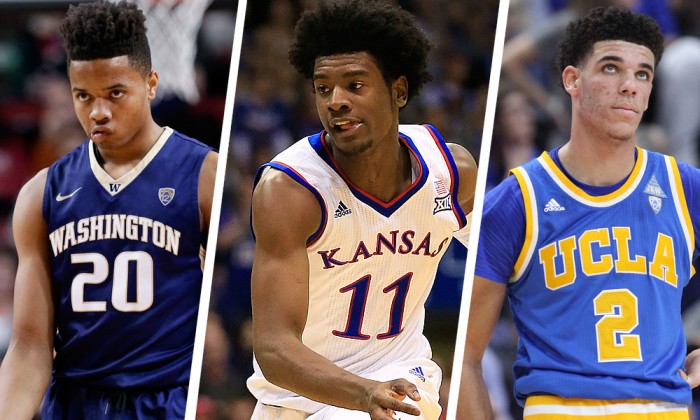 1.) Boston Celtics: Markelle Fultz PG Washington Huskies
The Boston Celtics barely escaped the first round against a Bulls team with one of the best frontcourts in the league. In order to add depth to their already strong point guard position, the Celtics will draft Markelle Fultz who has proven himself to be worthy of the No. 1 selection.
2.) Phoenix Suns: Lonzo Ball PG UCLA Bruins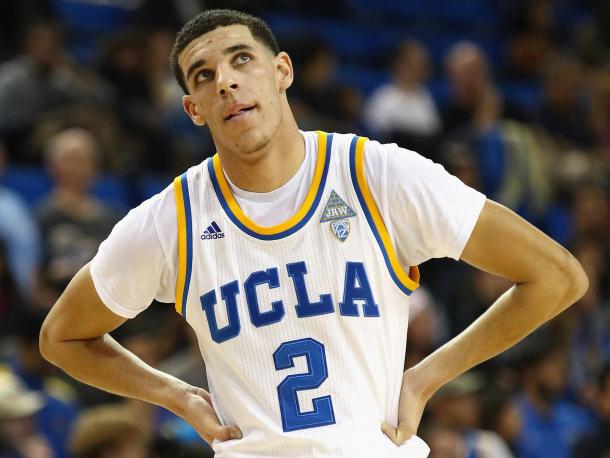 A lot of controversy surrounds Lonzo Ball, he has proven to be one of the better if not the best player in this draft class. The problem is, his off the court distractions bring up a lot of potential issues for any team. Ball talent speaks for himself and will bring a unique passing and scoring ability to a Phoenix Suns team still searching for their team's identity.
3.) Los Angeles Lakers: Josh Jackson SF Kansas Jayhawks
Another extremely talented freshmen that will shine in the NBA. Jackson proved himself to be NBA ready after dominating games in the NCAA tournament. He resembles Timberwolves forward Andrew Wiggins given his ability to get to the basket and shoot from range.
4.) Philadelphia 76ers: Jayson Tatum SF Duke Blue Devils
Tatum was off to slow start at Duke and despite multiple sources claiming the young forward wasn't ready for the league, Tatum proved them all wrong by playing a huge role in Duke's ACC Championship run. Tatum has the rare ability to shoot the three and defend anywhere on the court from post to perimeter. He will likely play the shooting guard position for Philadelphia if drafted.
5.) Orlando Magic: De'Aaron Fox PG Kentucky Wildcats
Fox is another player that had a lot of hype coming in and played well but not as good as expected until tearing it up in March. His phenomenal performance against UCLA help secured Kentucky a spot in the elite eight. Fox showed everyone his ability to pull up from just about anywhere on the court just as Russell Westbrook has been doing all season for the Oklahoma City Thunder. The Magic needs this type of scoring given lack of depth atthe guard position.
6.) Minnesota Timberwolves: Malik Monk SG Kentucky Wildcats
The Timberwolves are easily the most promising team moving forward with some many young stars on the rise. They will add another big name youngster in Malik Monk who is a lights-out shooter from beyond the arc.
7.) New York Knicks: Dennis Smith PG NC State
The Knicks are a team that since LeBron was on the Miami Heat have struggled to be in contention for a playoff spot let alone a championship. The point guard position has always been a question mark for them which is why they will draft Smith out of NC State and lock up the point guard position for years to come.
8.) Sacramento Kings: Jonathan Isaac F Florida St. Seminoles
The Kings decided to start their rebuilding process after trading away their star big man DeMarcus Cousins to the Pelicans. Although this move was extremely controversial, they did get multiple draft picks and a young talent in Buddy Hield. Drafting Isaac from FSU is their next move given Rudy Gay's steady decline at the SF position.
9.) Dallas Mavericks: Lauri Markkanen PF Arizona Wildcats
Seeing as people in Dallas are starting to count the days that they have left with Dirk, the Mavericks will look to secure another quality big man for the future. Markkanen will be fortunate enough to be groomed under Dirk as he goes through his last season before taking over the starting role.
10.) Sacramento Kings: Frank Ntilinka G International
The Kings are another team that needs to secure a strong player manning the point for them for the future. Although a risky selection, they will draft a high risk/high reward player in Ntilinka who could come out of nowhere and become a star in the league.
11.) Charlotte Hornets: Zach Collins F Gonzaga Bulldogs
Collins showed the nation how dominant of a big man he was blocking six shots in their Final Four game against South Carolina. His rim protecting style of play will be crucial in helping Charlotte get back on track.
12.) Detroit Pistons: John Collins F Wake Forest
The Pistons have been very pleased with the production coming from Andre Drummond. They will look to give him a strong supporting player in Collins who will either come off the bench behind Drummond or adjust his game into more of a power forward.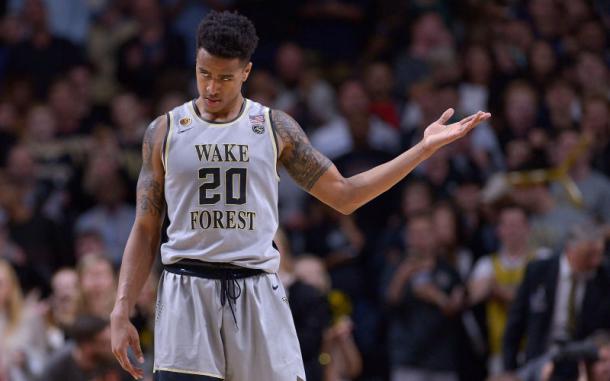 13.) Denver Nuggets: Jarrett Allen C Texas Longhorns
The Nuggets have found themselves a diamond in the rough with Nikola Jokic and will try and add depth to that position by drafting freshman big man Jarrett Allen who will play quality minutes for the Nuggets off the bench.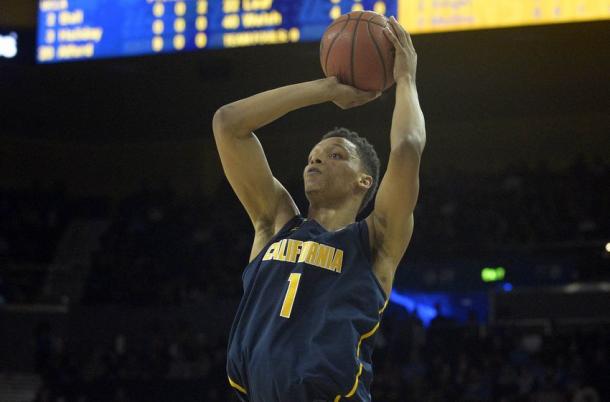 14.) Miami Heat: Ivan Rabb SF Cal Golden Bears
Rabb was expected by many to enter the draft last year but decided to hang back for another year of college ball. The Heat are in need of a productive SF to help their starting lineup for the coming years.
15.) Portland Trail Blazers: Isaiah Hartenstein F International
Another International diamond in the rough in this draft class, Hartenstein's ability to shoot the three and defend resembles that of a young Kristaps Porzingis and will bring good size and speed to the Blazers.
16.) Chicago Bulls: T.J. Leaf SF UCLA Bruins
Leaf was Lonzo Ball's partner in crime this past season and will continue playing good minutes for any NBA team. The Bulls are in need of a young SF to come in and rejuvenate their veteran lineup.
17.) Milwaukee Bucks: Semi Ojeleye SF SMU Mustangs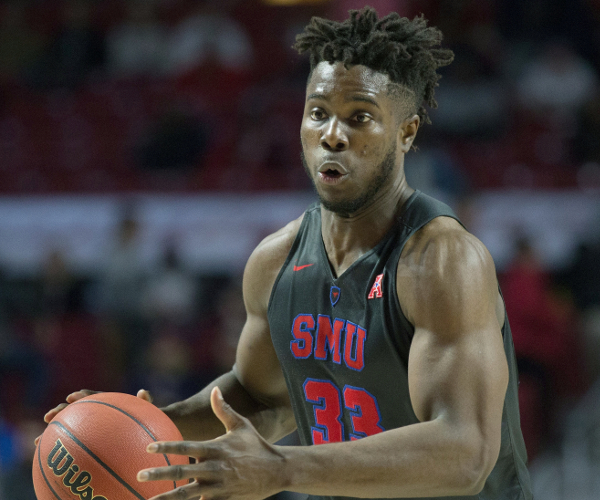 This selection will give Giannis Antetokounmpo a chance to rest while the Bucks still get quality minutes from Ojeleye who plays intense defense and has good range.
18.) Indiana Pacers: Sindarius Thornwell SG South Carolina
With Paul George expected to leave this offseason, the Pacers will look to replace him by drafting NCAA tournament standout Sindarius Thornwell.
19.) Atlanta Hawks: Justin Jackson SF UNC Tar Heels
The Hawks are a playoff team, no doubt, credit where credit is due but no team just wants to be a playoff team. They need the young forward from UNC to provide good minutes off the bench.
20.) Portland Trail Blazers: Justin Patton C Creighton
Patton has started to fall out of some analysts first round despite compiling an impressive resume throughout his college career. The Blazers are in need of a physical big man that can dominate the post.
21.) Oklahoma City Thunder: Luke Kennard SG Duke Blue Devils
Kennard might be the most accurate sharpshooter in the draft. The Thunder need more players to support Russell Westbrook if they're going to become a championship caliber team.
22.) Brooklyn Nets: Bam Adebayo C Kentucky Wildcats
Another high impact big man, Bam Adebayo will be an immediate impact to a Nets team that will soon be losing Brook Lopez.
23.) Utah Jazz: Harry Giles C Duke Blue Devils
Giles found little success at Duke but has the potential to become an NBA star given his rare combination of size and speed. The Jazz need another impact big man like the mailman Karl Malone.
24.) Toronto Raptors: Semi Ojeleye F SMU
The Raptors could potentially lose PG Kyle Lowry to free agency which means DeRozan would become more of a hybrid between a forward and a guard, meaning, Ojeleye would bring his unique ability to drive through defenses to the rack.
25.) Orlando Magic: Jordan Bell F Oregon Ducks
Since trading away Serge Ibaka, the Magic have missed a strong interior presence on the defensive side of the ball. Bell can help the Magic both offensively and bring a physically aggressive style of defense to a lineup not known for their outstanding defensive skills.
26.) Brooklyn Nets: Monte Morris G Iowa St. Cyclones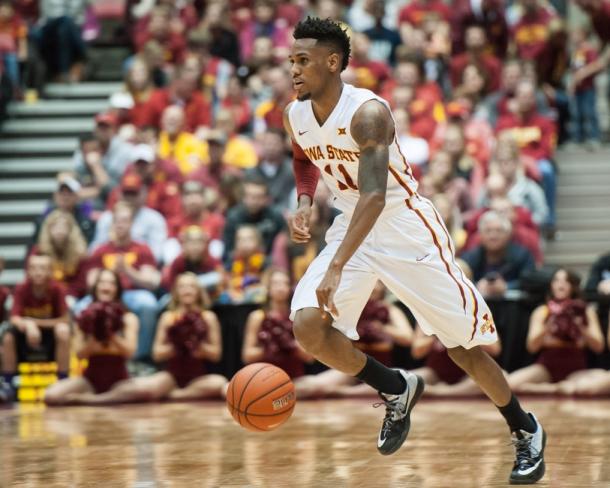 Morris was previously unknown until the Cyclones run in March. He showed all fans of the sport his ability to hit big shots and also play consistent one on one defense against quality offenses.
27.) Los Angeles Lakers: Caleb Swanigan C Purdue Boilermakers
Swanigan was one of the most dominant bigs in college basketball and he will take a year or two adjusting to pace at which professional basketball is played but look for him to become an everyday guy for LA in the near future.
28.) San Antonio Spurs: Rodions Kurucs SF International
Yet another international player that the Spurs will take. Another high risk/high reward player in this draft, Kurucs could either be a big player for an aging Spurs team or he will flop into a bench player.
29.) Utah Jazz: Josh Hart SF Villanova Wildcats
Hart was considered by many as the best player in college basketball last year. He will just sneak into the first round but will likely be the biggest steal of the draft given his ability right now and experience playing at a high level for all four years.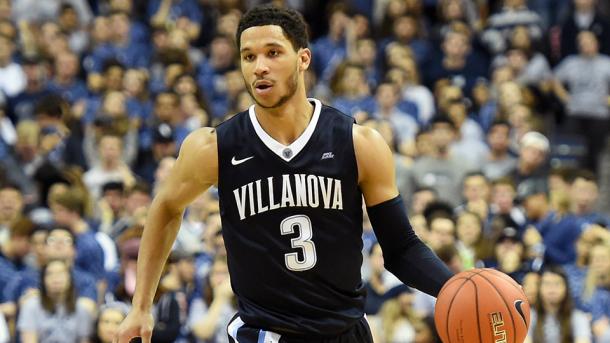 30.) Atlanta Hawks: D.J. Wilson SF/PF Michigan Wolverines
Rounding out the first round, the Hawks will select the impressive forward from Michigan, D.J. Wilson who really got hot during Michigan's miracle run to the sweet sixteen.