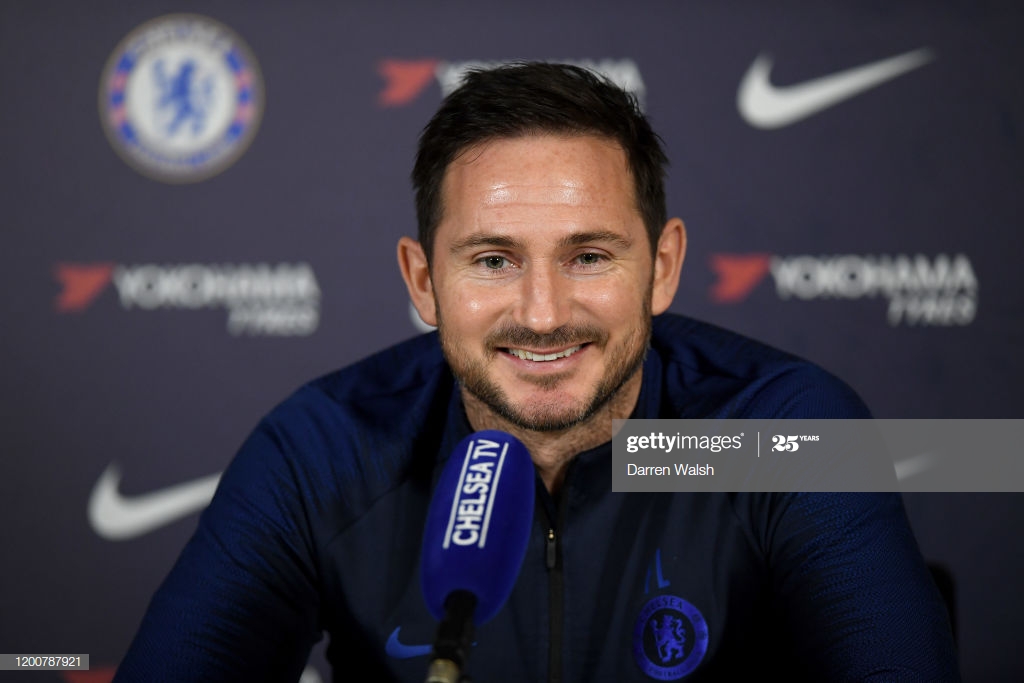 Chelsea will look to put Wednesday's performance behind them when they face Nigel Pearson's Watford at Stamford Bridge.
The fixture with Watford will be the Blues' fifth game in the space of two weeks. With games coming thick and fast, Frank might be looking to make changes to the side.
With regards to team news, Fikayo Tomori and Mateo Kovacic are set to miss tomorrow's game:
"Fikayo [Tomori] is still not fit. He's hopefully going to be training with us somewhere through next week. He's doing a lot of work but in terms of the last bit to get him on the training pitch, it's been tough.
"[Mateo] Kovacic is going to be out of this game. He hurt his Achilles during the West Ham game and will miss this one, possibly the next one after that but hopefully it won't be too long after that."
As well as injury concerns, Lampard was also asked about the official arrivals of Timo Werner and Hakim Ziyech:
"They haven't arrived. Just like the whole country, we are waiting on quarantine news to make sure the players can travel and be able to move around and work as we'll need them to.
"With Timo Werner, he's only finished recently so he's having a well-deserved break at the minute and will come back later on in July. [Hakim] Ziyech will come here earlier than that but we'll have to wait for the quarantine news before we can be clear on that."
In the past few days, there have been rumours of Emerson potentially moving back to Italy. However, the Blues manager was unaware of such rumours:
"I'm not aware of the talks. What I am doing is focusing on the team and the squad day-to-day. I don't have any real conversations about the transfer window, whether it's who we might bring in or who might leave the club.
"Those are obviously questions we do have to answer at the end of the season when the window opens but I certainly don't want to be swayed by a rumour or gossip and I'm not involved so we'll just keep working."
After a disappointing performance on Wednesday night, several members of the team were criticised. However, defender Marcos Alonso was at the heart of such criticism.
Lampard quickly addressed what his ambitions are for his fullbacks:
"They have a responsibility to do both [attack and defend] and that's important. We try to play football and be progressive but of course we don't do that with the idea of wanting to concede goals. Recovery runs are a huge part of football and the players must do them whether it's the first minute or the 90th minute.
"I don't think it's quite fair to just look at Marcos in that isolated incident – he can recover and we can recover better as a team but that has to be something fundamental to the team. You have to run backwards as much as you run fast forwards and you have to have that desire to make difficult runs to help the team.
"I can't complain about the team with that this year because generally we have a desire to press very well off the ball and when it goes beyond us to recover and get there."
Finally, Lampard was asked for his thoughts on the game tomorrow. Pearson's side have only won once out of their last five games, and that was against Jurgen Klopp's Liverpool:
"They're a dangerous team and with Nigel Pearson they've shown a real desire to get out of trouble. He came in at a really tough time but there's a spirit within them so I won't pay too much attention to recent results. We know they have a very good side and they're desperate for points.
"We came unstuck against a team in a similar situation a few days ago so we should be fully aware of the dangers of the game."
It's fair to say that tomorrow's fixture with Watford is a must-win for the Blues if they're going to stand any chance of qualifying for the Champions League next season.