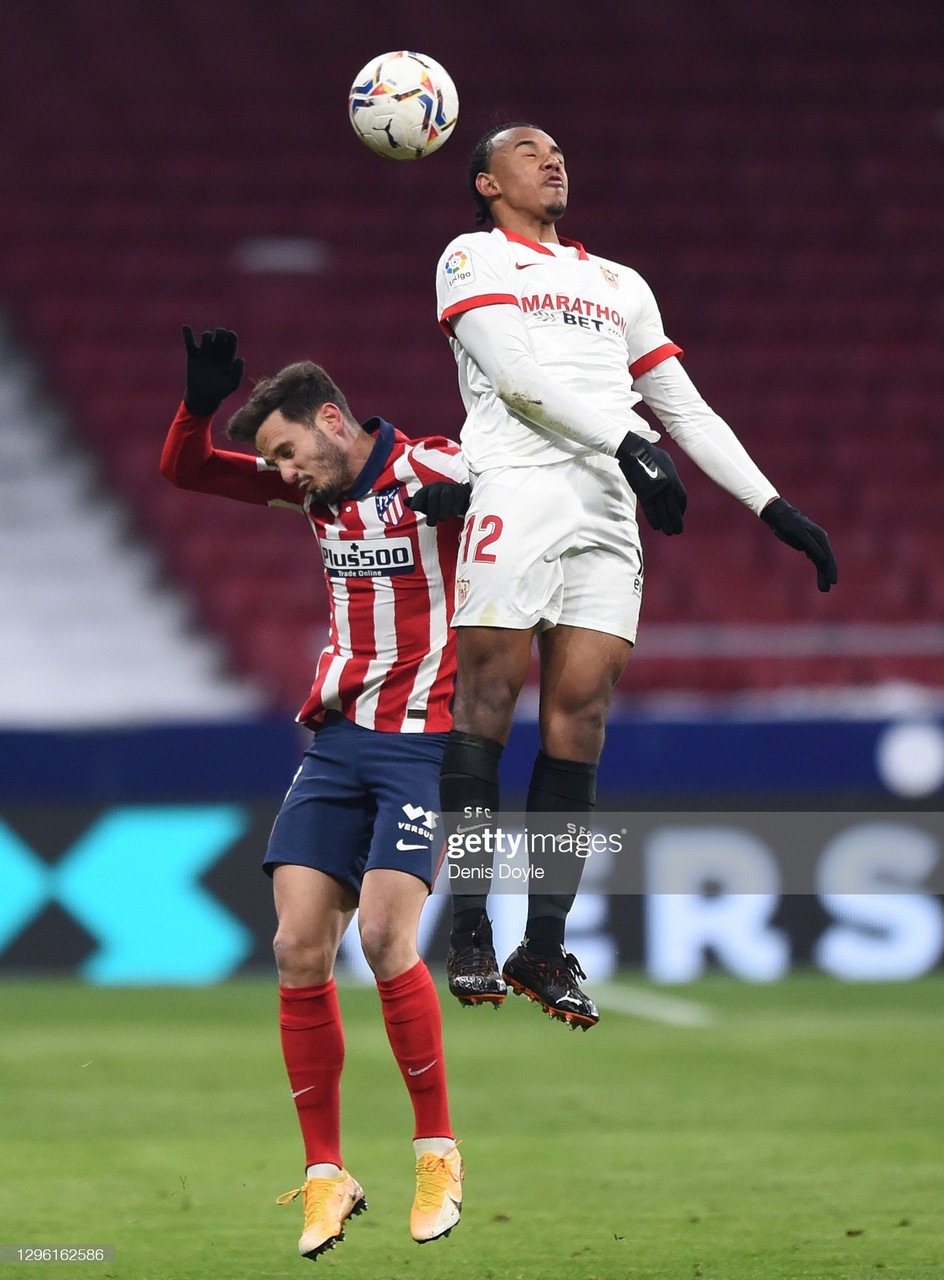 Chelsea have left much of their business right to the very last day and, whether intentional or not, it means Blues' fans are in for a rough final few hours if they are hoping for anymore signings.
Thomas Tuchel will be pleased with the £97.5 million acquisition of one of the best strikers in world football - Romelu Lukaku - but there has been a distinct lack of incomings in other areas.
Various reports have been flying around throughout the summer regarding a multitude of players but these now appear to have been whittled down to the final few candidates.
So let's take a look at three potential deals that could still be done on this deadline day for Chelsea.
Jules Kounde
Of all the players reported to have been pursued by Chelsea in this window, Sevilla centre back Jules Kounde appears to be the prime target.
The Frenchman has been the subject of a plethora of media speculation, but the latest updates have not been overwhelmingly positive for the West London side.
Goal have reported that if Chelsea are to sign Kounde it will either require Sevilla to change their 'non-negotiable' stance, or the Blues to pay a reported £56 million asking price.
As pointed out in the article, by letting Kurt Zouma go to West Ham United, Chelsea are now in a weaker position as the Spanish club can use said leverage to bump up the price.
Furthermore, if Sevilla were to let the defender leave, it would put them in a tough situation, having just hours to find a replacement themselves.
However, should the situation change on the final day, Chelsea will be in pole position to bring in a player who was voted La Liga defender of the season - and that's not a bad reason to spend a little more money.
Saul Niguez
Another Spanish side who are being stubborn on the negotiation table is Atletico Madrid, specifically over the reported loan move for Saul Niguez.
The midfielder was part of Diego Simeone's title winning side last season, but is now suggested to want a move elsewhere, as he moves into arguably the prime of his career at 26 years old.
Unfortunately for Chelsea though, according to Goal, the selling club are attempting to insert an obligation to buy clause into the deal - for a figure as high as £34 million.
There's no need to explain why such a high figure for a player who may not even fit the team is a risky move to take, especially when it appears likely the aforementioned midfielder will be relatively far down the pecking order should he make the move.
That said, with only three clear holding midfielders currently under contract, and the fact there is a potentially 60+ game season to come, perhaps the risk is worth taking after all.
Callum Hudson-Odoi
The final deal to look out for today is a potential outgoing from Stamford Bridge, in the form of highly-rated youngster Callum Hudson-Odoi.
The English winger has reportedly garnered interest from various clubs, according to The Athletic, including some Premier League sides.
At 20 years old, he still has a long career ahead of him, but he will want to start getting regular minutes now - something that looks increasingly unlikely currently at Chelsea.
The most likely destination at the moment is that of Borussia Dortmund, and it has been suggested that a loan move has virtually been entirely agreed.
With an excellent reputation for developing youth talents, the German club appears to be the perfect destination for Hudson-Odoi, following in the footsteps of many others, most notably Jadon Sancho.
The only issue is, Chelsea are supposedly reluctant to sanction the move without bringing any other players in - so this is one that could go right down to the wire.