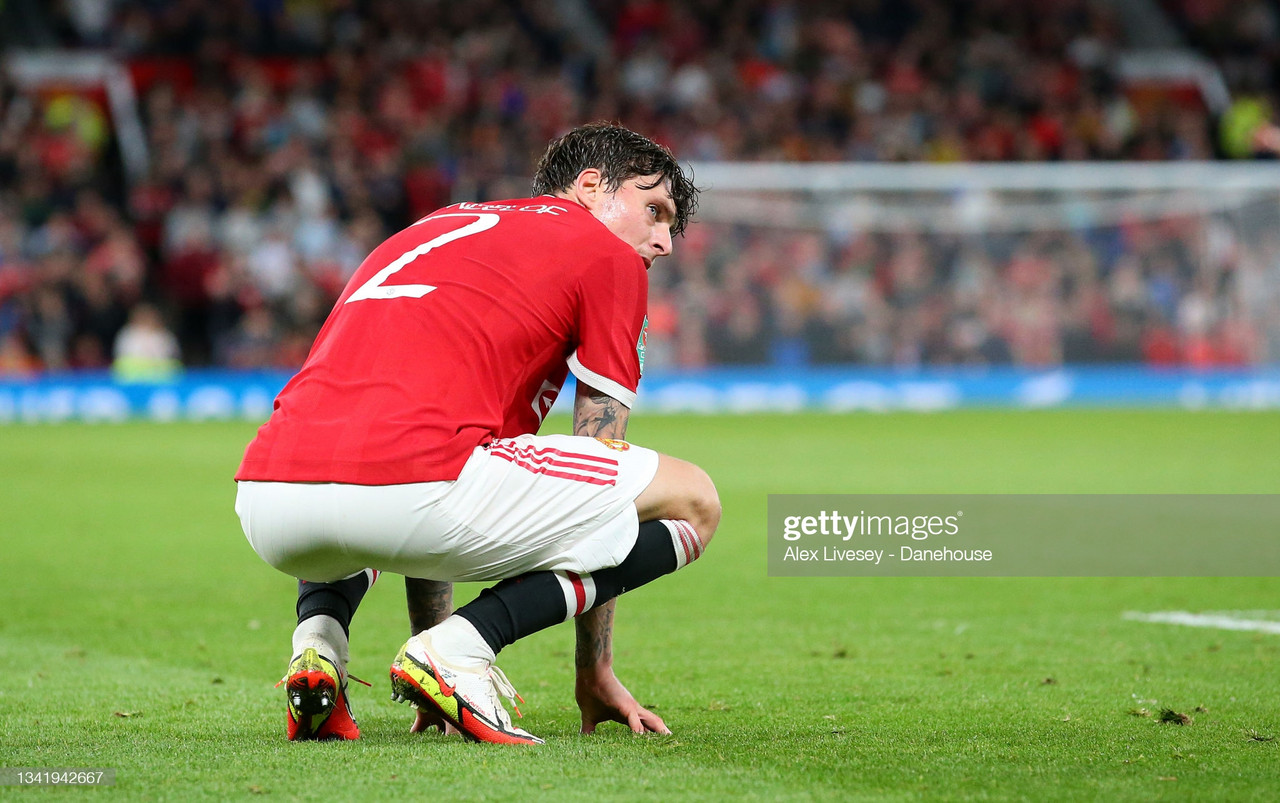 Nobody ever wants to lose a football match, but some losses can have significantly bigger implications than others.
Unfortunately for Manchester United and their fans, Wednesday night's loss to West Ham United meant that they are out of a competition after falling at the first hurdle.
There were a few positives to take from the game, but ultimately, this defeat has negative repercussions that could punish United going forward.
Let's take a look.
The fringe players will ultimately suffer
Since Ole Gunnar Solskjaer became manager of The Red Devils, he has opted to use the Carabao Cup as a platform for his fringe players to get minutes and show him why they should be getting first-team action.
This has worked in previous seasons with United progressing to the semi-finals on both occasions – and his methods have benefitted United.
Players such as Mason Greenwood (who at the time wasn't getting many Premier League minutes) were able to experience first-team football and show the fans and the manager what they are capable of doing on the big stage.
Greenwood has since become a first-team regular thanks to having competitions like the Carabao Cup helping him bed into United's way of playing.
And now, with United finally having strength in depth in several positions for the first time under the Norwegian, Wednesday night's loss could hinder the progress of several fringe players.
Donny van de Beek gave a great account of himself against The Hammers, highlighting qualities – such as a range of passing and positional awareness – that the likes of Fred struggle to demonstrate on a regular basis.
Yet it is clear to see that Solskjaer is very fond of Fred, especially when playing in a double pivot alongside Scott McTominay.
So although van de Beek was arguably the best player on the pitch on Wednesday evening, it is now hard to see him getting many minutes in the coming weeks and months.
In a recent interview with Rio Ferdinand, the Dutchman said that Solskjaer told him "He needs him" this season – but having not started a Premier League game during this campaign, it would appear that he meant in domestic cup competitions.
With the FA Cup not starting until the turn of the new year, and there being no guarantee that United will play more than a game or two in said competition, van de Beek could only start a handful of matches this season with the occasional cameo off the bench.
For a player who demonstrated his abilities so clearly on Wednesday, this predicament will be of massive detriment to the progression and confidence of the former Ajax man.
And it is not just van de Beek who will suffer negatively from the loss to David Moyes' side.
Dean Henderson, Victor Lindelof and Eric Bailly all had solid games against West Ham, and all three of them would have played most of their minutes in the Carabao Cup across the 2020/21 campaign.
With United possessing a settled backline that has performed well so far this season, it is again another case of seeing several strong back-up players restricted to only a few starts this season.
Yes, it is great that United have competition for places and it shows how far the squad has come over the past few years, but it is hard to keep up team morale when most of the squad don't play at all.
The likes of Manchester City and Chelsea have squads from which players can come in and out of the team easily, but at the same time know that they will get many minutes on the pitch across a season.
Whereas in this current United side, barring one or two players, the starting XI pretty much picks itself.
It is going to a very long, challenging season – a campaign in which Solskjaer would have wanted his side challenging on all fronts – but with the Champions League and Premier league being held in such high regard, Wednesday's result could be the end of the road for many Manchester United players.