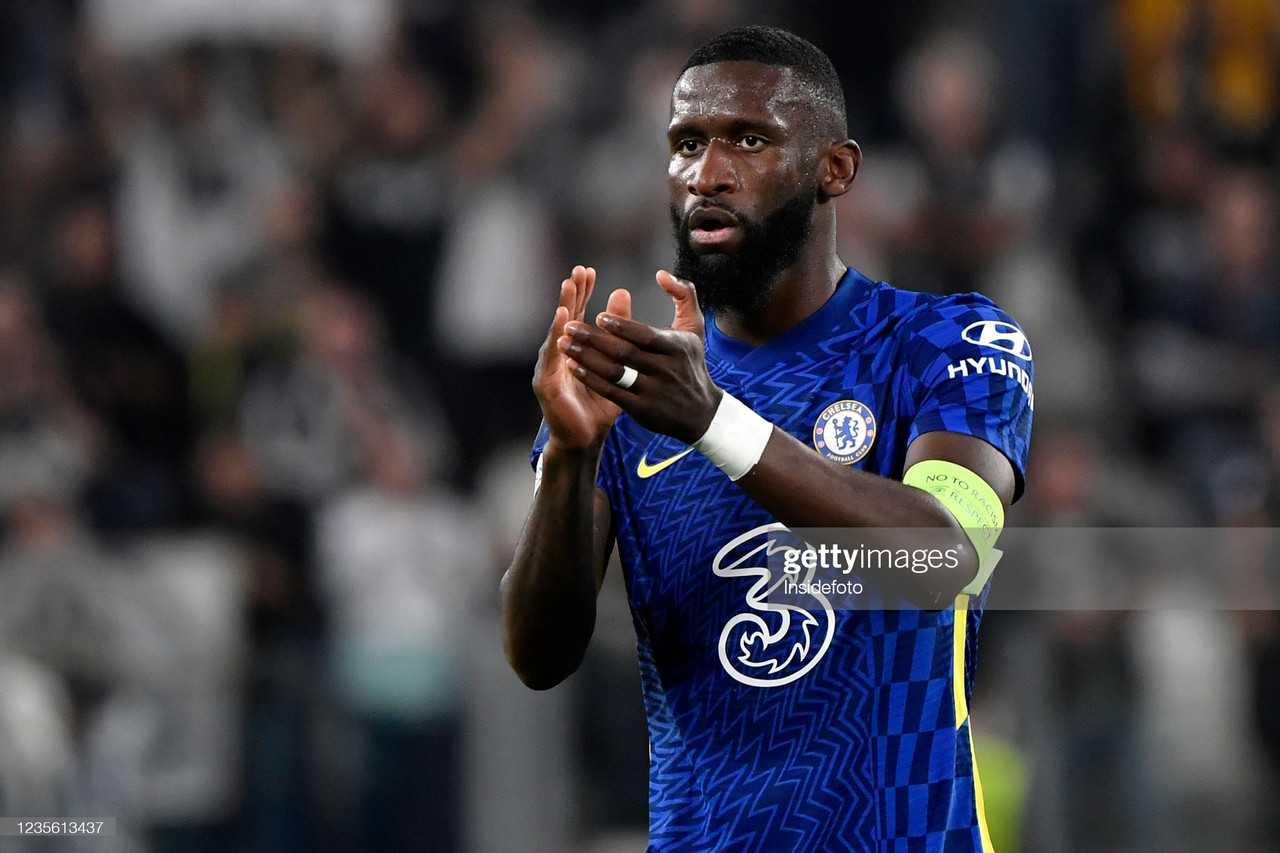 Chelsea's Champions League-winning defender Antonio Rudiger is still considering his options with regards to his contract situation, according to Sky Sports News.
The 28-year-old's current deal expires at the end of the season and, unlike many others at the club, he has stalled on his decision as to whether to extend it for a further period of time.
Having joined the club under Antonio Conte in July 2017, Rudiger has had something of a rocky road with the Blues, ranging from being virtually exiled at times with Frank Lampard in charge to being undroppable during Thomas Tuchel's reign.
Despite the ups and downs it does appear to have been a positive career move for the German, although his hesitancy as to whether to stay in West London may be related to the aforementioned issues earlier on.
Foreign Clubs Interested
Whenever a player's contract is running out at the end of the season, there is always bound to be interest from clubs wanting his signature as soon as he becomes a free agent, especially one of the notability and reliability of Rudiger.
Sky Sports have reported that 'six of Europe's top clubs' are potentially in the running to secure a pre-contract agreement with the centre back in January, when he is formally allowed to do so due to only having six months remaining.
Antonio Rudiger's representatives are not currently in talks with #CFC over an extension...

Could he be on his way out?

— Sky Sports Premier League (@SkySportsPL) October 12, 2021
The media outlet have also suggested that one of the supposed six clubs are Bayern Munich, and when asked about this potential move Rudiger said he was 'honoured' to hear of it.
Of course, as there are so various other clubs in the picture it is by no means certain that he will make a return to his native Germany, but it does appear to be one of the most likely options.
Remaining Still Possible
That said, it appears not all hope is lost for Blues' fans who would prefer the defender to stay at Stamford Bridge, as Sky Sports have suggested the avenue to signing a contract extension is not entirely closed as of yet.
He is said to be 'keeping his options open', with the potential new deal 'not ruled out', news which will excite many who have recognised his importance to the team over the past few months.
Leaving a club who are European Champions may seem a strange decision to some, but with Rudiger reportedly asking for a wage which would see him become one of the club's 'highest-paid players', it may not be all that surprising to see him depart by the time May 2022 rolls around.
This view was further exacerbated in the report, which claimed that 'his representatives are not currently in talks' with his current club over remaining for any longer than is planned.
A Crucial Component
As mentioned previously, the German international has gone from being a potential loan offload to playing every minute of a Champions League winning campaign in a remarkably short period of time.
He was also nominated for the UEFA Defender of the Season award as a result of his world class performances in the competition last campaign, coming third only to fellow teammate Cesar Azpilicueta and Manchester City's Ruben Dias.
His importance hasn't decreased in this season either, with him playing a part in every single competitive game thus far, bar the third round Carabao Cup fixture against Aston Villa, evidently of lower importance.
As far as Thomas Tuchel is concerned however, it appears he continues to be optimistic regarding the situation, remarking previously that there were 'not many reasons' he could think of for why the defender would want to leave West London.
Whether the two are thinking of the same reasons however, is something that nobody can be sure of, meaning the uncertainty looks set to continue for at least a little while longer.