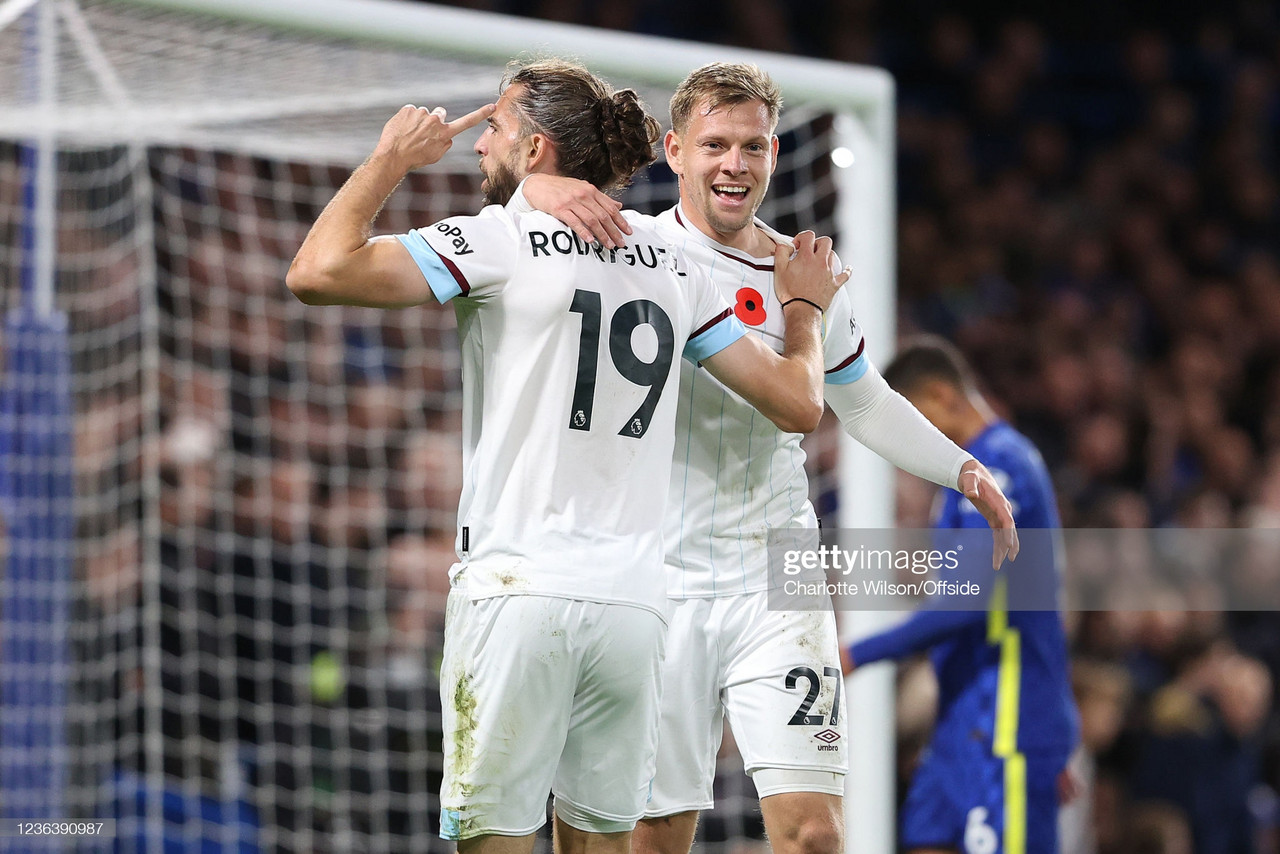 Burnley are set for an interesting summer of potential change with TEN first-team squad players out-of-contract.
Manager Sean Dyche will be hoping for more organisation than the summer of 2020, a time of shocking mismanagement that left the Clarets staring down the barrel of relegation to the Championship. That could still happen this season, of course, but new chairman Alan Pace has laid down the foundations for a bit more optimism.
Pace will have his work cut out over the next six months, though, bidding to keep his house in order by cleaning up this towering stack of unresolved contracts.
With so many things to consider, here is the lowdown on every Burnley player who could leave the club in eight months time.
James Tarkowski
Burnley would love to get James Tarkowski signed up to a contract extension but it seems very unlikely to happen. A year ago, Tarkowski did an interview with The Telegraph where he expressed his desire to leave the club in search of European football.
Given the ugly way that he departed Brentford to come to Turf Moor, it was pleasantly surprising to see Tarkowski demonstrate 100% professionalism from that moment forward.
Verdict: A sale in January or walks free in the summer. A big bid would tempt Burnley to offload their asset but they wouldn't want to sell to a relegation rival.
Ben Mee
Nobody in the playing squad has been at Burnley as long as skipper Ben Mee. He arrived under Eddie Howe on a loan deal from Manchester City in 2011, before making his move permanent a year later.
Mee exemplifies everything that is good about Burnley: heart, grit and determination. He is also a fantastic human being off-the-pitch, speaking passionately about racism and mental health. The 32-year-old isn't quite as fashionable as Tarkowski, who is younger and more comfortable on the ball, but he is a wonderful defender for the Clarets.
Verdict: He is the highest paid player at Burnley and it seems probable that the club will come to an agreement with their captain.
Matej Vydra
There is a lot of fan-love for Matej Vydra. The Czech start hasn't truly repaid his £11-million transfer fee that was handed over to Derby County but he has left a good impression in fleeting moments.
Last week, Vydra came off the bench to prod home an equaliser against table-topping Chelsea. Goals don't come much bigger than that! He also scored some wonderful goals against Southampton and Bournemouth.
There has always been a clamber for Vydra to be starting regularly but Dyche has always seemed reluctant to do so. He has had spells in the team but this has usually been because of injuries to the other forwards.
Verdict: Many fans would love Vydra to stay but it seems likelier that he will depart in search of regular football.
Jay Rodriguez
Few players will love Burnley like Jay Rodriguez. The former academy graduate is a childhood Burnley fan and it was almost written in the stars that he would return at some point in his career.
His return to Turf Moor has been a positive one. Stunning goals at Anfield and Old Trafford will be forever etched into the memories of the Burnley faithful.
However, unlike the young and exuberant Rodriguez, the 32-year-old now lacks in pace and trickery. He still possesses a threat in the box but that lack of dynamism in the front-two is noticeable when he partners Chris Wood.
It's worth considering that Rodriguez is prolific in the Championship and Burnley would be crazy not to extend his deal in the possible event of relegation. There is a little more to discuss otherwise, however, as the pace of the Premier League is a far tougher entity to cope with.
Verdict: He loves the club and he loves the fans so a contract extension might not be too difficult to negotiate.
Ashley Barnes
Ashley Barnes will forever be a cult-hero in East Lancashire. He is a true irritant and every team needs a player like him in the ranks.
Unfortunately, Barnes' ability to cause mayhem has waned over the past year or so. He still fouls players and abuses the referee but that's not really enough on its own. His technical qualities appear to have regressed.
Barnes does have the option of a rolling-year on his contract, meaning a simple box-tick will keep him on the books for another 12 months.
Like Rodriguez, Barnes has a lot of experience in the Championship and relegation to the second-tier would make an extension even more likely.
The former Brighton & Hove Albion man is also a veteran in the Burnley squad and he's clearly one of Dyche's men. Sometimes, you need members of the squad who fully support the manager and know how everything works.
Verdict: Barnes should be behind Vydra and Rodriguez on the contract extensions list but the option of a further year could be enticing for Alan Pace. A quick deal without any concerns. Clearly well-liked by Dyche.
Jack Cork
Like Rodriguez, Jack Cork was another ex-Burnley player to return for a second-spell at the club.
Cork made a terrific impression for former managers Brian Laws and Eddie Howe, on-loan from Chelsea, but Burnley could not afford his services on a permanent basis. However, they did manage to get their man many years later - paying £10-million to take him from Swansea City.
Again, like Rodriguez, Cork doesn't have the effervescence and energy that fans loved during his first spell with Burnley. Nonetheless, he brings a knowhow and experience that is vital in the Premier League. An excellent squad player.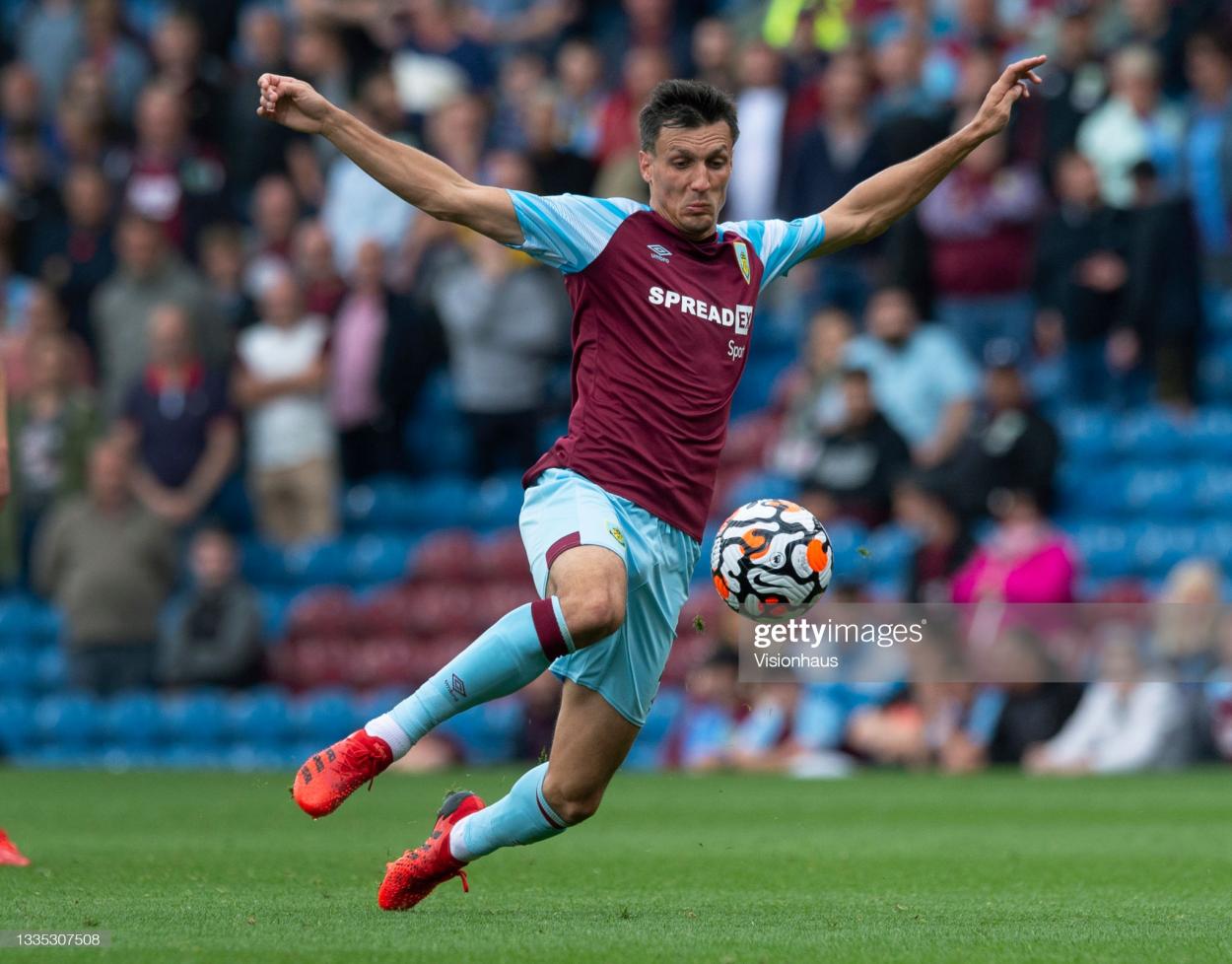 Cork also has the option of a one-year rolling extension and that could be the route that Burnley want to go down. The player might be unwilling to commit long-term if there is a lack of certainty on his minutes.
Verdict: An important member of the Burnley group and Dyche will want to retain his services. Expect the rolling-year option to be triggered.
Dale Stephens
It has been tough for Dale Stephens. He has been a regular for Brighton in the past but it just hasn't worked out for him at Burnley. Dyche has been an admirer of Stephens for many years and many people imagined he would be a fit in a workmanlike group.
Sadly, Stephens has been plagued with injuries and fitness issues that have hampered his ability to break into the team. Even when he was on the grass, though, Stephens was palpably struggling to keep up with the pace of the game.
Stephens also has the option of a rolling-year but it's tough to see him getting that triggered. There is a different conversation to be had if the squad is going into a campaign in the Championship because the midfielder could benefit from a slower tempo.
Verdict: Very unlikely. It's tough to see any extension being agreed just yet. He could do a job in the Championship but, even then, Dyche would want to see an improvement in fitness.
Phil Bardsley
Phil Bardsley might have joined Burnley during the twilight of his career but he has given a brilliant account of himself. The veteran came as a back-up to Matt Lowton but he found himself starting regularly in some moments. His attitude and application is first-class.
Bardsley will turn 37 before the start of next season and yet he could still have been retained beyond the summer. Sadly, the signing of Connor Roberts has shifted Bardsley to the third-choice right-back and the club simply don't need that much depth for one position.
Verdict: Likely to be released with a heavy heart. The arrival of Roberts has changed the conversation.
Aaron Lennon
Dyche wanted to keep Aaron Lennon before he was released in 2020 but sloppiness from the previous chairman, Mike Garlick, scuppered those plans.
Lennon started in the 0-0 draw against Norwich City and he has also featured in a number of cameos from the substitutes bench. His performances have been relatively ordinary but his willingness to run and track-back should not be understated.
Despite starting to sound like a broken record, this will be a very different discussion if the club are relegated. Maxwel Cornet would be sold and Dwight McNeil could also be on his way, leaving Burnley desperately short of wingers.
Verdict: Stays if the club are relegated. Goes if the club stays up.
Erik Pieters
Arguably the most underappreciated member of the Burnley squad, Erik Pieters should be a shoe-in for a new deal.
The Dutchman is unorthodox in a lot of what he does but his methods are very effective. Centre-back, left-back, right-midfield or left-midfield, Pieters seems to deliver in whatever position he plays. Versatility is important within any squad.
Verdict: An easy extension from the club's perspective. The only issue would be if he wants regular minutes.
The full verdict
If the club stay in the Premier League then the situation could potentially look like this:
Leave - Tarkowski, Vydra, Stephens, Lennon, Bardsley
50:50 - Rodriguez, Barnes
Stay - Mee, Cork, Pieters
However, any relegation could see the door open for more players because key-men will leave and the Championship is an easier division to perform in.