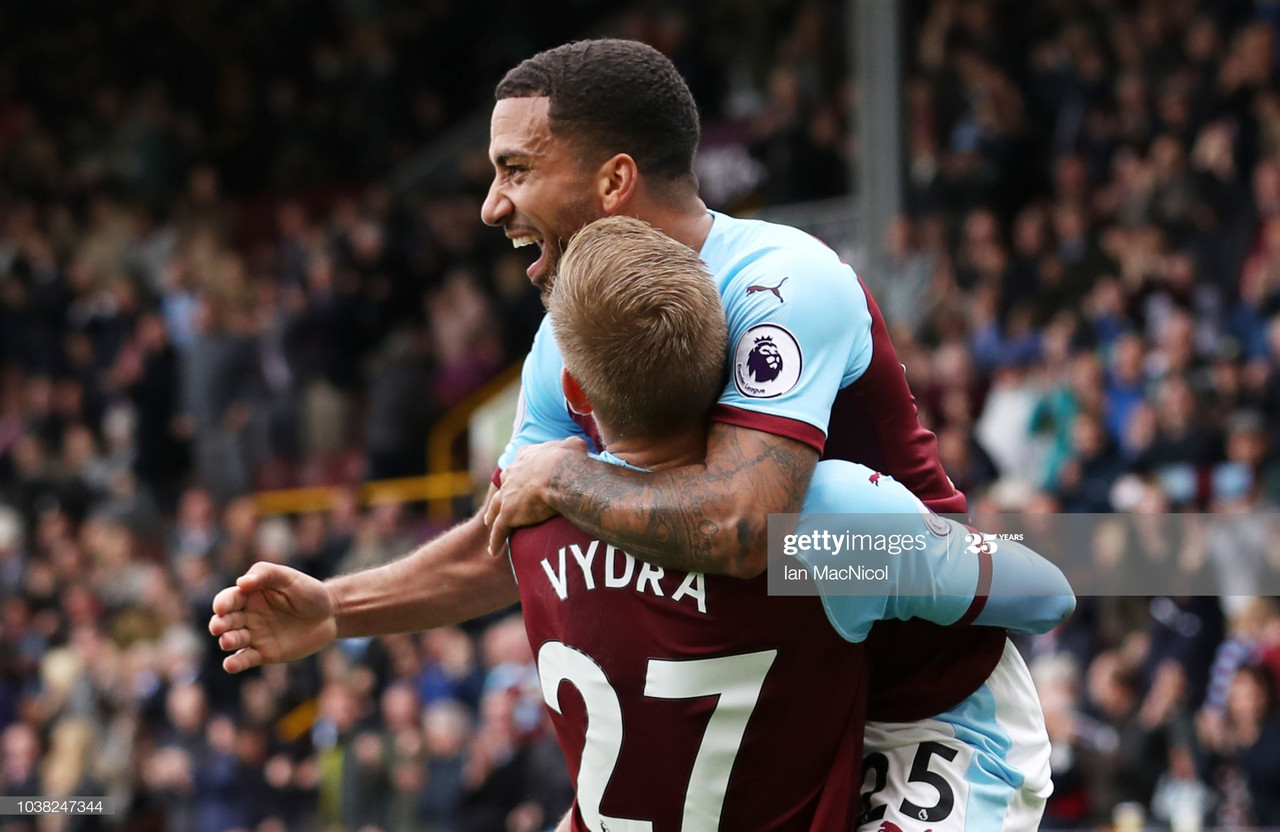 A few days ago, it was quietly announced that Aaron Lennon would be leaving Burnley when his current contract finishes at the start of July. The writing may have been on the wall but he will leave the best wishes of the club's fans.

Lennon always put in a solid shift for the team and gave relatively consistent performances. He was never terrible but neither was he a beacon of attacking intent and that's a key reason why his current deal wasn't extended.

This season, Lennon had made 19 appearances without registering a goal or an assist. While 12 of these appearances were as a substitute, the numbers don't lie and illustrate Lennon's lack of cutting edge in the final third. WhoScored have given him an average rating of 6.08 for the season, an inoffensive score that is symptomatic of his steadiness in performance.

Lennon remains a solid player to have around. He has 21 England caps and a wealth of experience in the top-flight of English football. The 33-year-old could be a shrewd free transfer for one of the promoted clubs or, indeed, an ambitious Championship club who are chasing promotion. His know-how could be vital for an inexperienced new Premier League club but his talents would flourish more in the lower division.
Uncertainty
Many Burnley fans will wish Lennon well but they will hope that letting him leave isn't the start of a domino effect. The Clarets, who are also allowing Joe Hart to exit the club, risk losing Phil Bardlsey and Jeff Hendrick on free transfers if they cannot quickly negotiate extensions. Such idleness is baffling and potentially very detrimental to the success of the football club. Mike Garlick and company may take a small financial gain if they can trim the squad before the season has concluded but such small victories seem a little churlish.

If the club can't find an agreement with the duo then they risk the wrath of Sean Dyche and the supporters; it puts unnecessary strain on a small squad and forces the Clarets into a fast rebuild before the start of next season. While Burnley do need to reinvigorate the squad, it may be best to hold off until the transfer market is a more stable place.