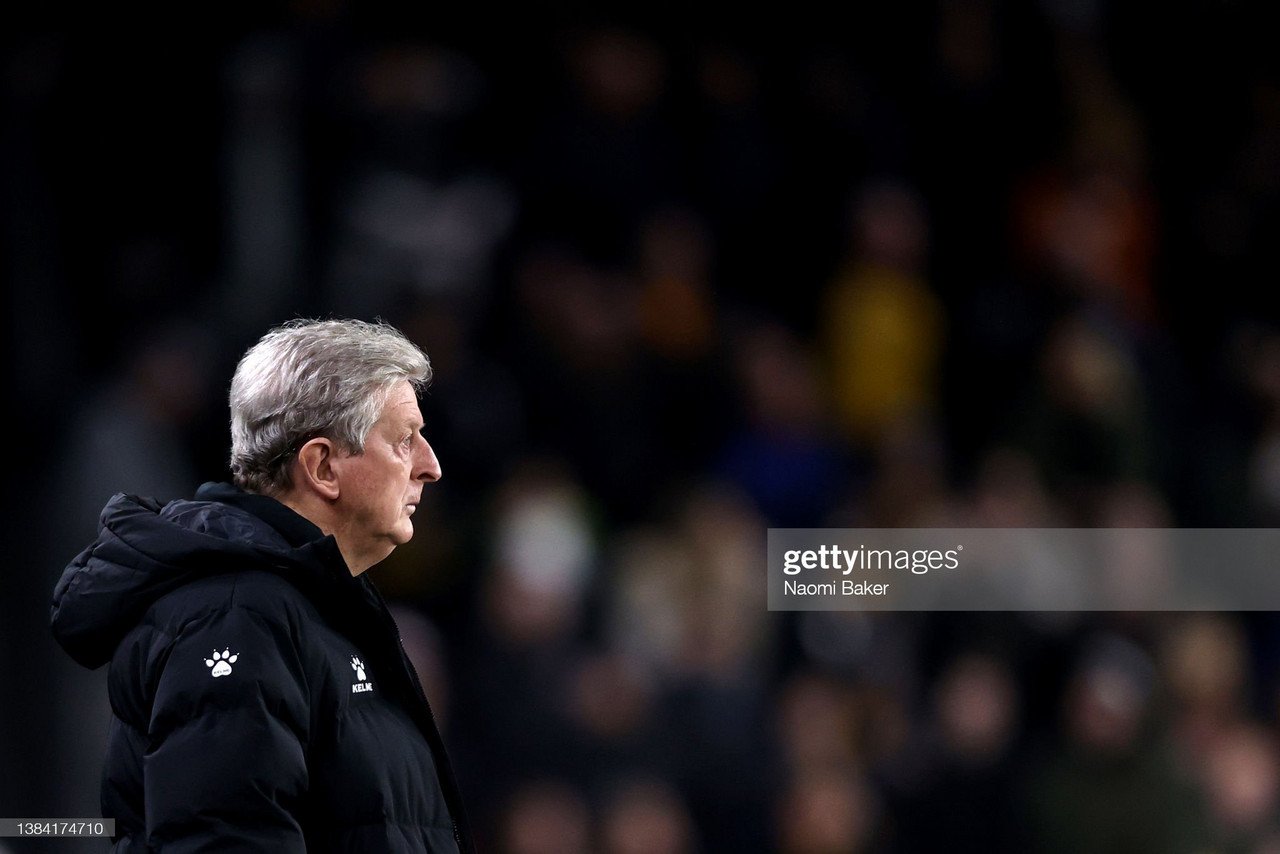 Leeds United travel to Watford on Saturday ahead of a massive game in the Premier League at Vicarage Road, with both sides wanting victory.
The away side enter the game unbeaten in three following a 3-0 humbling by Aston Villa, whilst Watford will aim to rebound from an expected but valiant 2-0 defeat at Anfield.
A win for Leeds would put them onto 33 points, and 11 ahead of their hosts. Defeat for Watford would make survival look an even greater ordeal; but 3 points would put them level with Everton, who suffered defeat at Turf Moor against fellow strugglers Burnley in midweek.
With so much at stake, both Roy Hodgson and Jesse Marsch were subject to the media's interrogation. Here are the five key takeaways from those interviews.
Hodgson on survival chances
Maxwel Cornet's late winner for Burnley on Wednesday night has certainly elevated their survival chances, putting them just a point behind the flailing Everton.
Hodgson also believes that result "means [Watford] stay in touch with Everton", and that "the gap between Burnley, Everton, Watford and Norwich is not enormous."
"We're all in a fight together, and it's up to us to win that fight", he said. "I think [the team are] working as hard as we can expect them to work, and they're doing their level best in every game."
Indeed, Hodgson was evidently impressed by his outfit's calibre against a Liverpool side who are unbeaten in the Premier League this year.
"Although we lost last weekend I'd like to see a lot more of the same because I thought we pushed them hard and put in a wholehearted performance.
"If our situation is to change it'll be because our players continue to roll their sleeves up."
Marsch on Leeds' game plan
Leeds, meanwhile, have picked up 7 points from their last 3 matches to move 6 points clear of the relegation zone.
On that strong run of form, Marsch said that "our group has shown an understanding of exactly what is necessary for every match. We'll make sure to do that carefully and prudently for this one.
"There's a confidence, in that the team believes in themselves more than they did a month ago. The key is to use that confidence in ways which push us forward, but not to get over-confident", he said cautiously.
Certainly, Marsch was under no illusion that the relegation fight was over for the South Yorkshire side.
"The reality is we're still in a relegation battle. We know that, and we're not foolish or naive to that. But again, watching the table doesn't do anything to impact our work process.
"None of us think we're done, or safe, or a completed project. We have to push every day to be better."
A win against Watford on Saturday would put Leeds in a good place in their fight, however.
On the opposition
Roy Hodgson praised Leeds and Marsch specifically for their recent string of results.
"We're playing a good Leeds side who are organised and have had some good results since the new Head Coach came in."
However, he was also fast to suggest that an important three points against them was more than possible, despite the Hornets' dire home record.
"They'll want to win, but so do we and we believe we have the capability to do so. We haven't been able to dent our bad record at home in the games we've had here, but we'll keep going."
Jesse Marsch has "so much respect for the career" that the 74-year-old Hodgson has had, and praised his job at the Hertfordshire outfit.
"Roy Hodgson's done a good job with them, they're disciplined and organised, and it will not be an easy match."
The American also noted that it had been "tricky preparing for them because they rotate a lot of players." He had found that Watford will be "most dangerous when [Leeds] have the ball", although noted that the quality of the Premier League made it "hard to find weaknesses in the way the team's do things."
Marsch on the changes and the long-run
Marsch was also queried on what changes he has made to the philosophy at Leeds since he replaced the former manager Marcelo Bielsa in late February.
Marsch took charge with the club just two points clear of relegation, and at the end of a month which had seen them ship 20 goals in just 5 games.
It was "easy to see the stress on the player's faces", he said. "I was just trying to relieve the tension, and the focus on results and what was happening in the table."
In the five games since, he has attempted to work his own style into the squad.
There was "more improvement we could make" in a lot of areas, he stated. His job was "putting the building blocks together and creating clarity for the group", as well as transitioning "the players out of the playing style Marcelo had to what I wanted them to be."
Now, he sees the original plan beginning to blossom.
"Now [the players] have a broader understanding, we can go into the details to help them understand how little things can have a much bigger difference.
"It's nice to see [those differences]. That's a credit [to the players] and the mentality they have."
Survival may give Marsch the ability to work on the long-run with the club, with the current work only as the beginning.
"I think we're only in the initial phases of where I think we can really go, and what the end goal will be."
Hodgson on his footballing ability
In mid-week, a quite remarkable video surfaced on Watford's Twitter page, showing the oldest active manager in the football league making a rather brilliant assist to Joao Pedro in training.
The tweet garnered millions of views, and prompted a response from Leeds and England midfielder Kalvin Phillips, who hoped that Hodgson would not be starting against him on Saturday.
https://twitter.com/WatfordFC/status/1511682634899988483?s=20&t=MdA2GFE-YmUle2zeDgkW9w
Responding to the video, Hodgson remained as humble as usual.
"I've heard about the video, but I've not seen it. I don't join in training, and actually I very rarely kick the ball these days because I'm not as good as I once thought I was!
"There was certainly a lot of luck involved with that pass - it doesn't happen very often!"
Watford will have to hope that they don't wish they had the Englishman in midfield come Saturday afternoon. Watford vs. Leeds kicks off at 3pm on the 9th April.