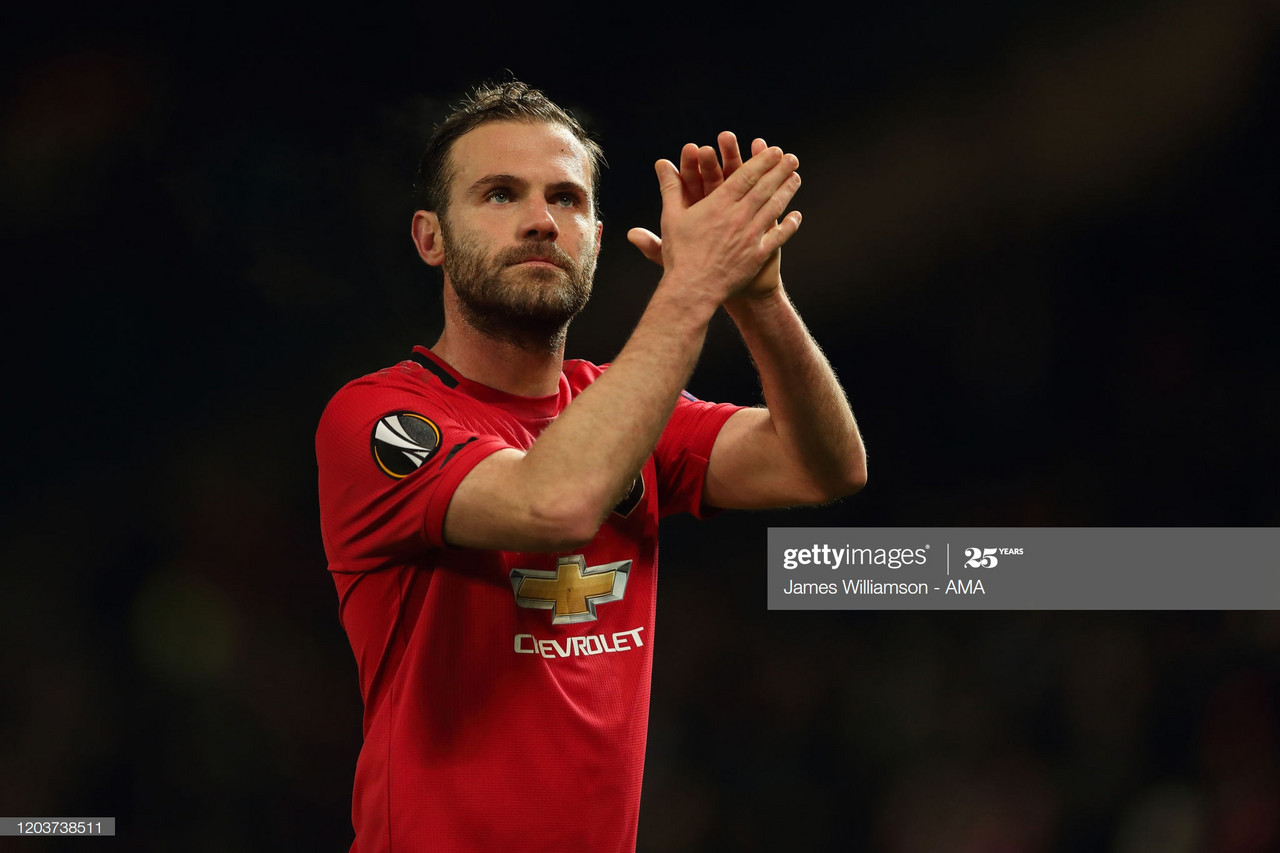 With January signing Bruno Fernandes impressing since his arrival at Old Trafford, Juan Mata has struggled for first-team starts this season - only eight in the Premier League.
The Spaniard has been with the club for six years now signing in 2014, when David Moyes was the first team manager. However, the 32-year-old has played in England since the 2011/12 season where he spent three seasons with Chelsea.
His time with United has brought him four trophies, winning the FA Cup, EFL Cup, FA Community Shield and the UEFA Europa League. The midfielder won an additional three trophies with Chelsea and he also has a FIFA World Cup medal as well as a UEFA European Championship medal that he won with Spain.
Why Mata is still important to United
The former Chelsea player is one of United's most experienced players with just Lee Grant (37) and Sergio Romero (33) older than him.
The intelligent play-maker has made just over 250 appearances for the club, scoring 48 goals and assisting 42 times. Adding to that, the Spaniard has managed 41 caps for his national team, scoring 10 times.
Mata isn't the only World Cup winner at the club, with Paul Pogba winning it with France in 2018. That kind of experience of performing at that level is invaluable and will help the team in big games, like cup finals.
Mata is getting older and United do have many attacking players who arguably could also get into the first team however, the 32-year-old is a good back-up option for Ole Gunnar Solskjær.
For bigger games Mata could be the Norwegians choice with Mason Greenwood and Daniel James young and inexperienced, although still very promising and exciting.
Jesse Lingard and Andreas Pereira seem to be out of form and potentially out of favour at United.
Both Fernandes and Pogba seem to be the obvious first team choices with the rest of the midfield being rotated about.
For cup games, where the United manager seems to be fielding his less experienced players, people like Mata will be a gift for Solskjær as he knows that he can rely on them to control the team.
However, if the Reds were to see someone like Jadon Sancho join the club in the summer, United would most likely be wanting to offload one or two of their midfielders.
When talking in a video to Manchester United's Twitter account in May, Mata said: "It feels like it has gone very quickly, it feels like time flies. I didn't know it was going to be my 250th game, but I feel proud.
"When you play your first game you feel like you are in a new beginning, a very exciting moment in your life playing for this club.
"I don't want to stop here, I want to keep going and going, and keep adding games in a United shirt."