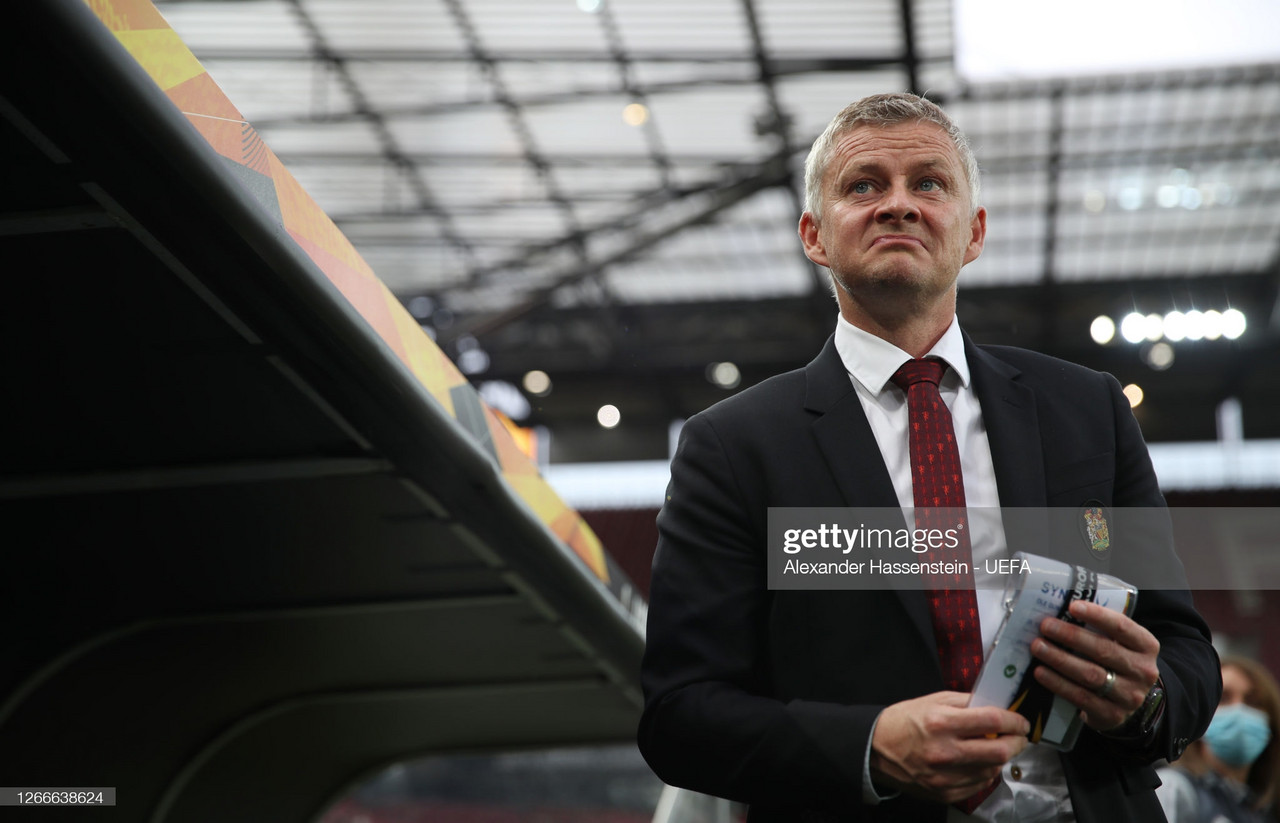 With the new Premier League season underway, the Manchester United board have so far backed Ole Gunnar Solskjaer heavily as his side prepare to battle for honours across the 2021/22 campaign.
After previous windows in which United fans have been bitterly disappointed with their club's recruitment, there are reasons to get excited with this summer's business thus far.
The long-awaited signing of Jadon Sancho for £73 million, and the recent addition of Raphaël Varane from Real Madrid, mean that this could be The Red Devils' biggest spending spree in some time.
However, as we have seen with other clubs and managers in recent seasons – notably Chelsea and Frank Lampard last summer – with big spending comes big pressure, and Solskjaer will come as no exception.
Here we take a look at how the 2021/22 campaign could either make or break Solskjaer's United tenure.
Solskjaer has the defence he needs:
United scored 73 league goals last season, their highest tally since the departure of Sir Alex Ferguson, but it was in fact their defence that often caused dropped points.
There were many reasons that contributed to a leaky defence across the past year – countless fans believed that Harry Maguire didn't have a suitable partner to showcase his strengths, be it Victor Lindelof, Eric Bailly or Axel Tuanzebe.
However, the introduction of Varane offers reasons to be optimistic – on paper, the French centre-back's qualities could go hand in hand Maguire's set of skills.
And Solskjaer is fully aware that his team now possesses one of the most decorated players in world football as he has won more than 19 trophies in his career up to now, including four Champions Leagues, three Spanish titles and the 2018 World Cup.
After officially announcing the signing of the highly-experienced defender, Solskjaer said:
"Raphaël is a proven winner who we have tracked over a long period of time and we know just how much of a dedicated professional he is."
"We have great depth of international defenders and he will add his immense skill set and leadership to that group. He is a unique defender with a rare combination of top-level attributes that I know will rub off on our younger players."
"He has won everything there is to win but I know that he is still determined to succeed, I can't wait to welcome him into the squad."
With Solskjaer fully aware that his side have brought in one of the most decorated defenders in world football, it is now up to him to make sure that United are defensively astute.
There can be no excuses for the Norwegian this season if his side leaks goals – he has all the tools he needs to create a defence that can be used as a solid foundation for United to win games.
A back line of Luke Shaw, Maguire, Varane, and Aaron-Wan Bissaka is one of the best defences in European football, so Solskjaer will be under intense scrutiny if this defence doesn't perform.
Question marks will be raised over the boss' ability to be defensively sound.
Despite clear signs of progress throughout Solskjaer's tenure, United are still yet to have won any honours whilst the Norwegian has been at the helm.
Now that Solskjaer has finally got his hands on Sancho – a player that he had made clear he wanted from day one – the gaffer will be expected to challenge for the league title and/or win a domestic trophy.
United's points tally will probably prosper from previous seasons, as it has done each year since Solskjaer's arrival, but soon enough that progress needs to have something to show for it.
It has now been exactly 1,555 days since The Red Devils last lifted a title of any kind, and if this baron run continues for much longer, the pressure on Solskjaer could crescendo into an ugly outcome for all.