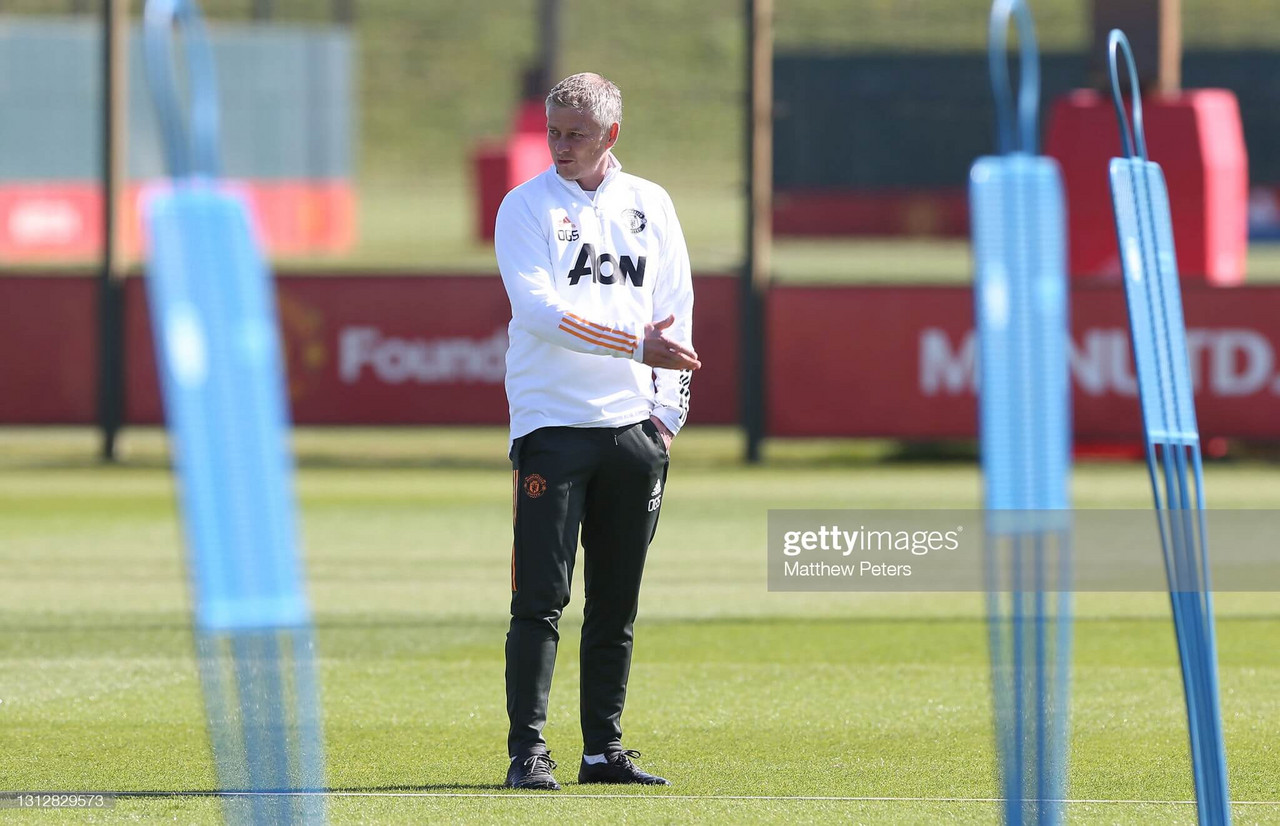 Manchester United manager Ole Gunnar Solskjaer faced the press ahead of welcoming a tough Burnley side to Old Trafford on Sunday.
United head into the game on good form, having recently sealed their place in the Europa League semifinals, while also beating Burnley in the reverse fixture at Turf Moor earlier in the season.
However, Sean Dyche's men are unbeaten at Old Trafford in their last four visits and will be eager to extend their impressive run.
On Marcus Rashford
Manchester United's hunger-fighting superstar Marcus Rashford has been touch-and-go for a worryingly long period of time, with the intense schedule preventing his recovery from a persistent niggle.
Rashford was rested midweek, and when asked about the chances of him featuring on Sunday, Solskjaer said: "I have got to hope he can be available and not make it worse, that is the decision I have got to make so fingers crossed."
He continued: "He wasn't due to be on the bench really, he didn't train yesterday but just in case he put his hand up and said if needed I could do a job. So it is a decision I have got to make on Sunday morning. But he is important for us. It is a difficult one. You have to go by how Marcus feels in a couple of days."
With an entire week separating United's fixtures for the first time this season, it seems Sunday presents Solskjaer's opportunity to give Rashford the rest he so desperately needs.
On Eric Bailly
Fans favourite Eric Bailly's season has been truly representative of his Old Trafford career, impressing in spells but unable to maintain the consistency required to establish himself.
It's for this reason his future has come under intense speculation of late. When asked about this, Solskjaer said: "Eric has played well when he has played. I know there has been speculation, we are talking to him about his contract so I don't see any issues really."
Solskjaer continued by discussing Bailly's availability for Sunday, stating: "Eric has been isolating back home in the Ivory Coast and he is back in England now and we hope he can be available for the weekend. Hopefully he can train tomorrow depending on how he feels within himself but he has had the tests today so we need to get the confirmation that he is still negative."
On a potential title challenge
With just seven games left, United's hopes of a title are still mathematically possible, however extremely unlikely.
When asked about United's ability to challenge for the title, Solskjaer said: "One of course we will never give up. ManchesterUnited will never ever give up. This team, this club has had too many setbacks, too many great comebacks to have that in our DNA. But is it realistic, no because when you have a team so consistent as Manchester City City have been you don't expect them to lose three games out of the last six but as long as we do our job we know we want to finish the season strong. So one game at a time."
On United's home record against Burnley
As previously mentioned, Burnley have been more than tricky customers in their recent trips to Old Trafford, winning the last clash between the two.
When asked about his side's improvements since last year's defeat, Solskjaer said: "It is a massive game for the players. Massive game for them to show the mentality that they have shown over the last 13-14 months because I think the attitude has been spot on. The determination, the bounce back ability the of not letting one defeat derail your season or lose the momentum."