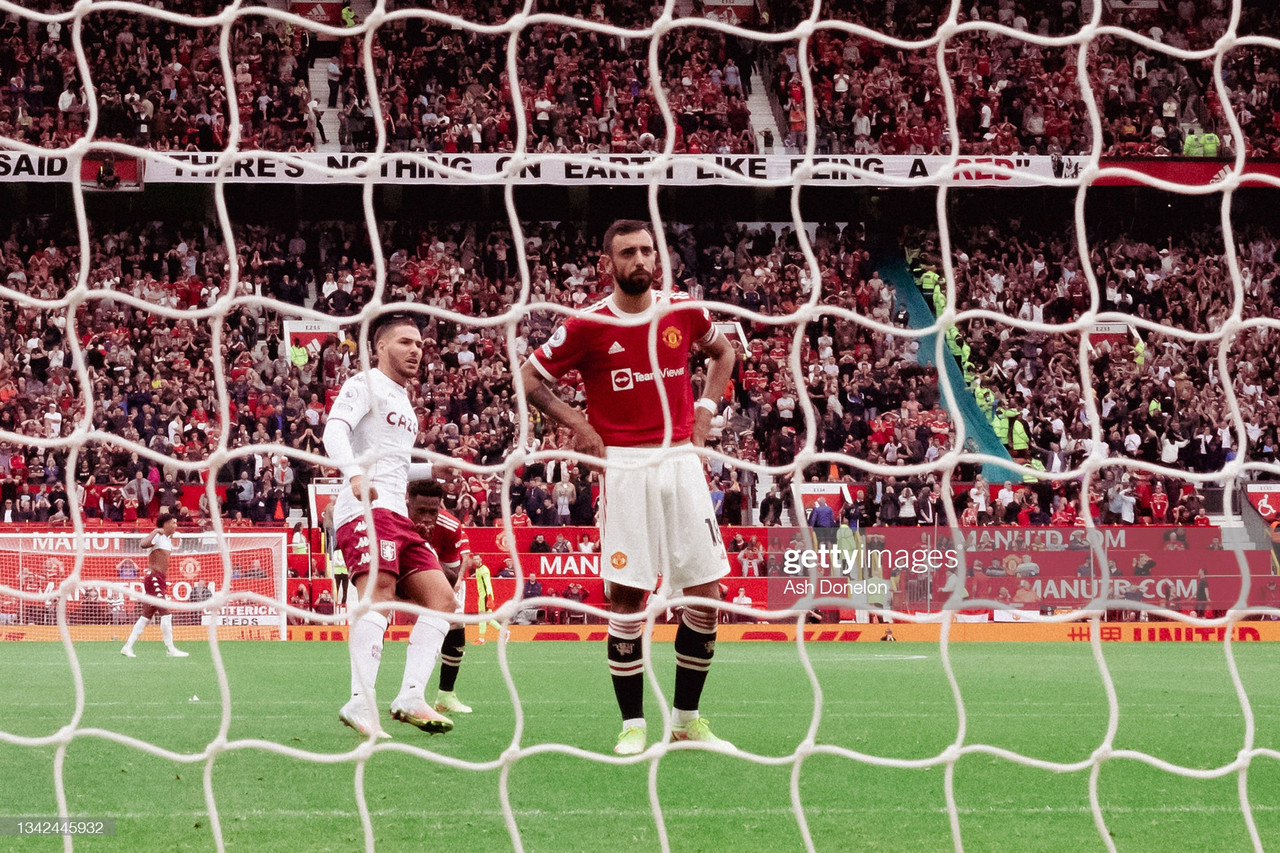 Everything seemed hunky dory at Manchester United a couple of weeks ago but three defeats in the last four games has lead to Ole Gunnar Solskjaer and his players being subject to their fair share of criticism.
Such is the nature of the beast of belonging to such a huge football club with high expectations, two bad results can completely change an entire outlook of what state the side is in.
Does a couple of poor results warrant such a dramatic switch in mindset, or is what we have recently seen of Solskjaer's side to be expected?
Let's take a look:
Results haven't mirrored performances:
After being knocked out of the Carabao Cup at the first hurdle, losing to Young Boys and succumbing to defeat in Saturday's Premier League game against Aston Villa, large proportions of the United fanbase are beginning to panic.
This isn't anything new at Old Trafford, however, with fans' mindsets rapidly changing dependant on whether their side wins a singular football match or not.
Of course, the club's recent results have been far from perfect, but when you start to look at the performances, The Red Devils' were certainly due a bad result or two.
United sat comfortably at the top of the table after picking up 13 points from their first five games, but it was fair to say that they were fortunate to have picked up those 13 points.
Solskjaer's side were by far the inferior team when they faced Wolves at Molineux at the end of August – but despite the fact that the hosts created a plethora of chances and dominated large periods of the game, United managed to snatch three points.
Similarly, United beat Newcastle by four goals to one earlier in September, with the result implying that it was an easy encounter for United.
However, despite The Reds putting in a thrilling display in the final 30 minutes, the game was on a knife edge for the most part. Cristiano Ronaldo's opener was a tad fortunate, and Newcastle looked like the more dangerous side for a decent spell after equalising.
United also struggled to create against Southampton when they drew at Saint Mary's in September, and despite the fact that United put on a much more positive display in last week's 2-1 win over West Ham, they only just managed to come back from London with all three points.
So the fact that United have lost their last two games is far from idyllic, but many say that luck evens itself out over a season – perhaps this is what we are starting to see after United's points tally probably wasn't a fair reflection of their performances during the opening five matches.
After losing out to an 89th minute Kortney Hause goal on Saturday, the mood surrounding Old Trafford suddenly took a negative turn.
The performance wasn't great and United would have possibly been lucky had they gone on to take a point – but it is far from panic stations for Ole's men at the moment.
United currently have 13 points after their first six league games – the best start a United side has had to a league campaign since Sir Alex Ferguson retired in 2013.
And not only that, but Chelsea and Manchester City – who many had tipped to be the favourites to lift the title this season – are also sitting on 13 points each.
It is only Liverpool who are ahead of the three clubs, after picking up 14 points following their entertaining draw with Brentford on Sunday.
So although United have deserved a lot of criticism that has come their way across the past week, there is no need to write the season off just yet, with Solskjaer's side currently in a similar position to that of their fellow challengers.
United do appear to be lacking a clear style of play – an issue that many have highlighted for quite a while – but the United way under Solskjaer has been to pick up points despite not always playing scintillating football.
There is clearly room for a lot of improvement at Old Trafford, but the past week doesn't change the fact that this is the most dangerous United side we have seen in years.