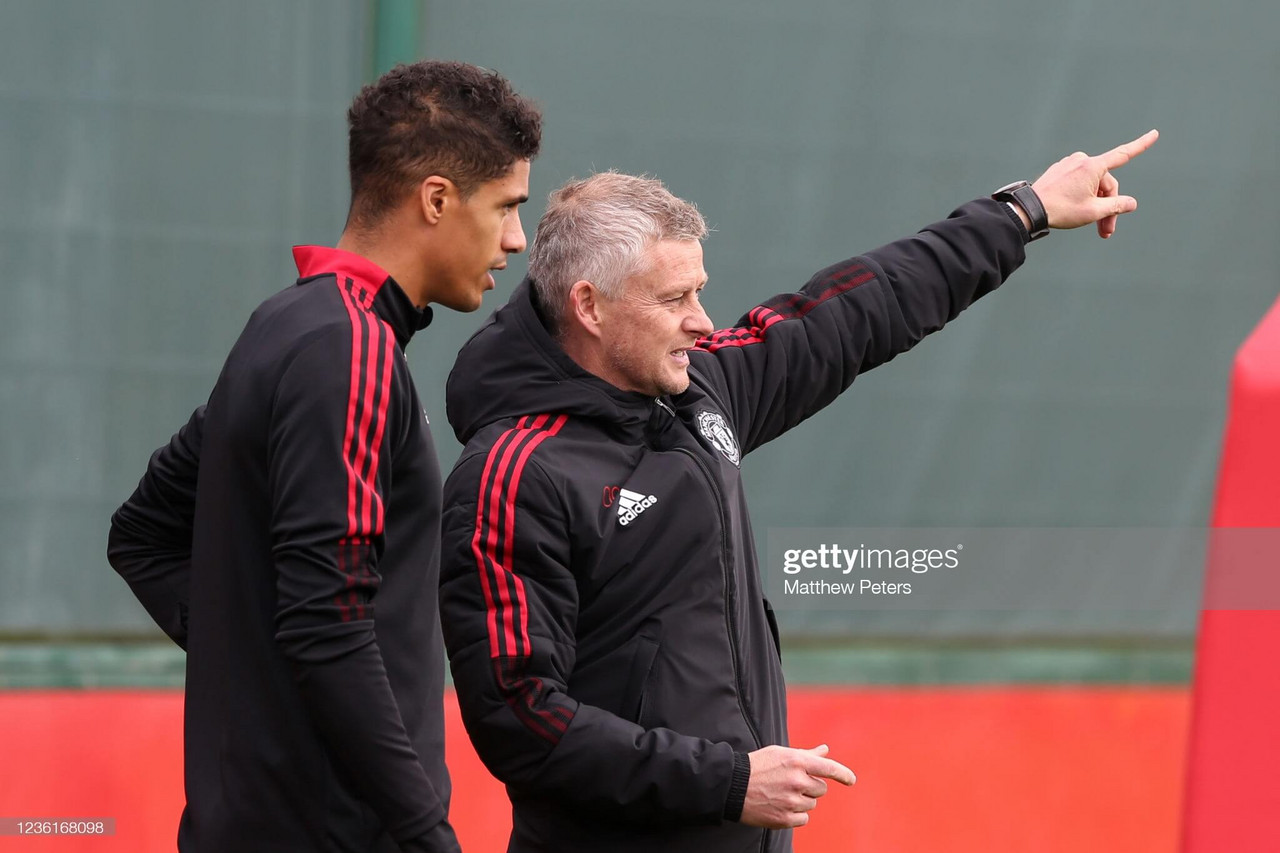 It's been a week since Manchester United's chastening defeat to Liverpool and now each game counts for manager Ole Gunnar Solskjaer and his team. In the face of intense scrutiny, the United manager was bullish as he previewed his side's trip to Tottenham Hotspur — a game that pits two under-fire coaches against one another.
Solskjaer admitted there needed to be a "reaction" on Saturday after a "difficult week". United, currently seventh in the Premier League table having taken one point from their last four matches, had been akin to a "punch-drunk" boxer who had struggled to fend for himself, according to the manager.
"We need a reaction and it's my job to put the players in the right frame of mind," Solskjaer said. "I'm responsible for the reaction, for the result, for the performance, and we've worked on the pitch. We've worked on everything that needs to be sorted for a footballer — and that's not just one bit, it's not just frame of mind, it's game plan, tactics, technically. We've had a good week and I feel the boys are ready to give their best.
"Sometimes when you come in for criticism like you are doing, you get into the trenches with your team-mates, and that reaction I've seen this week. This club, with whatever we've been through before, it's always about getting through with courage, togetherness, team-work, self-belief and sticking together and this group has done."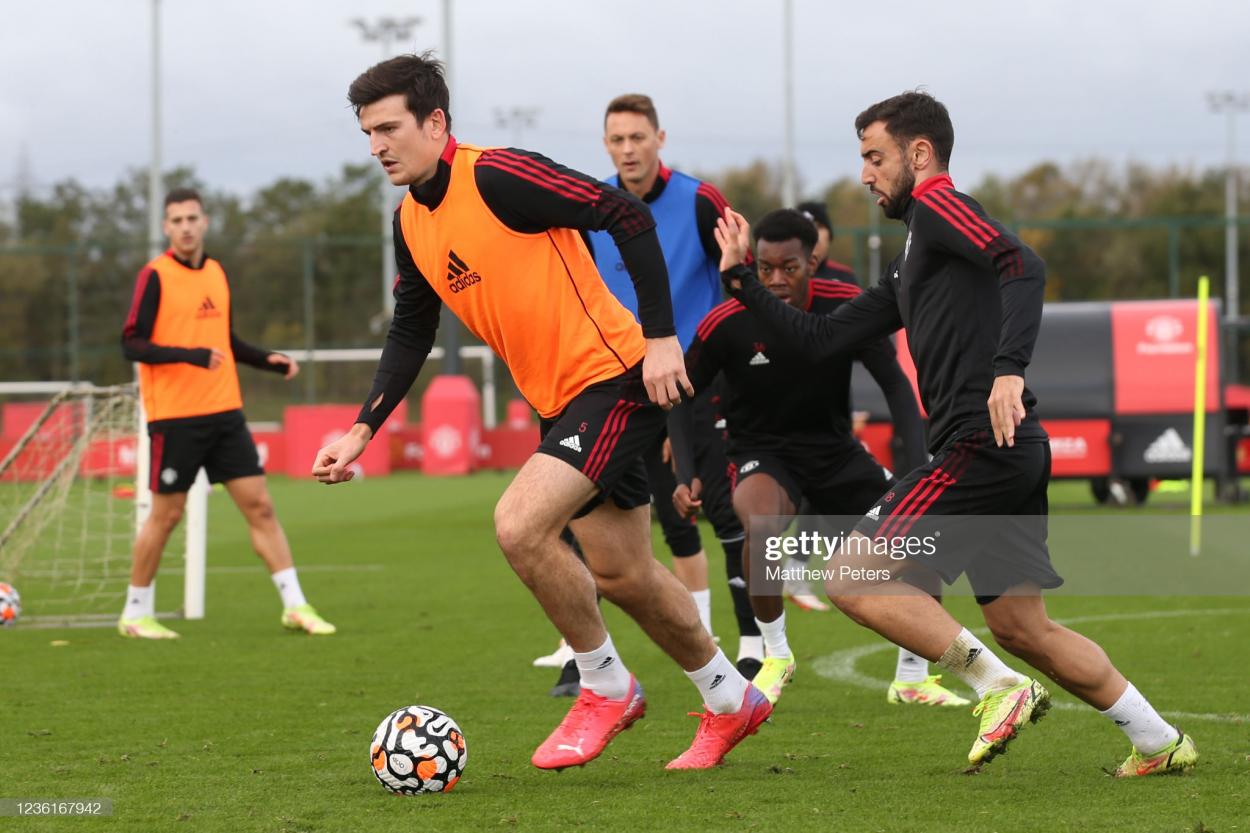 Speaking specifically about the humbling against Liverpool, Solskjaer said: "Of course you have to hold your hands up – that performance is not acceptable. And you have to look at why it wasn't acceptable, and why it went as it did.
"I use the analogy that it felt like we were a boxer being punched, getting knocked down in the first round. We had a chance, we conceded a goal, and we wanted to sort it out and we went a bit too open and too frantic against a good team.
"You see Tyson Fury when he gets knocked down a few times, it's remarkable. Maybe we got up too early and tried to sort it. Minds have to be better but of course we've had to look at different things, and of course you have to be up front and honest, the communication has to be direct."
'I've been through bad moments here'
With big games upcoming next week away to Atalanta in the Champions League before hosting the first Manchester derby of the season next Saturday, Solskjaer was able to grab a quick chat with his managerial mentor, Sir Alex Ferguson, who was at the club's Carrington training ground on Tuesday for a pre-arranged meeting.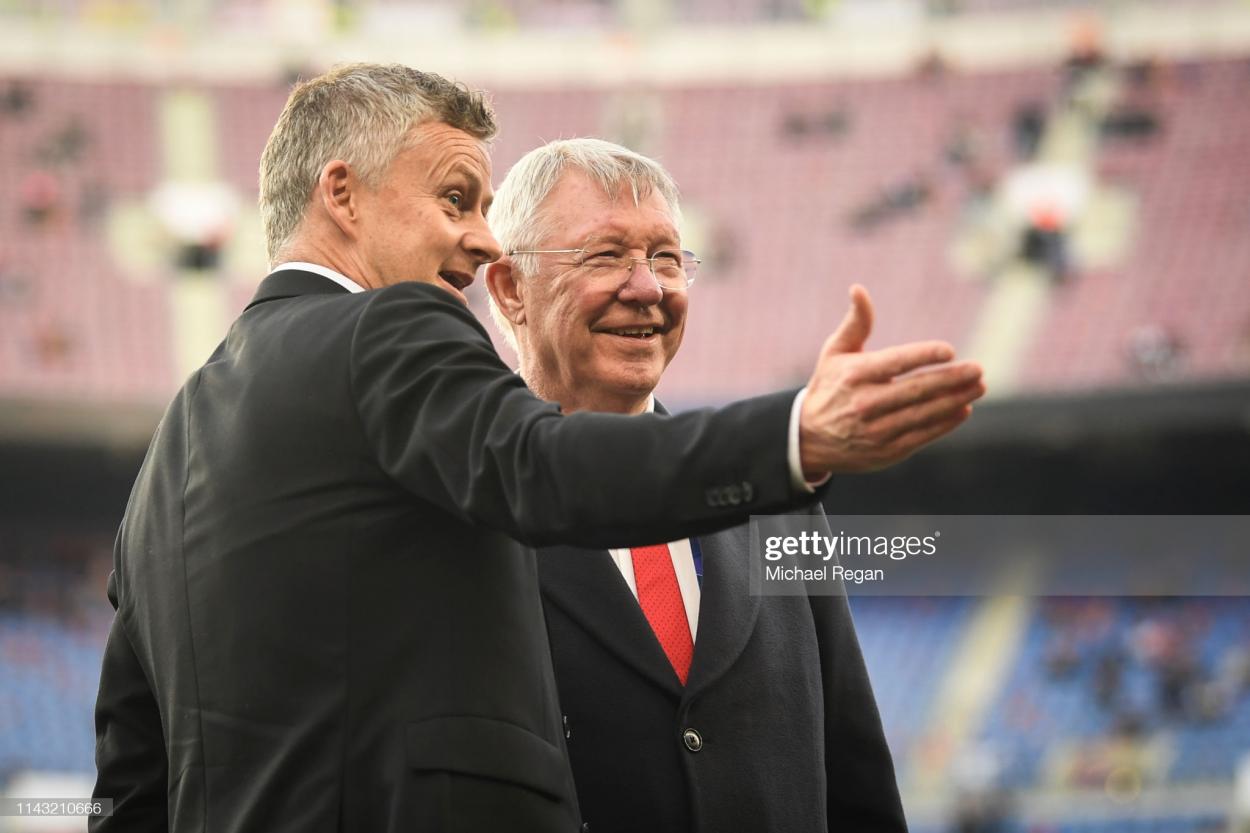 "We had a commercial day and I met him and spoke to him just for a brief moment," Solskjaer confirmed. "He was in there with Cristiano [Ronaldo]. I have been through some very bad moments here as a player and when I have been a coach and a manager as well. I have had to deal with setbacks. There have been two or three crises at least since I became the manager here and one thing I can say is that I will always give it a good shot and fight back."
Paul Pogba — who had been the subject of "lies" in the media this week, according to his manager, after, it was claimed, he had snubbed Solskjaer in the dressing room after the game — will start his three-match suspension and miss the Spurs game while Raphael Varane and Anthony Martial could make their return to action after injury.