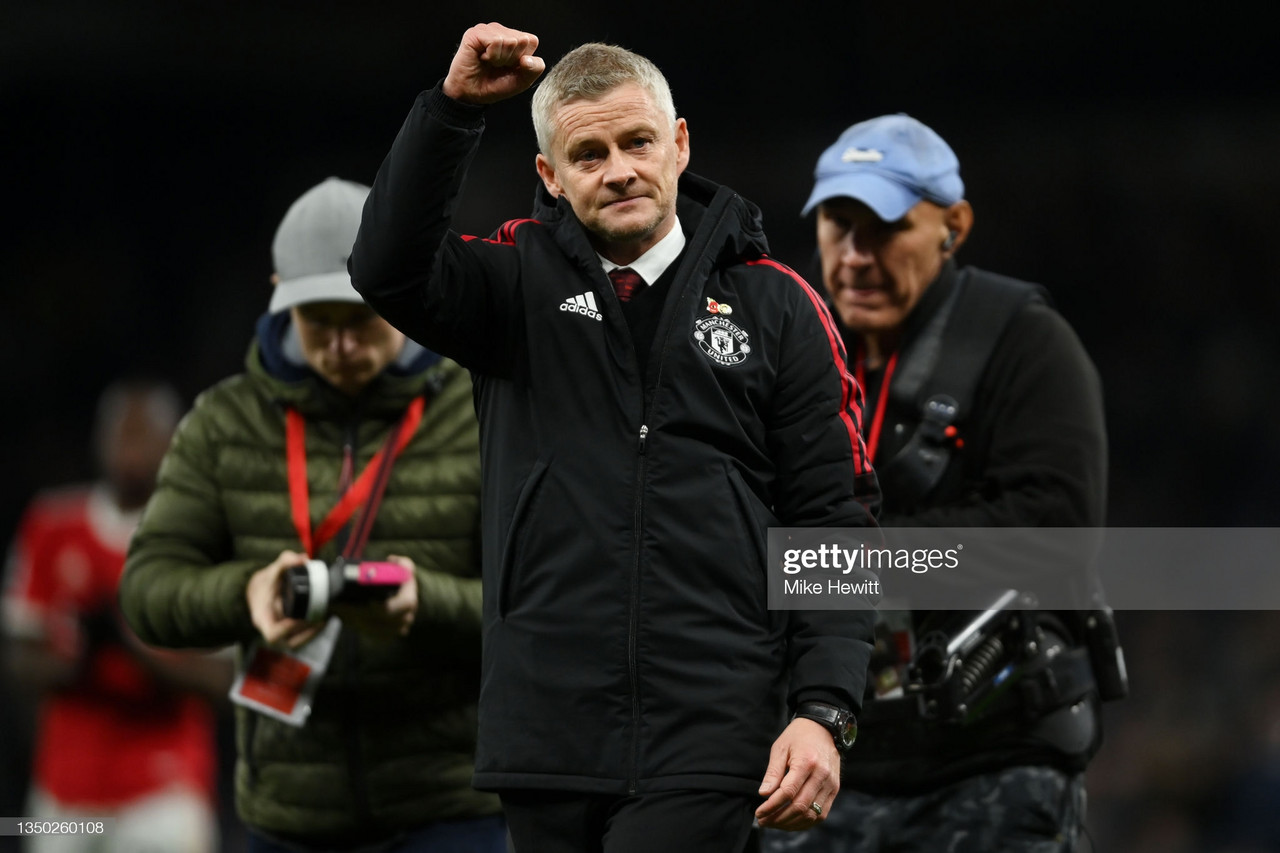 Ole Gunnar Solskjaer came out firing after his "darkest day in football" last Sunday against Liverpool.
The Manchester United manager looked like a kid at Christmas during post-match duties after the Tottenham Hotspur rout, as he saw his players step-up in his hour of need to ease a little bit of the mounting pressure that rests on his shoulders.
He had much more to say than his rival in the other dugout, Nuno Espirito Santo, who cut a much more sombre figure. But this was a day of celebration for Solskjaer and he absolutely deserves to make the most out of it, even if he knows that another big match is just around the corner.
On the performance
Solskjaer was beaming in his assessment of the game, and rightly so.
"The performance was really good from the start," he proudly told reporters. "It was really good from Tuesday morning when we worked on something that we felt and hoped and thought it was going to work and it did. Every man to a tee did their jobs. We kept a clean sheet and kept the ball away from David [De Gea] and he never had a save to make."
On the tactics
The Norwegian had come under fire for his tactics in previous matches but he got his setup spot-on in London.
"There's many things behind the tactics that we used today," he said. "One is solidity, we managed to get Raphael [Varane] right bang smack in the middle of that back [three] because we needed a clean sheet.

"We needed to control the game with the ball and we did.

"We got Edinson [Cavani] and Cristiano [Ronaldo] to play together as a front two, we got the width from the wing-backs and today we felt it was going to work."
People have been quick to question Solskjaer's lack of a tactical plan so it was pleasing to here him dissect it here. He talked about the need to have more of the ball and control more of the game, as opposed to be dragged around like rag-dolls like in recent matches. The changes worked and they worked wonderfully.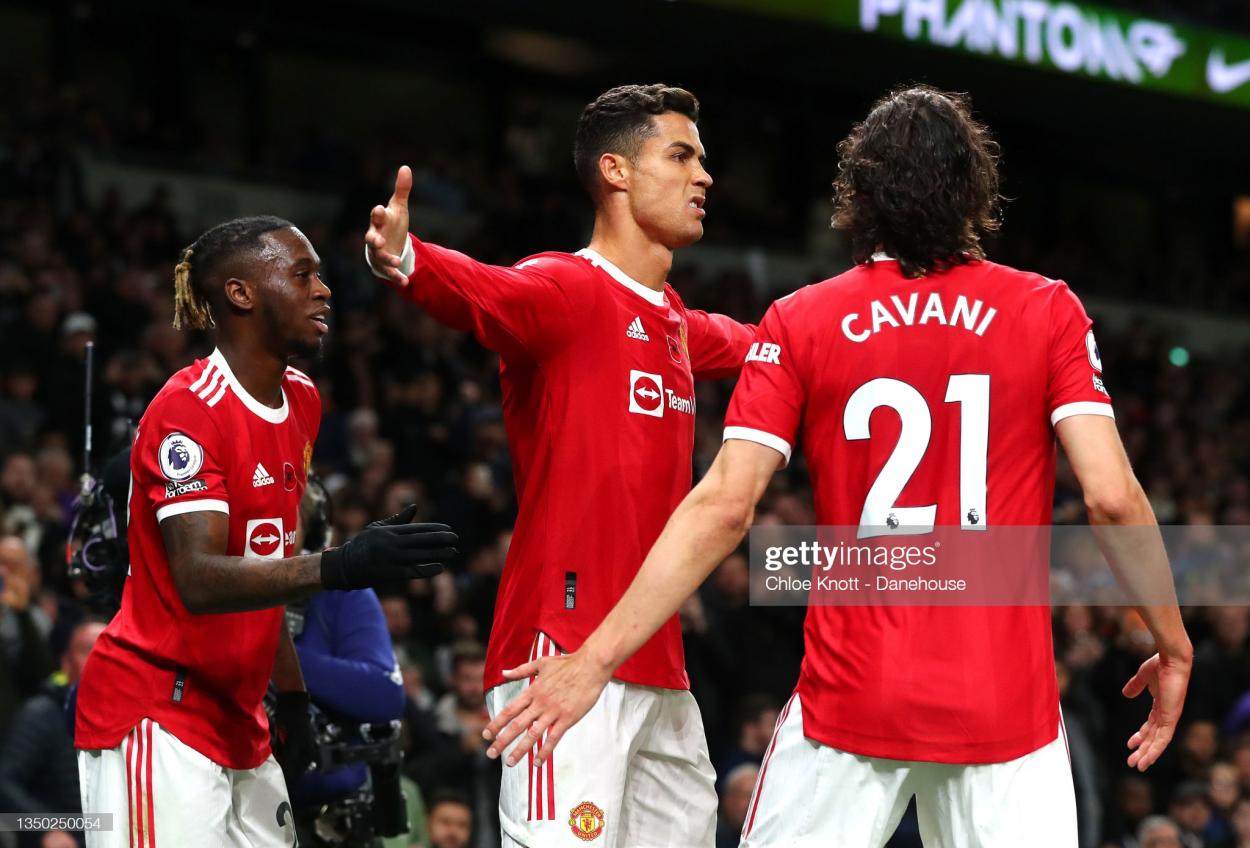 On Ronaldo and Cavani partnership
The United boss was asked on the sustainability of pairing Cristiano Ronaldo with Edinson Cavani, given that the two have a combined age of 70-years-old.
"Both of them have been really really good," he said. "I said in a different interview, Tuesday morning's training session by Edinson Cavani was the best I've seen by an individual since I have come here. He led the line, was a good example for everyone on how to change the mood and performance.
"The two of them were told early on they were going to play up front as a two and they've been like two peas in a pod, really close and it worked today. Two excellent goals from the two of them."
That combined age of 70 is represents years and years of expertise at the highest level and it's almost impossible for defenders to cope with. The movement of both players was simply too much for the Spurs defence to handle.
On mounting pressure
Many people had written Solskjaer off after the last week's dreadful result but results like this will help to keep him in the United job for a little while longer.
"It has been a difficult week for the players, fans, club and for me," Solskjaer admitted. "I've stayed away from the noise, but you know what's happening out there. You know you have to put in a performance. Every time you lose a game, it's the worst feeling as a coach, player or manager.
"But for us, we needed a whole week to work on this performance and its probably the last time we'll have a long week to work so it was important to work on fitness, mentality and of course we changed the tactics. Its nice to have four days to do that."
Solskjaer told everybody last week that his management team have "come too far to give up now". This was a huge result for him. He had somewhat passively watched his team slide to the bottom but now he is making the moves necessary to turn the ship around.
The next two games, Atalanta and Manchester City,, remain absolutely massive for Solskjaer but he has started this critical week in the best possible way.