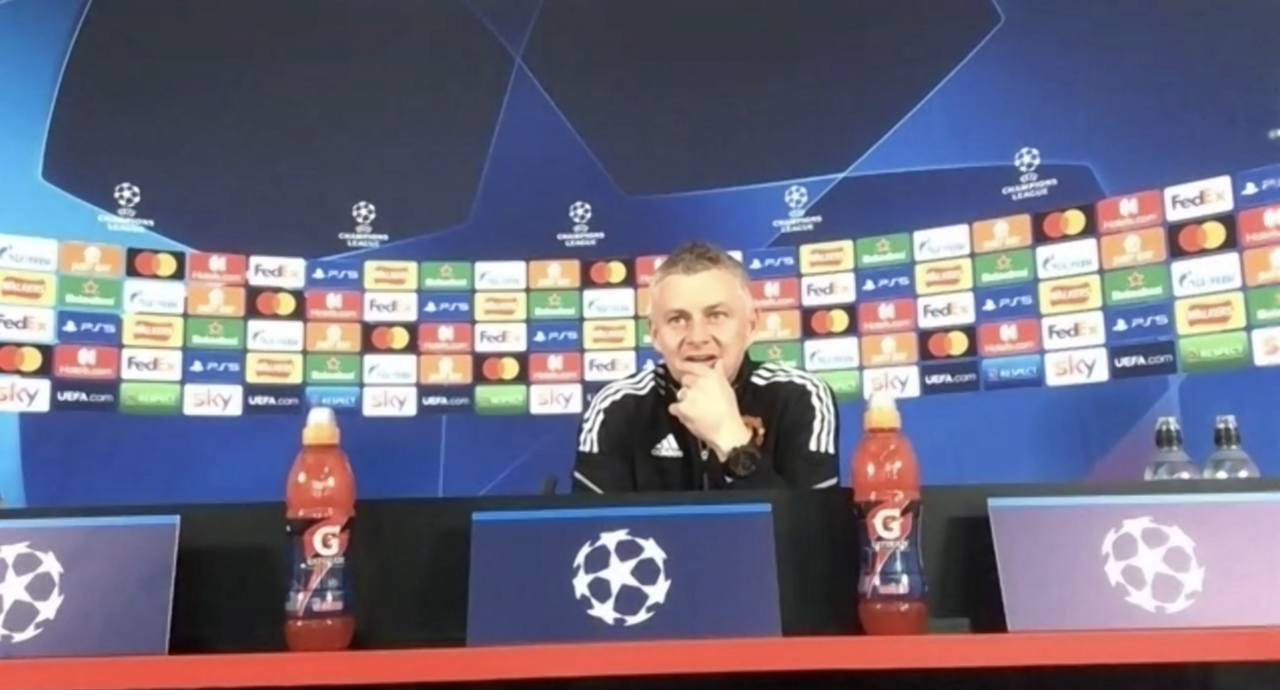 'With great power comes great responsibility' and that is a luxury any Premier League manager enjoys. Indubitably, they all have the power to select whatever starting eleven they want, however, some have more options than others...
Ole Gunnar Solskjaer was backed in the summer by the Manchester United board with the signings of Jadon Sancho, Raphael Varane and Cristiano Ronaldo. Whether he has managed to get the best out of them yet is another question.
The United manager has said that his squad can be rotated and play in 'many different ways' which is something we saw on the weekend against Spurs.
Solskjaer opted for a three at the back formation that included Varane, Harry Maguire and Victor Lindelof, but saw Marcus Rashford and Jesse Lingard have to settle for game time coming off the bench.
The formation change also meant that Mason Greenwood, Jadon Sancho, Donny van de Beek, Eric Bailly, Dean Henderson and Diogo Dalot were all unused substitutes.
No time for sulking says Solskjaer
During his pre-match press conference ahead of his side's away fixture in the Champions League against Atalanta on Tuesday night, Solskjaer discussed his options and what that means for the morale of the group.
"When you're at a place like this, as I've said we've got so many players, we don't have time for anyone to sulk or not give energy to the team.
"If you're not in the starting XI, you're there to support your teammates and when you come on you do your best when you come on. If you don't come on, what's the single most important thing you can do to help your team," Solskjaer said.
"And the attitude is spot on. Yep, I understand players want to play. No one is happy when they don't play but the squad morale has been really good and it has to.
"It can't be 'okay we've done one game now' and everyone is thinking about themselves, it's a team before any individual," he added.
Individual brilliance
At times this season, United have been accused of relying on individual brilliance when performances haven't been up to scratch.
The weight has often fallen on the likes of Ronaldo and Bruno Fernandes to supply the goods.
The pair combined beautifully on the weekend when Fernandes assisted Ronaldo's stunning volley in the first half against Spurs.
Individual brilliance can only get you so far, however, Solskjaer makes the argument that that same brilliance from individuals can be provided in any formation.
"We have a squad to play many different ways. You can put any tactics/system out, it's the players in it and how they execute their roles. That was the difference on Saturday, the quality of what we did was more important than the system we played.
"As I said, we've got players to play many different systems. Back three, back four, back five, whatever you want to call it.
"We've got wide men, wingers, you can play 4-3-3 or 4-2-3-1. We looked at the Tottenham game and we felt to get more control, we played that system and it worked.
"What we'll do tomorrow night, I can't say here of course but the execution within the role is more important than the system.
"You know the quality of the pass from Bruno to Cristiano for the first goal, if that's 4-2-3-1 or 3-5-2 that's just individual brilliance.
"We were solid, we were very happy with the defending and aggression in the team but the reaction was more important than individual reactions within their roles."