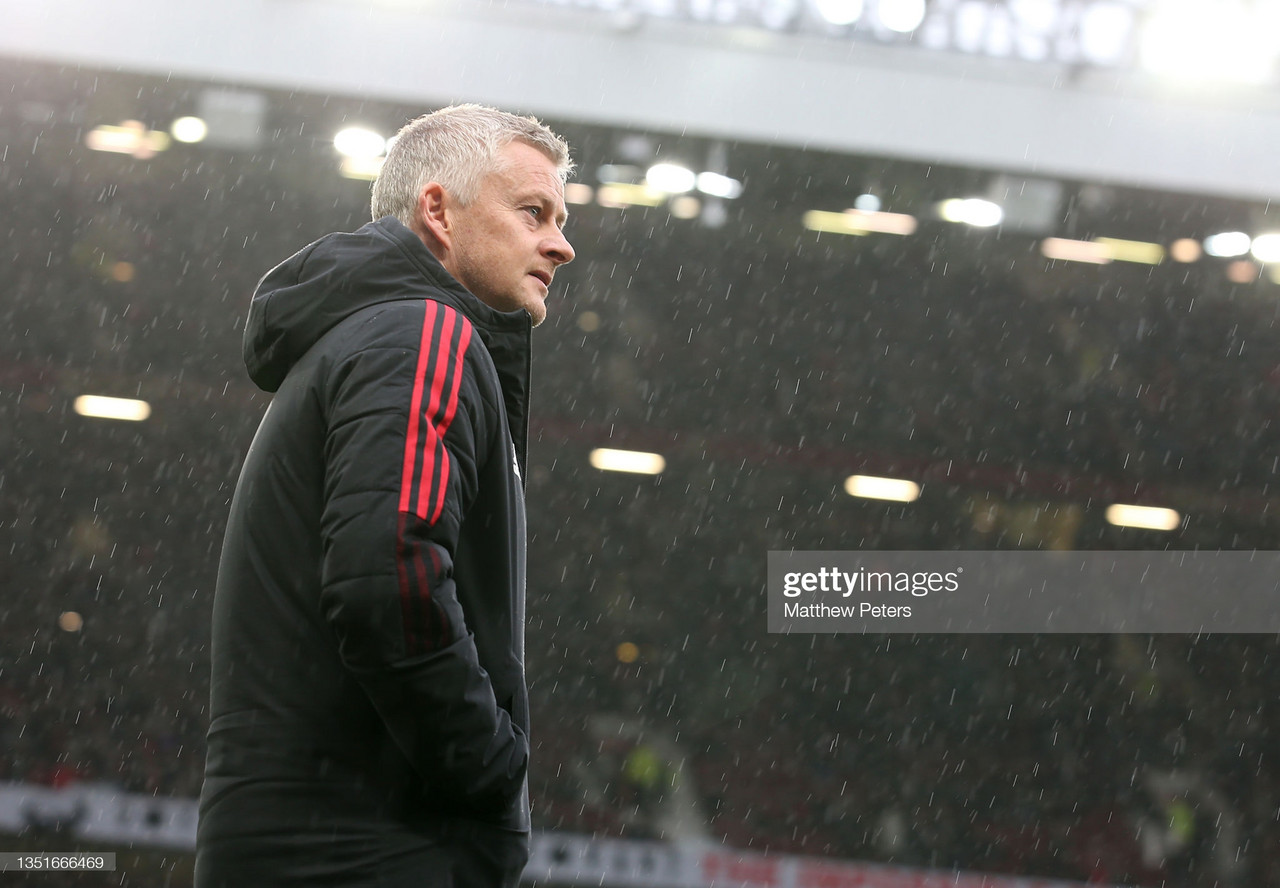 Manchester United suffered their sixth loss from their last 12 matches when Manchester City came away from Old Trafford with a 2-0 win on Saturday.
Pep Guardiola's side cruised past United and never looked like losing their first-half lead.
For United, they now sit nine points off the top of the Premier League and could be six off a Champions League spot if West Ham United win on Sunday.
With a trip to Villarreal looming later this month, their Champions League qualification hopes aren't looking too strong either. Cristiano Ronaldo has never played in the Europa League and won't have any plans to try it out any time soon.
United can't afford to leave it too late
The United board don't seem to be proactive when it comes to relieving a manager of their duties.
David Moyes was fired in late April of 2014, Louis Van Gaal was sacked at the end of the 2015/16 season and Jose Mourinho was removed from office in December 2018.
It appears as though whilst Champions League qualification is still mathematically possible, any managerial position at United is safe.
The worry now for United fans is that Ole Gunnar Solskjaer's progress has not only stalled but plummeted. There are no signs of improvement despite being handed a 5-0 thumping by Liverpool and now a comfortable beating by City.
There were calls for Solskjaer to resign after that defeat to Liverpool, and once again the United manager was asked about his future at the club.
"I have good communication with the club all the time which is upfront and honest. I work for Man United, I want the best for Man United. As long as I am here I want to improve this," Solskjaer said.
Chopping and changing formations mid-game is not sustainable
The 3-0 win against a toothless Tottenham Hotspur last weekend gave a sense of false hope but also clouded Solskjaer's judgement when it comes to formation selection.
Solskjaer hooked Eric Bailly for Jadon Sancho at half-time and resorted to the 4-2-3-1 formation. That is the second time in a week that Solskjaer has ditched the five at the back shape, albeit in midweek it was due to Raphael Varane's injury but he had Alex Telles on the bench who he could have brought on if he had a real belief in that set-up.
Perhaps the most alarming factor of their defeat to the 'noisy neighbours' came in the second half as United's xG (expected goals) reached a deplorable 0.06 and failed to register a shot on target.
That's without mentioning they are now 14 home games without a clean sheet and have lost eight games at the Theatre of Dreams this calendar year, something that hasn't happened since 1989.
This season Solskjaer has been rescued by his prolific striker, Ronaldo on more than one occasion. Against City, there was no indication a comeback was on the cards.
City controlled the game from start to finish, often showing United no sign of the ball. This was shown as Guardiola made no substitutions because his side were 'comfortable'.
"I don't like to not use them [substitutions]. The game was 2-0, everything was comfortable, I felt to not change anything today," Guardiola said.
United are now the third-worst team in the league when it comes to the form table, above only Aston Villa and Newcastle.
Daniel Farke was sacked by Norwich after beating Brentford 2-1 on Saturday and even they have been in better form than United.
The excuse of 'there is no obvious replacement' for Solskjaer is a rather ludicrous argument to make when the results have dried up to this extent.
United are in relegation form, there are no two ways about it and with the international break now upon us, it would be the perfect time to thank Solskjaer for his remarkable work at the club and move on.