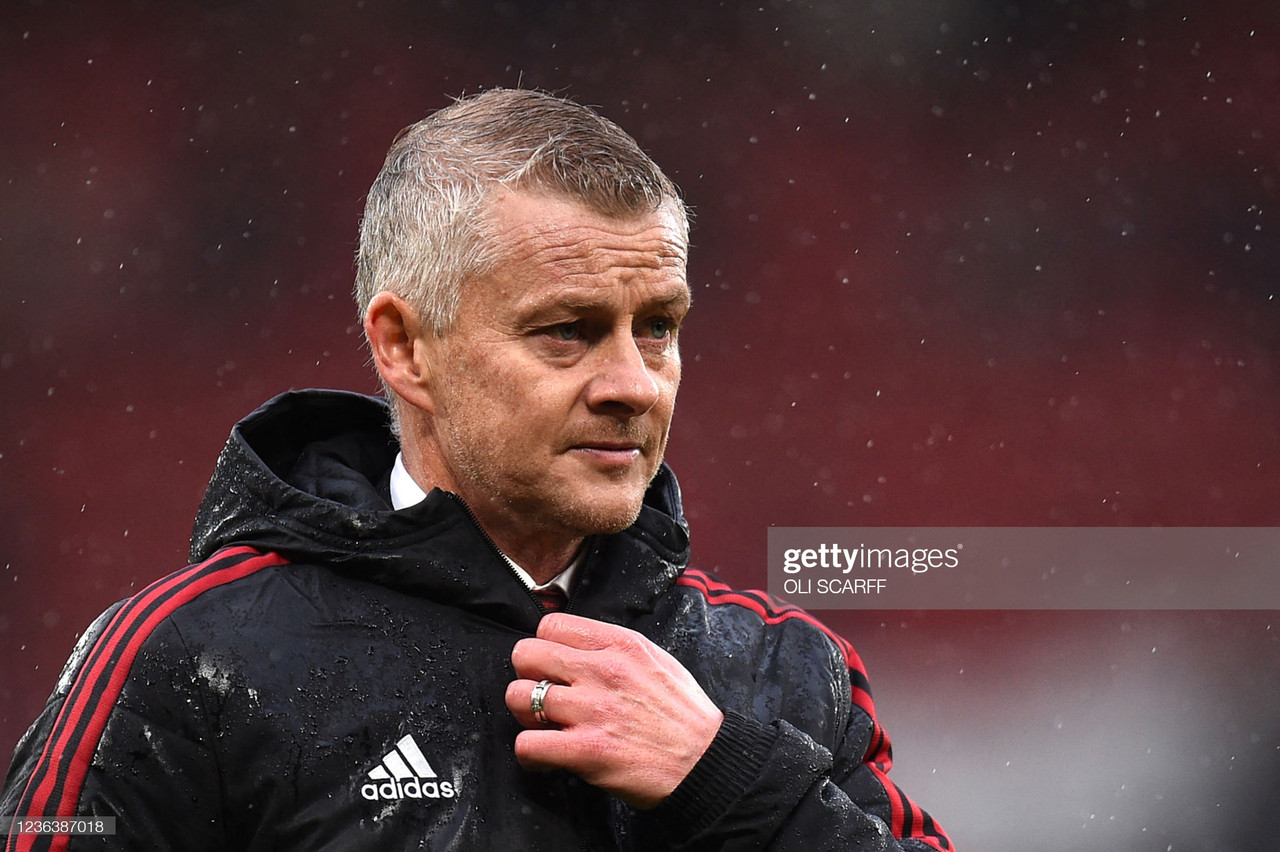 As Manchester United prepare to return to Premier League action on Saturday following the recent international break, Ole Gunnar Solskjaer spoke to the press to preview the match against Watford.
The two sides have been struggling in the league as of late, with both the hosts and the visitors only picking up one Premier League victory each since mid-September.
This poor run of form has led to serious questions being asked surrounding Solskjaer's future at the club, yet a fresh start after the international break could be exactly what is needed at Old Trafford.
Here's what the Norwegian had to say ahead of Saturday's tie:
"Pressure should be a joy"
After winning just one league game out of the last five, Ole Gunnar Solskjaer is all too aware that his side's form has been nowhere near good enough.
Recent losses to major rivals Liverpool and Manchester City have only heaped more pressure on the United boss and his players, but the United boss recognises that Saturday's match against Watford could be decisive in setting the right tone moving forward:
"Of course, we know, with a poor run of form we've put ourselves under pressure. But that pressure should be a joy, it should be something that makes us a better team, makes every player perform at the best level and a game we should go into and enjoy.
"You know, we've had, I don't know how many games away from home… we lost against Leicester away from home but the unbeaten run we accumulated before that is something we need to draw some confidence from, that run," Solskjaer added.
"There are three away games now and that [Watford] is the one we've been focusing on, preparing for and it's a very big game as every game in the Premier League is," he continued.
"International breaks are periods to refresh"
Questions were raised ten days ago when the Norwegian was spotted getting on a flight to Norway with his family.
Although many were concerned that the United boss was going on a holiday despite his side's string of poor performances, it also lead to others debating whether his time at the helm was coming to an end.
Yet Solskjaer was quick to point out that international breaks can serve as a different purpose to everyone:
"You know, international breaks are always periods to refresh and keep working on different things. This time around we had a few players having to pull out of internationals, so quite a few of them have been here through individual sessions, recovery sessions, rehab sessions."
Some players were allowed to go abroad and visit their families. It's the same case every time when we come in, in the week before we start the games again. Everyone's bright and ready. I've got to say this week has been a good week. We've had a chance to work with more or less everyone on quite a few things," he added."
"Jesse is still a big part of this club"
On Friday morning, reports were circulating that United star Jesse Lingard was looking to go elsewhere on loan in January and that talks over a new contract had stalled.
But Solskjaer was clear that, despite Lingard not featuring as much as he would like to, the 28-year-old remains a big part of the club:
"Jesse is training really hard, really well and he's ready and available for me, definitely. He's disappointed he's not played more, of course.
"In regard to the contract situation and talks, I've not been in them very, very closely. For me, Jesse is still a big part of this club, an important part. He gives energy to the group every day," Solskjaer said.
"Every player wants to play as much as possible. The thing with Jesse and all my players, you know, they are working very hard and you can't fault their attitude.
"They're ready when they're called upon when they're playing. Jesse's done well when he's played for us. He knows, with all the games coming up, he's going to play a part," he continued.