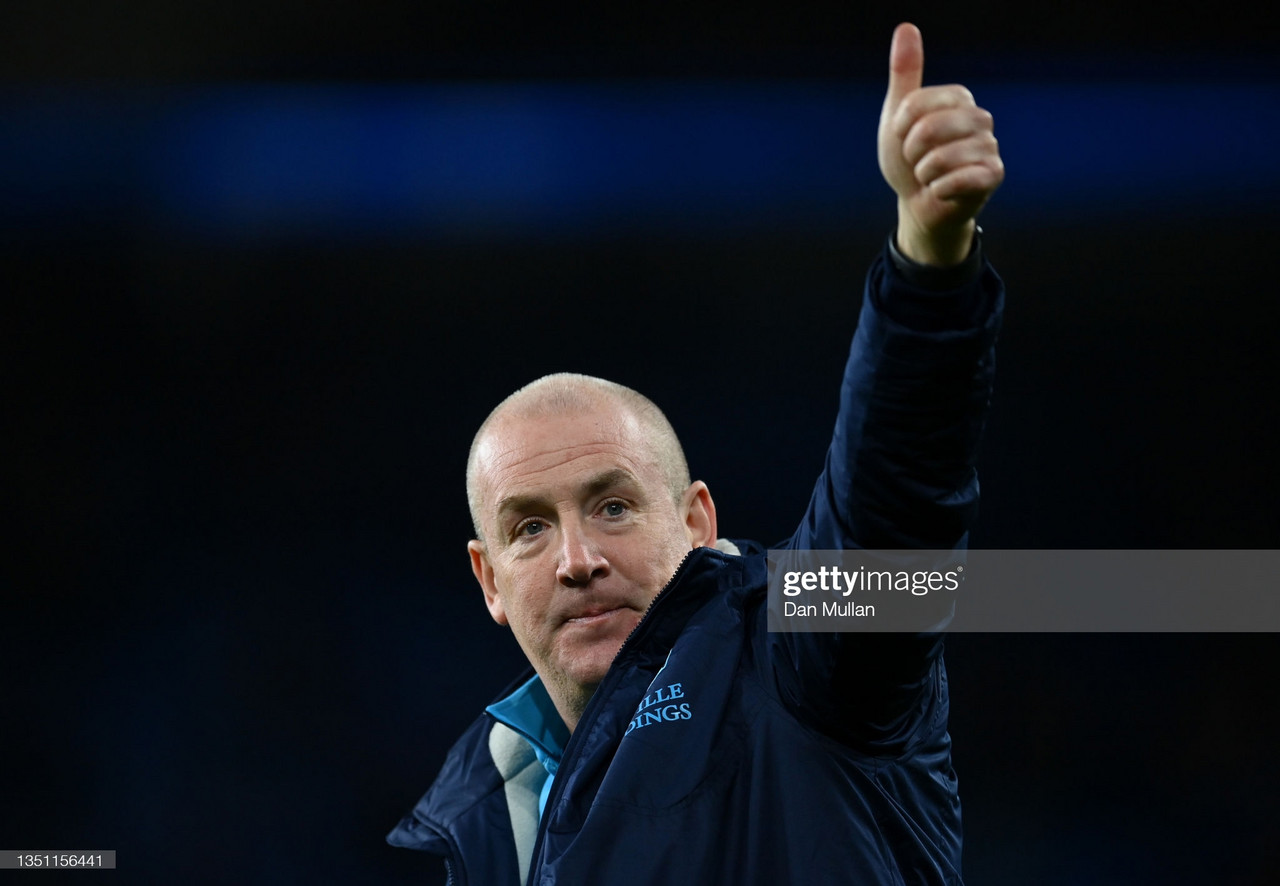 Queens Park Rangers left it late to claim all three points against Derby County at Pride Park on Monday night.
Mark Warburton's side went behind early but kept their composure and came back to beat the Rams with Andre Gray's superb strike being the last-minute winner.
The London club went behind early after Tom Lawrence broke through the defence and rifled it past keeper Seny Dieng. However, QPR equalised after a Charlie Austin cross was volleyed home by Chris Willock before Gray's goal decided the tie.
"I think we deserved to win the game"
Despite not starting brightly and going behind early, QPR found a way back into the game. In the first half, after the opener, they looked the better side but couldn't create anything, as Warburton acknowledged: "I thought first half we were tentative, lacked an intensity and nay pace and purpose to our play, we gave away a soft goal and although we looked to threaten after that we lacked a bit of quality in the final third if I'm honest.
"Down 1-0 at halftime meant all we had to do was raise that intensity, move the ball quickly which is what we do well when we're playing well, and I think you saw that.
"We looked like a good team in the second half and, in all fairness, I think we deserved to win the game but it was just how it was going to come, we get the equaliser at a good time and then it was just about maintaining focus and concentration.
The two strikers that featured were both involved in goals with Austin assisting the first and Gray scoring the second. The two were both highly praised by their manager who believed they helped to win the game.
"Charlie put in a really good shift for us and then to have someone of Andre Gray's quality coming off the bench was pleasing, and it was a great finish by him.
"We need to have those options available"
Warburton's side has had their problems recently with injuries and a small squad, which weren't helped by Lee Wallace hobbling off with a hamstring injury midway through the first half.
The 59-year-old believes the current schedule is affecting injuries, as he explained: "All over the football league and Premier League you see players going down with hamstrings and it's because of the schedule.
"I saw Bielsa's comments about football being changed by the intensity of the scheduling and I think we've spoken time and time again about that when players are asked to play seven in 21 times it's too much and they're going to break, you're seeing that from top to bottom."
On his own lack of depth in the squad, Warburton expressed the importance of having options within the squad.
"We had some really good options; all be it a tight squad but at this level, the games come thick and fast so you need to have those varieties. We had more on the bench tonight with Sam Field, Dominic Ball Luke Amos, Gorge etc, but we need to have those options available to us."
"The January transfer window for any club is so difficult"
It's just not injuries QPR have to contend with, the African Cup of Nations is expected to take at least three of their first-team squad away for a significant period of time, leaving the club bare to the bones in terms of numbers.
One way to fix the problem would be doing business in January but this is easier said than done.
"The January window for any club is so difficult everyone talks about it and doesn't really understand the implications of the window. The players are few and far between, the right players at the right price and it's a really difficult time.
"There is no point in us spending way over the top for a player that adds no value to us, if we can find a player that adds value ad quality then I'm sure we'll move."