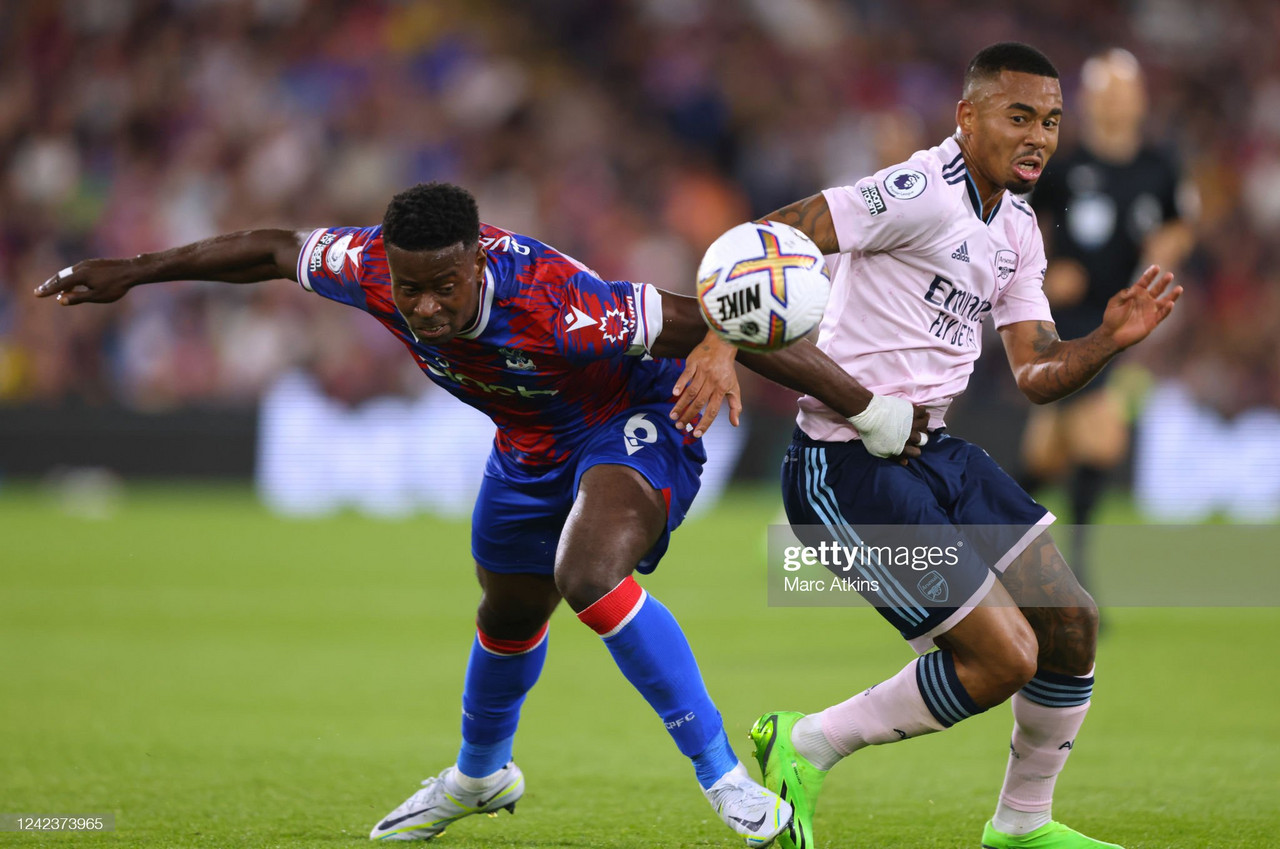 When Patrick Vieira's Crystal Palace walked down the touchline to open the new Premier League season last Friday, the south London club boasted an average starting XI age of just over 27.
Gone are the days of Roy Hodgson's Palace sides, whose teams often averaged around 30 years of age. Since his departure, there has been a sense that Palace is a club ready to implode.
With a few tweaks and additions, the sleeping giants of south London could perhaps break out of their bottom half slumber and launch an assault on the top half.
With Vieira's appointment last season, this was exactly the club's aim. But to do this, it required a squad overhaul, thus increasing The Eagles' reliance on new young signings.
While a Leicester-like miracle has never been expected amongst Palace fans, a Premier League finish akin to Wolverhampton Wanderers or West Ham United never felt beyond the realms of possibility.
Amongst the success of retaining star player Wilfred Zaha, as well as young stars Eberechi Eze and Tyrick Mitchell, Vieira has reinforced the ranks with young excellence.
The additions of centre-back partnership Marc Guehi and Joachim Andersen, attackers Odsonne Edouard and Michael Olise, as well as highly-rated youngsters Malcolm Ebiowei, Chris Richards, and Cheick Doucouré, this window brings greater quality and youth to the team.
Palace's revolutionised starting XI looks in sharp contrast to the squad that lost 2-0 to Liverpool on Hodgson's final day at Selhurst Park.
However, such a squad overhaul can come at a price.
Crystal Palace have recruited exciting new youth players, and while their collective strength has improved, the squad is inexperienced.
'It was a risk' Vieira noted to Sky Sports in January, "obviously to change the style, and even more when you have that kind of transition of players, where you lose 12 and bring in eight young guys without much experience in the Premier League."
Vieira is clearly aware of the issues that can occur with a young squad. Experience is an invaluable asset for a Premier League player, and none of the aforementioned signings have had a minute of Premier League experience. This begs the question – are Palace sacrificing short-term results for long-term excellence?
Arsenal looked like a good squad going into this season. With elite-level additions, including Manchester City duo Gabriel Jesus and Oleksandr Zinchenko, the Gunners look a side rearing to go one step further than last season and clinch that coveted top four spot.
Arsenal were expected to beat Palace, and expectations were met.
Palace, however, did not play badly at all. Mismanaged moments and temporary lapses of quality caused the game to slip through their fingers. Much of these lapses came from the side's young players.
For Gabriel Martinelli's opener, Edouard's (aged 24) lack of defensive awareness gave Arsenal's Brazilian plenty of space to nod the ball home.
While Edouard is not a defender, a more experienced forward, like Christian Benteke, who recently left Palace for D.C. United in MLS, often thrives in defensive duties.
Forwards are often expected to successfully defend corners, especially tall forwards like Chris Wood and Harry Kane. Edouard is only 1cm shorter than Kane and 4cm shorter than Wood, so perhaps this lack of experience in dealing with a Premier League defence cost Palace the opener.
The best chance of the game came to Eze (24), whose intelligent movement between the Gunner's backline allowed Zaha's pin-point pass to put Eze one-on-one against Arsenal goalkeeper Aaron Ramsdale.
Eze, however, failed to convert as his weak effort was hit directly at Ramsdale between sticks. Should a more experienced and complete player like Zaha himself be in that position, many would bet that Palace equalise.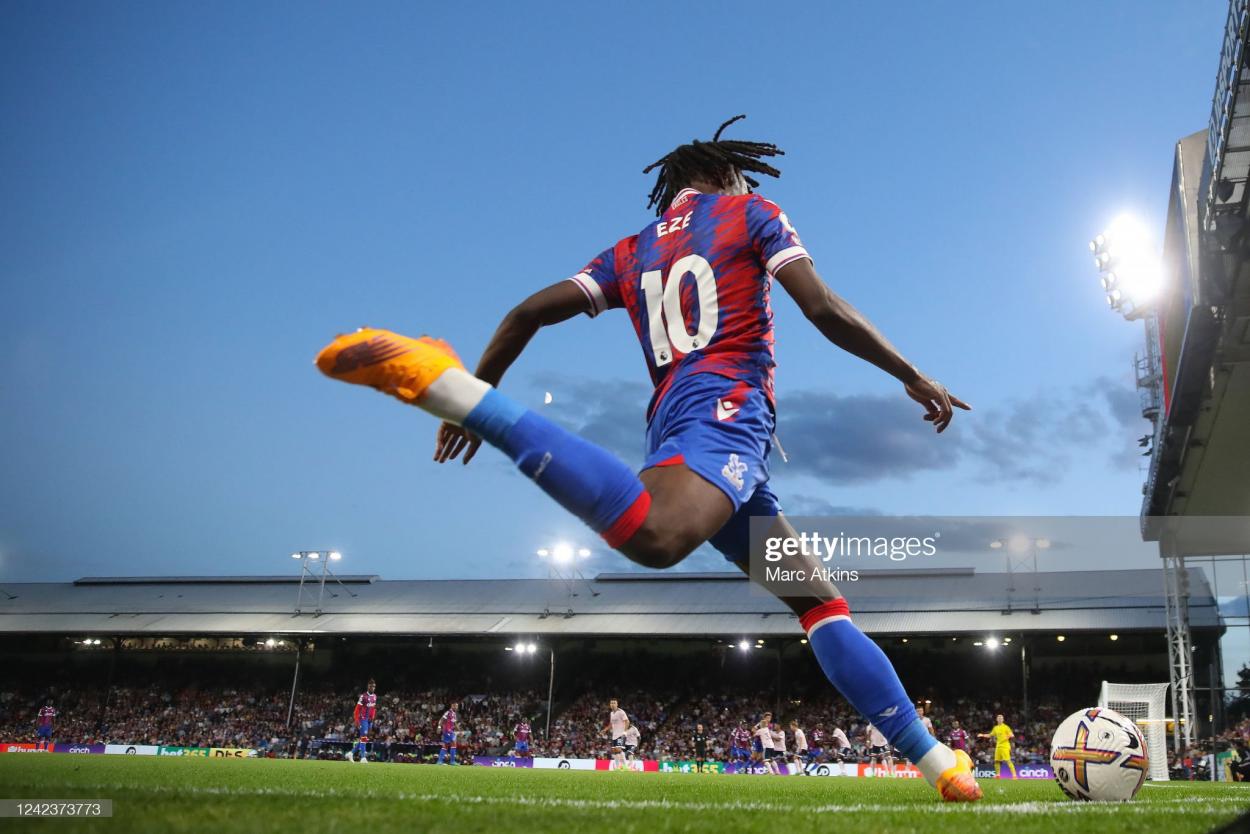 Finally, Marc Guehi's own goal to seal Mikel Arteta's opening day victory was a ball that the centre-back could have handled better. While Bukayo Saka's cross was well hit, the decision to head the powerful ball away resulted in the ball deflecting passed a helpless Vincente Guaita.
Perhaps a more experienced and practised defender would be able to deal with such a ball without conceding an own goal.
Despite this, there are naturally many factors that lead to Palace's loss last Friday. The higher quality of the as well as the disjointed pre-season, with Vieira admitting that Palace "didn't have the best preparation" coming into this London derby.
The Verdict on Experience
The long list of highly-rated prospects and young players currently on the books at Selhurst Park is astonishing.
Considering the recent setbacks faced by the club, including administration and near non-existence in 2010, frequent flirtation with relegation, and the worst ever start to a Premier League campaign in 2017, the issue of having too many highly-rated talented youngsters shows how far the club has come.
The young players Palace have include international-level players and exciting prospects - who either stay and become club legends or have tremendous resale value to reinvest into the club.
Naturally, experienced players are important to a squad - but with the likes of Wilfried Zaha, Premier League winner Jeffery Schlupp, Nathaniel Clyne, James McArthur, and Joel Ward, the younger players are in very good hands for guidance and leadership throughout the season.
A lack of experience is inevitable in young players. The resulting dropping of points and missed chances can be expected.
But the pieces Vieira is bringing together at Crystal Palace could spell the start of something truly historic for the Eagles.