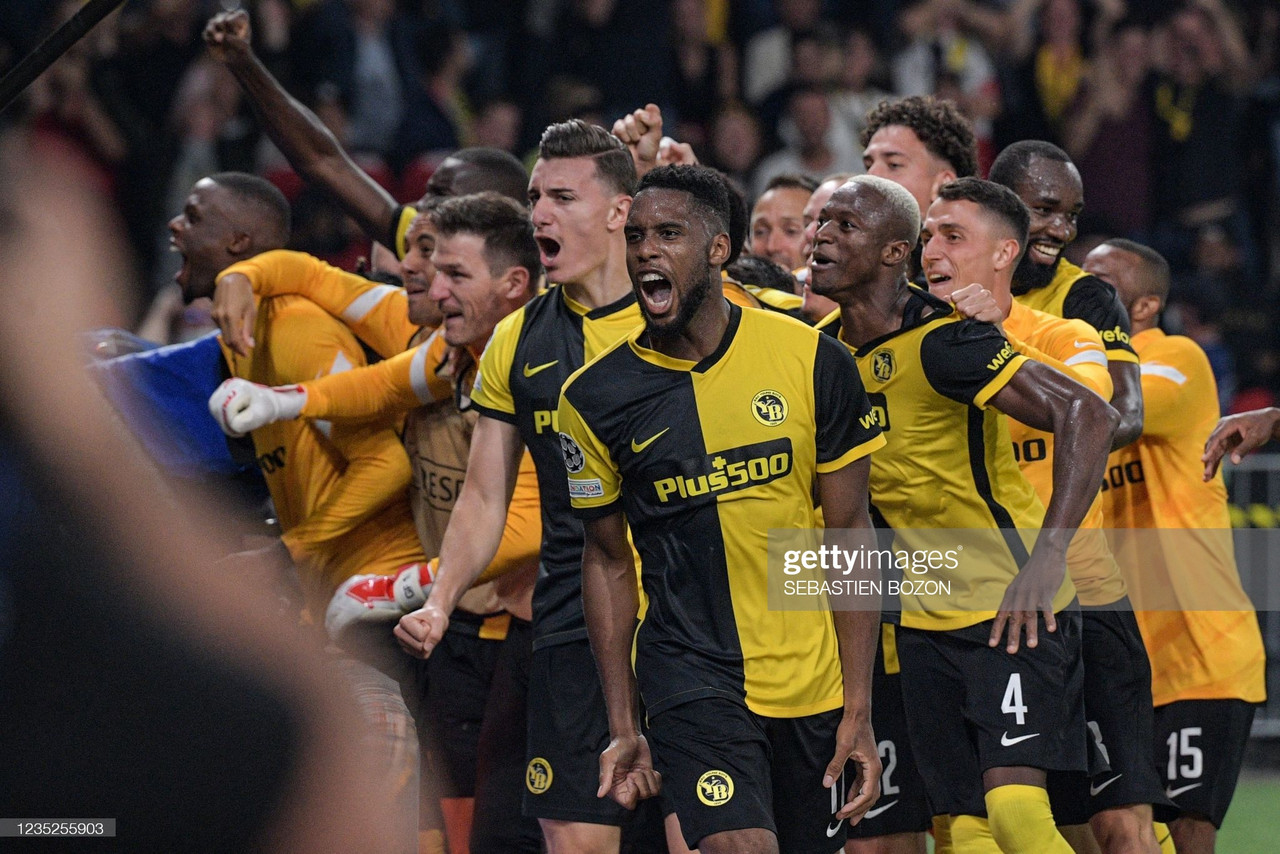 Theoson Siebatcheu's injury-time winner handed Manchester United and Ole Gunnar Solskjaer a night to forget in Switzerland as they failed to hold on against BSC Young Boys.
Jesse Lingard came on as substitute and gifted Young Boys the three points with a miserable attempt at a back-pass to David de Gea.
Moumi Ngamaleu kickstarted the Swiss side's comeback after some questionable defending from United.
Ngamaleu poked the ball past de Gea in the 66th minute as United had their backs to the wall for the majority of the second half.
Ole Gunnar Solskjaer's men were reduced to ten men after 35 minutes when Aaron Wan-Bissaka was sent off for a reckless and unnecessary challenge on Christopher Martins.
Cristiano Ronaldo scored his third goal in two games for United and gave his side the lead early in the first half. Bruno Fernandes played a wonderful ball in for Ronaldo to meet and place the ball through David von Ballmoos' legs.
Story of the game
After a double at the weekend on his second debut for United, Ronaldo continued his goalscoring form after 13 minutes. It came after a world-class outside the boot cross from his Portuguese compatriot, Fernandes, picked the superstar out.
It was Ronaldo's 135th goal in the Champions League as he levelled the competition appearance record (177) set by Iker Casillas. It also means that he only needs 19 more goals to become United's all-time top scorer in the competition.
United were reduced to ten men with ten minutes left of the first half as Wan-Bissaka was sent off for a challenge on Martins.
It was a challenge the right-back could have avoided as it was in the Young Boys' own half and there was no danger of a counter-attack. The challenge came after a poor first touch which led to Wan-Bissaka over stretching for the ball and making contact with Martins' ankle.
Jadon Sancho made way for Wan-Bissaka and Solskjaer made another change at halftime with Raphael Varane replacing Donny van de Beek.
There was an early chance for United in the second half to double their lead as Ronaldo broke away well and was brought down in the Young Boys penalty area. The referee waved play on as it was rather clear that Ronaldo was looking for contact to go down.
With ten men, United struggled to keep hold of the ball and Young Boys looked dangerous each time they drove forward. United were eventually punished for their inability to control possession after Ngamaleu poked it past de Gea.
Solskjaer will be disappointed that the ball was able to make its way into the box from the wide area.
Sandro Lauper gave United another scare with three minutes to play as he let rip from distance forcing de Gea into a finger-tip save.
But it was the substitute, Lingard, whose pass back to de Gea was intercepted and slotted home by Siebatcheu.
United's next Champions League fixture doesn't get any easier as they welcome Villarreal to Old Trafford in two weeks' time.
United were beaten by Villarreal on penalties in the Europa League final just four months ago.