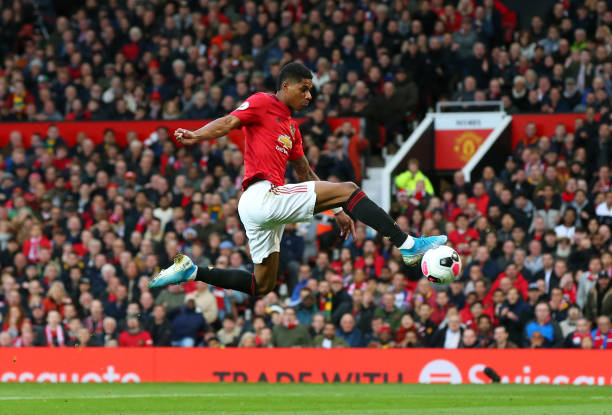 Liverpool take on Manchester United, on Sunday for the second time in the matter of a week. Both teams will be looking to go one step better after the 0-0 stalemate at Anfield. The stakes are high for the thrilling tie at Old Trafford, with a place in the fifth round up for grabs for the successors.
Man United beat Watford in the last round of the Emirates FA Cup at Old Trafford. Although the game was tougher than expected, down to Watford's resilient back line. Scott McTominay's headed goal from a corner into the right hand side, in the 5th minute was enough to put United through to the next round.
Last weekend both teams failed to take their chances, in what would have been a massive three points for either side in pursuit of the Premier League title.
All eyes now turn to the Emirates FA Cup, with either side looking to West Ham United in the fifth round with victory in Manchester.
Below is what to look out for in anticipation for the knockout game at Old Trafford.
What team will Solskjaer announce?
Ole Gunnar Solskjaer will most likely rotate the team for this tie, giving his "fringe" players a chance to stake their first team claims. Dean Henderson, Donny Van De Beek and Alex Telles will be knocking on the door for contention, not starting many games under Solskjaer this season.
Van De Beek hasn't had much league action this season, but has been used wisely in the cup games. Looking to prove themselves if given their chance could mean rare opportunities to impress for many players. Victor Lindelof will be looking to return at the back competing against Eric Bailly for a regular spot in the squad.
On the basis of the congestion of fixtures due to the Coronavirus pandemic, Solskjaer will be looking to balance the books ahead of the league fixtures, after United's great run of form took them to the top of the Premier League table. Man United have a home fixture against Sheffield United in midweek on the horizon, before they take on Arsenal at the Emirates on the weekend.
It is almost certain the United manager will use some of his big guns, but will also rest a few of his key stars, against a very capable Liverpool side. The Red Devils will be looking to take their hot form in the league into this one as momentum may play a factor in team selection and performance.
Edinson Cavani will most definitely be pushing for a start, with talented Mason Greenwood looking to feature in the heavyweight clash, usually being used as an impact substitution this season. Daniel James, Axel Tuanzebe and Juan Mata may be considered, with United's squad in depth on offer for this important fixture. Mata has only played six times in the league so far and has found consistent football tough, following the excellent form of Bruno Fernandes.
Getting one over Jurgen Klopp in the cup
Three head-to-head Emirates FA Cup clashes in the 20th century show how both sides have featured in this competition within the 20th century era.
In 2006 Liverpool were 1-0 winners at Anfield. Peter Crouch guided a perfectly placed header off the base of the right post. Rafa Benítez's team that included Steven Gerrard went on to win one of the great finals against West Ham in the competition.
Man United were 1-0 winners at Old Trafford in 2011. Steven Gerrard was unquestionably the hero of 2006, but he was very much the villain at Old Trafford five years later. Liverpool had just replaced Roy Hodgson with Kenny Dalglish.
A penalty was decisive after 31 seconds. Daniel Agger bringing down Dimitar Berbatov, Ryan Giggs converted. Captain Steven Gerrard received a straight red after diving in two footed on Michael Carrick just after the half hour mark. Michael Owen coming on in a United shirt just added insult to injury later on, in the mouth watering clash.
Liverpool were 2-1 winners recently in 2012 at Anfield. Dirk Kuyt registered the winner inn the 88th minute of a fourth-round game that had been dominated by Man United. In the post-match interviews, both Kuyt and Gerrard admitted that United had been the better side.